Headlines
8 Horror Movies Like No One Will Save You You Must See
Written and directed by Brian Duffield, 'No One Will Save You,' is a science-fiction horror movie starring Kaitlyn Dever in the lead role. It follows the story of a young woman named Brynn Adams, who is exiled from her local community and lives an isolated life. However, when an alien invasion shakes her life, Brynn is forced to fight for survival. If the movie's minimalistic setup, inventive visual approach, and taut storyline impressed you, and you are looking for more such titles to stream, we've got you covered! Here is a list of films similar to 'No One Will Save You' that are bound to entertain you equally. You can watch most of these movies like 'No One Will Save You' on Netflix, Amazon Prime, and Hulu!
8. The Shallows (2016)
Directed by Jaume Collet-Serra, 'The Shallows' is a survival horror film written by Anthony Jaswinski and starring Blake Lively in the lead role. The film follows Nancy Adams, a medical student vacationing in Mexico. When Nancy goes surfing at a beach, she gets stranded 200 yards from shore and comes under attack from a great white shark attack. Nancy's quest to survive with only her wits and no one to help her is reminiscent of Brynn's plights in 'No One Will Save You.' Although 'The Shallows' lacks the alien invasion angle, it provides a thrilling experience through Nancy's battle with a great white shark attack, similar to Brynn's fight against the aliens.
7. Love and Monsters (2020)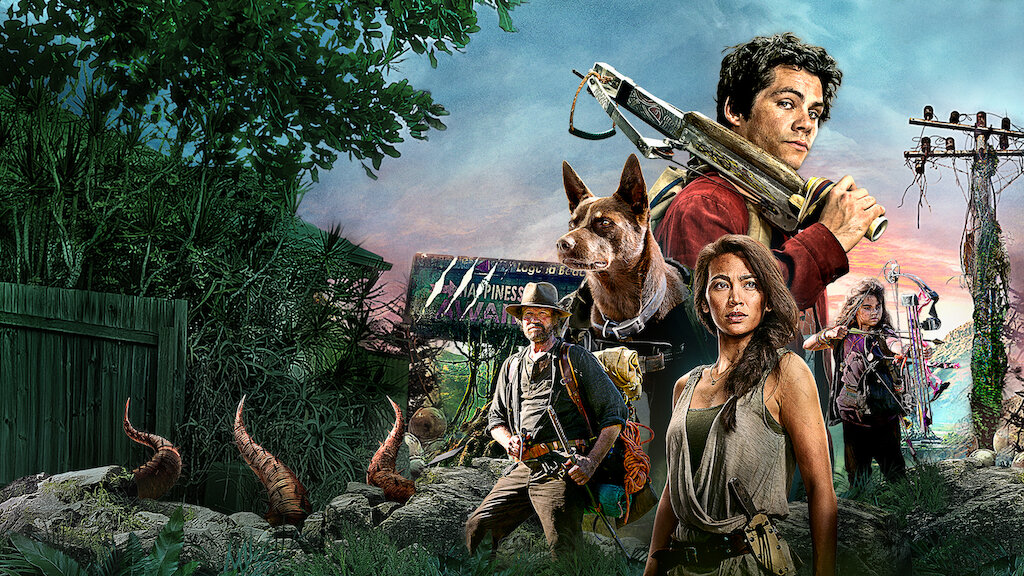 'Love and Monsters' is an adventure film directed by Michael Matthews and starring Dylan O'Brien in the lead role of Joel Dawson. Set in a post-apocalyptic world where an asteroid collision mutates animals into deadly monsters, Joel, a survivor from Fairfield, California, sets out on a journey to find his girlfriend who separated from him. Joel and Brynn's story arcs are similar as both protagonists must venture outside the comfort and safety of their homes to achieve their goals. However, O'Brien's charming performance and the generally light-hearted tone make 'Love and Monsters' worth your time. Moreover, the film is co-written by 'No One Will Save You' director Brian Duffield.
6. Rim of the World (2019)
'Rim of the World' is a science-fiction adventure film directed by Joseph McGinty Nichol, aka McG, from a screenplay by Zack Stentz. The story follows a group of misfit campers who are entrusted with the secret that could be the key to stopping a hostile alien invasion of the planet. However, with no adult supervision and limited resources, the group must learn to rely on each other to survive. Aside from the similarities in premise with 'No One Will Save You,' the movie's protagonist, Alex, is also socially reclusive and must battle alien forces like Brynn. Viewers who enjoy campy alien invasion movies focusing more on the characters' emotional arcs will certainly be entertained by 'Rim of the World.'
5. Run Rabbit Run (2023)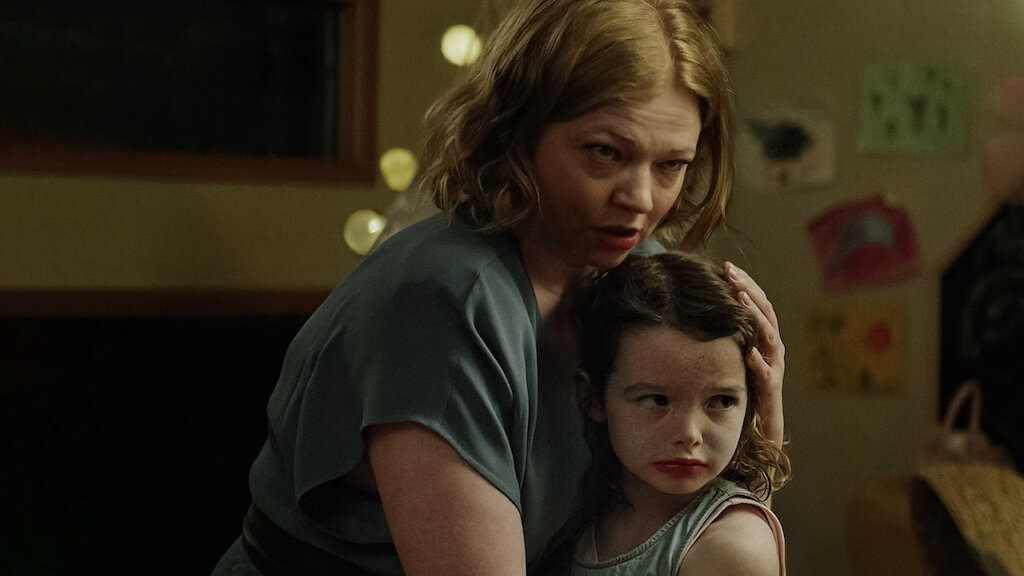 Directed by Daina Reid, 'Run Rabbit Run' is an Australian psychological horror film written by Hannah Kent. It stars Sarah Snook, Lily LaTorre, Damon Herriman, and Greta Scacchi in the lead roles. It follows the story of Sarah, a fertility doctor whose life unravels after her young daughter, Mia, claims to have memories of a past life. As the narrative progresses, viewers learn about Sarah's tragic past and Mia's connection to it. Although the film is devoid of creepy, grey-skinned aliens, its protagonist is similar to Brynn from 'No One Will Save You,' as they share the emotional burden of a tragic incident that led them to live isolated lives. Moreover, both movies feature tropes from the home invasion subgenre but use them to different effects, making 'Run Rabbit Run' worth checking out.
4. A Quiet Place (2018)
'A Quiet Place' is a post-apocalyptic science-fiction film directed by John Krasinski from a screenplay he co-wrote with Scott Beck and Bryan Woods. It stars John Krasinski, Emily Blunt, Millicent Simmonds, and Noah Jupe as a family trying to survive an alien invasion. When an alien species with an acute sense of hearing invades Earth, Lee Abbott (Krasinski) does everything he can to protect his family from the creatures. Aside from dealing with an alien invasion, 'A Quiet Place' also features limited dialog and tense thriller sequences that leave viewers at their seat's edge, making it akin to 'No One Will Save You.' Moreover, both movies subvert tropes of the alien invasion subgenre in unexpected ways, resulting in unique viewing experiences.
3. Hush (2016)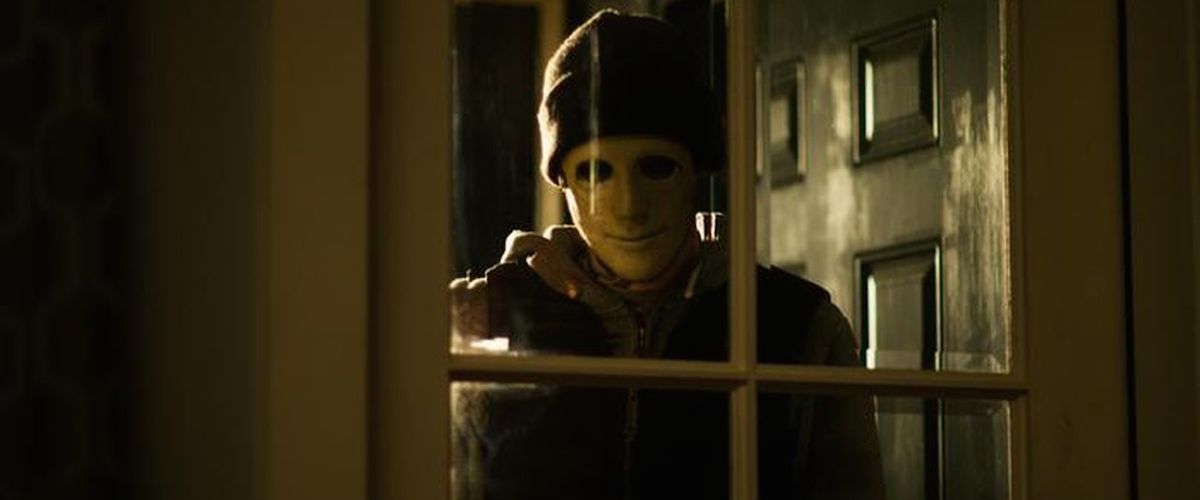 'Hush' is a slasher film directed by Mike Flanagan and starring Kate Siegel. It is based on a screenplay Flanagan co-wrote with Siegel. The film follows Maddie Young, a Deaf-mute horror author who lives a solitary and isolated life in a house deep in the woods. However, when a mysterious intruder appears at her doorstep, Maddie is forced to fight for her survival without any hope of receiving outside help. Despite the lack of aliens, the movie builds up tension and crafts impactful and thrilling sequences as a cat-and-mouse chase ensues between Maddie and the masked killer. With minimal dialog and an isolated protagonist, 'Hush' features the same ingredients as 'No One Will Save You' but cooks a surprisingly fresh recipe for horror fans.
2. Signs (2002)
'Signs' is a science-fiction horror film written and directed by M. Night Shyamalan. It stars Mel Gibson, Joaquin Phoenix, Rory Culkin, and Abigail Breslin in the lead roles. The film's story revolves around Graham Hess, a former reverend who relocates to a Pennsylvania farm with his family. However, when strange crop circles appear on the farm, Hess becomes convinced of the extraterrestrial presence in the area. In contrast to 'No One Will Save You,' the movie uses the alien invasion subgenre to explore themes such as familial love, kinship, and community spirit. Nonetheless, it features plenty of twists and turns and intense and scary sequences one associates with a Shyamalan offering to keep viewers invested in the story.
1. War of the Worlds (2005)
Directed by Steven Spielberg, 'War of the Worlds' is a science-fiction action-thriller film. It is written by Josh Friedman and David Koepp and based on H. G. Wells' 1898 novel 'The War of the Worlds.' The movie stars Tom Cruise, Dakota Fanning, Miranda Otto, and Tim Robbins in the lead roles. The plot follows Ray Ferrier, a dockworker who attempts to reunite his children with their mother amidst a hostile alien invasion. The film is packed with loads of emotions, intense action sequences, and a truly terrifying depiction of an alien invasion that makes survival a bleak possibility. Despite its storytelling, stakes, and scope contrasting that of 'No One Will Save You,' the film is widely regarded as setting the tone for modern alien invasion movies, making it the top pick for this list.
Read More: Where Was No One Will Save You Filmed?