Headlines
8 Movies Like Fifty Shades of Grey on Netflix
Directed by Sam Taylor-Johnson, 'Fifty Shades of Grey' is a 2015 erotic romantic drama movie that brings to life E. L. James' 2011 novel of the same name. The film follows Anastasia Steele (Dakota Johnson), a college graduate whose life takes an unexpected turn when she encounters enigmatic business magnate Christian Grey (Jamie Dornan). As their paths intertwine, a provocative and intense sadomasochistic relationship unfolds, challenging both their emotional boundaries and desires.
Set against a backdrop of passion and power dynamics, the film explores themes of intimacy, control, and vulnerability. 'Fifty Shades of Grey' marks the first installment in a series that captivated audiences with its steamy depiction of love, lust, and complexity. If the fifty shades are just getting darker and not letting you be free, explore this collection of films on Netflix that echo the allure of 'Fifty Shades of Grey,' delving into provocative relationships and intimate passions.
8. 365 Days (2020)
'365 Days' is a Polish erotic thriller directed by Barbara Białowąs and Tomasz Mandes. Adapted from Blanka Lipińska's trilogy, the film revolves around a disenchanted woman from Warsaw (Anna-Maria Sieklucka) entangled in a lackluster relationship. Her world takes a turn when she becomes enamored with a commanding Sicilian man (Michele Morrone), who subjects her to a year-long captivity, challenging her to discover love within 365 days. Both '365 Days' and 'Fifty Shades of Grey' explore the enigmatic dynamics of dominant-submissive relationships and the intertwining of passion, desire, and forbidden attraction, ultimately diving into the complexities of love and intimacy.
7. Elisa & Marcela (2019)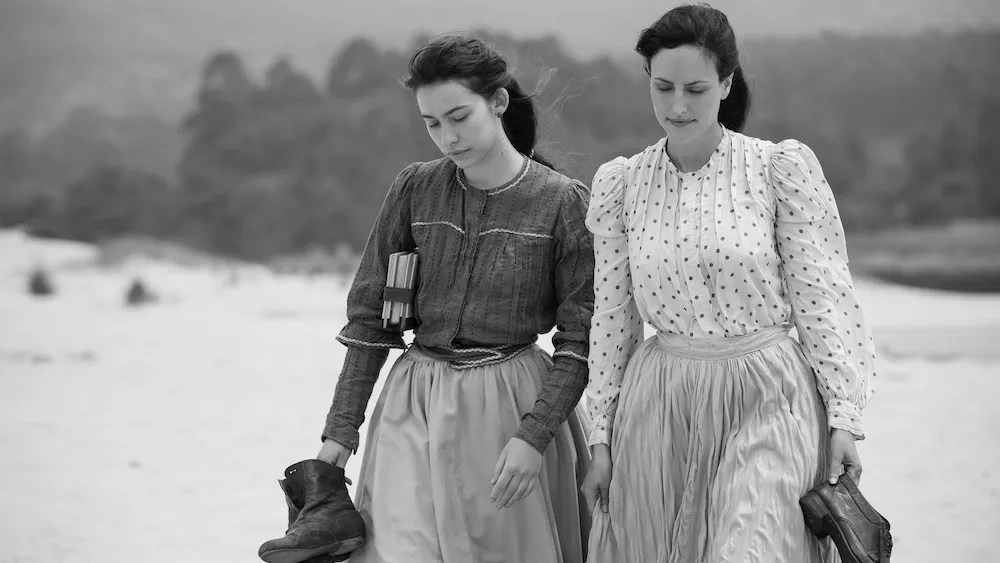 Directed by Isabel Coixet, 'Elisa & Marcela' is a Spanish biographical romantic drama. Set in early 20th-century Spain, 'Elisa & Marcela' follows the remarkable true story of Elisa Sánchez Loriga and Marcela Gracia Ibeas, who pose as a heterosexual couple to marry in 1901. Overcoming societal and religious barriers, they become Spain's first recorded same-sex married couple. Their tale of unconventional love and determination resonates with themes of defying societal norms, akin to the boundary-pushing dynamics seen in 'Fifty Shades of Grey,' showing how love can flourish in unexpected ways.
6. Dry Martina (2018)
Che Sandoval wrote and directed the Argentine-Chilean comedy-drama film 'Dry Martina'. In 'Dry Martina,' a talented yet emotionally detached pop singer from Chile named Martina (played by Antonella Costa) embarks on a journey to find her lost sexual desire after a series of personal setbacks. Her quest takes her to Los Angeles, where she becomes entangled in a whirlwind of unconventional encounters and self-discovery. Through its exploration of Martina's sexual reawakening, 'Dry Martina' shares thematic similarities with the exploration of desire and personal growth depicted in 'Fifty Shades of Grey,' showing how individuals can evolve through their intimate experiences.
5. White Girl (2016)
Elizabeth Wood makes her directorial debut with the American drama film 'White Girl,' for which she served as both writer and director. In 'White Girl,' a young college student named Leah (played by Morgan Saylor) becomes infatuated with a drug dealer, Blue, leading her into a tumultuous world of drugs and risky choices. As she navigates the dangerous path she's chosen, the film explores themes of desire, recklessness, and the blurred lines between pleasure and peril. Similar to 'Fifty Shades of Grey,' 'White Girl' explores the boundaries of desire and the intense allure of risky relationships, delving into themes of obsession and self-discovery.
4. MILF (2018)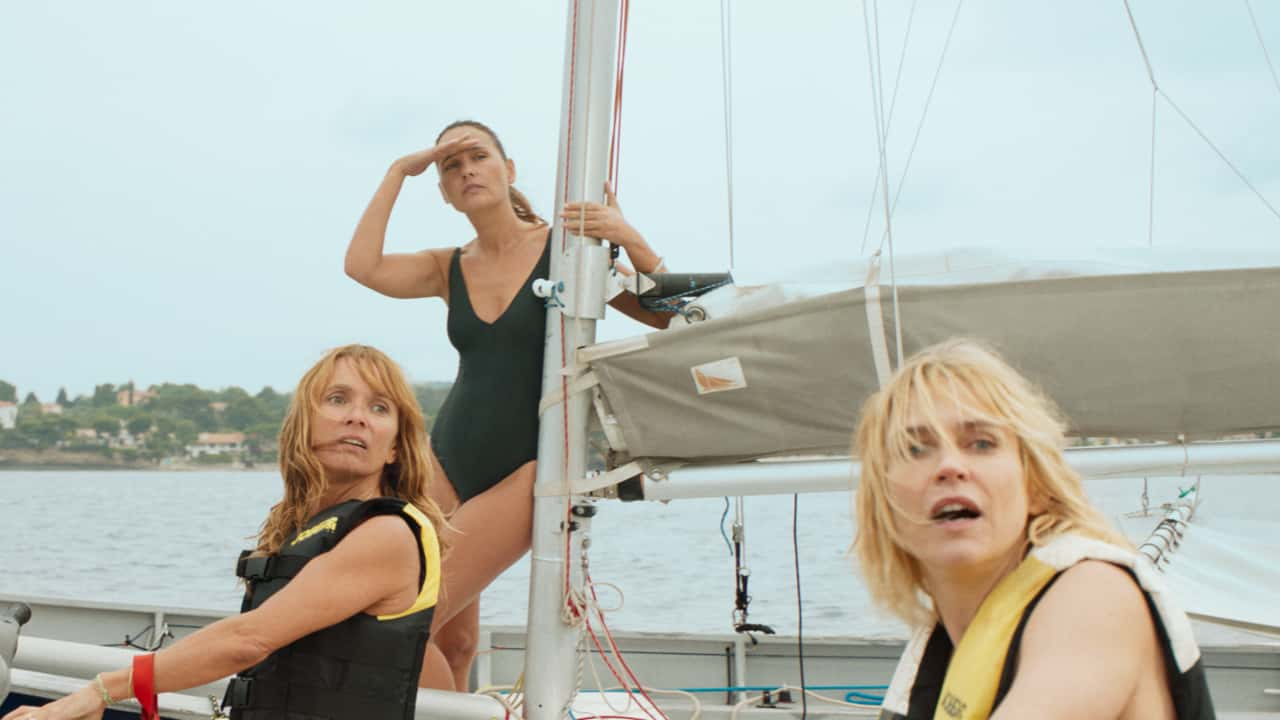 Directed by Axelle Laffont in her feature directorial debut, the sex comedy film 'MILF' features Virginie Ledoyen in a leading role. The plot follows three close friends (portrayed by Marie-Josée Croze, Virginie Ledoyen, and Axelle Laffont) embark on a vacation in the South of France, where they engage in unexpected romantic affairs with younger men. The film humorously navigates themes of desire, empowerment, and the complexities of age-different relationships. Just as 'Fifty Shades of Grey' examines unconventional passions, 'MILF' offers a comedic exploration of these desires, showcasing diverse ways characters engage with their wants.
3. Love and Leashes (2022)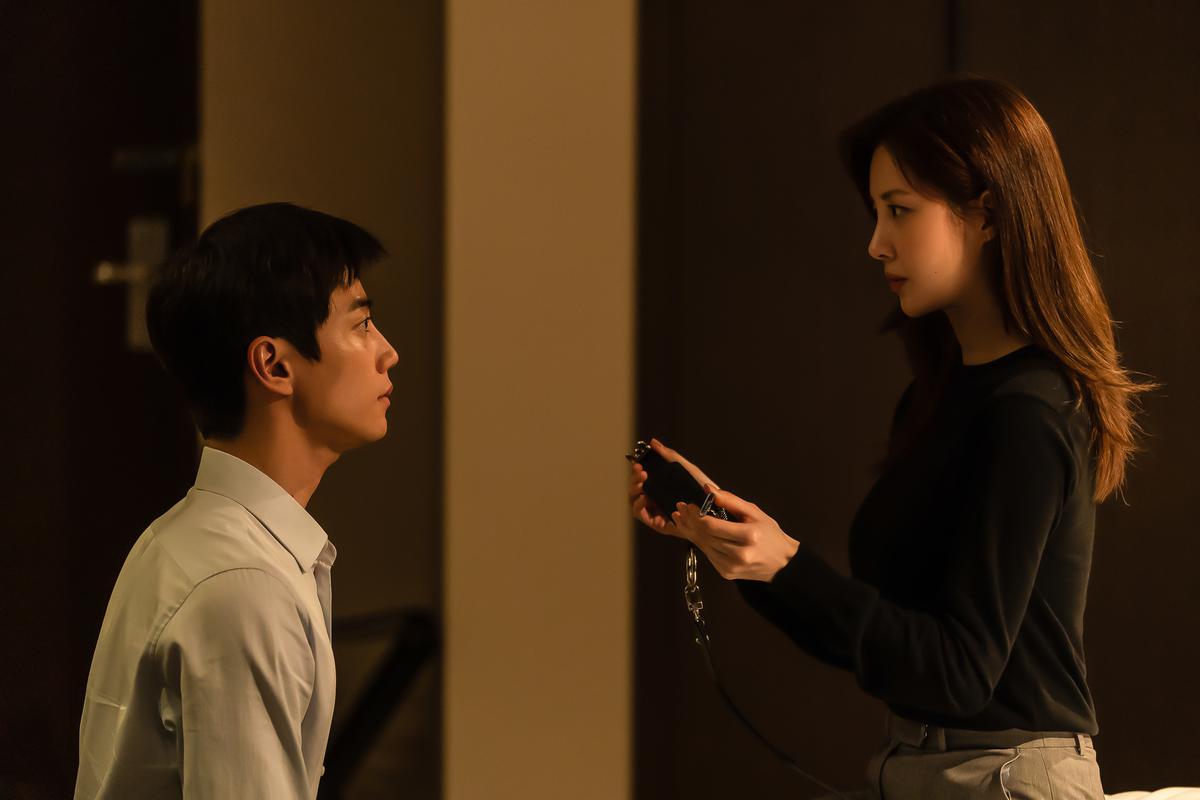 Based on the webtoon 'Moral Sense' by Gyeoul, the South Korean romantic comedy film 'Love and Leashes,' directed by Park Hyun-jin, revolves around the intricate romance between Ji-hoo and Ji-woo. Ji-hoo, who appears to have a flawless life, harbors clandestine BDSM desires, while Ji-woo, a skilled member of the public relations team, inadvertently uncovers his secret, leading to a series of unexpected and comical encounters. Both 'Love and Leashes' and '50 Shades of Grey' explore the complexities of hidden desires and unconventional romances.
2. Lady Chatterley's Lover (2022)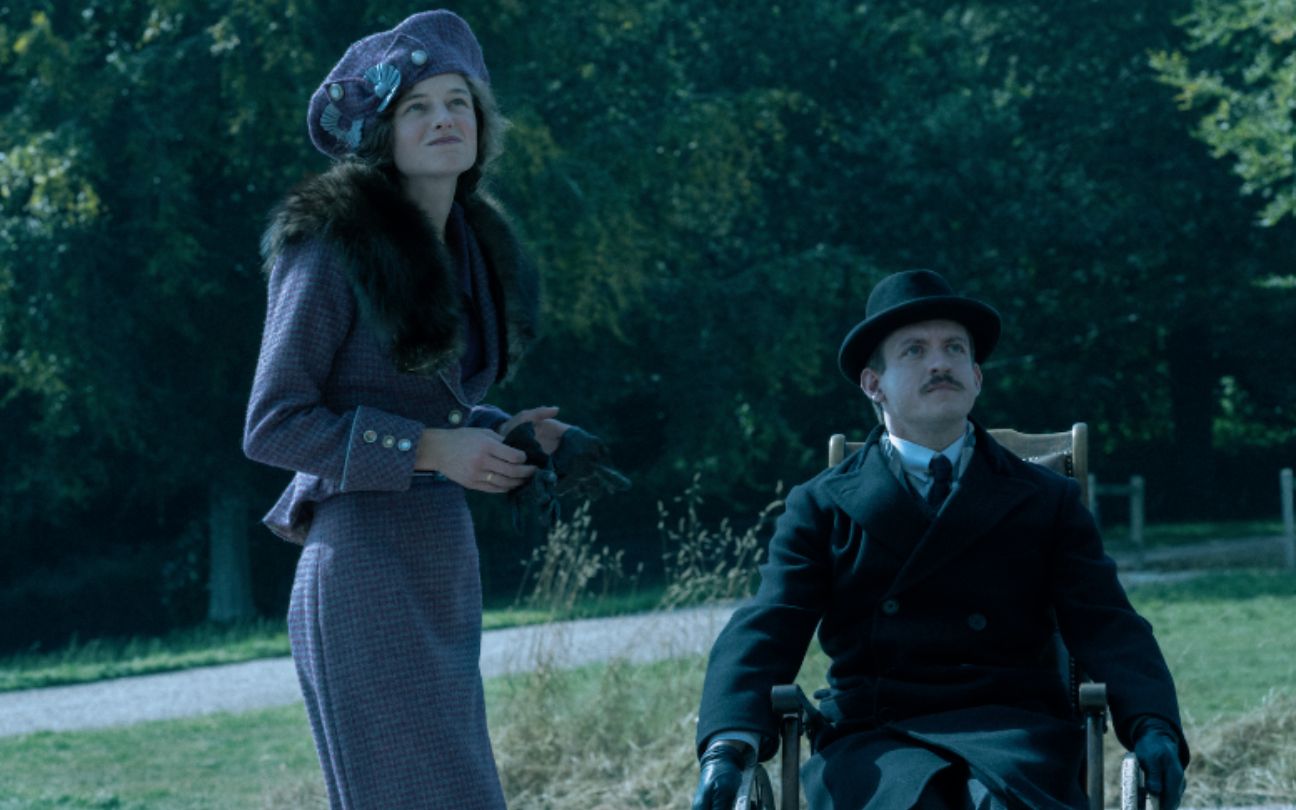 Bringing D. H. Lawrence's novel to life, the romantic drama 'Lady Chatterley's Lover,' directed by Laure de Clermont-Tonnerre and scripted by David Magee, follows the passionate journey of Lady Chatterley (Emma Corrin). Engaging in a fervent affair with a gamekeeper on her English estate, she discovers a depth of desire and intimacy she hadn't imagined. As her heart becomes entwined, she defies societal norms to pursue happiness with the man she loves. Similar to '50 Shades of Grey,' 'Lady Chatterley's Lover' dares to traverse the boundaries of societal expectations, offering an evocative tale of desire and intimacy that challenges conventions for the sake of passionate love.
1. Sex, Lies, and Videotape (1989)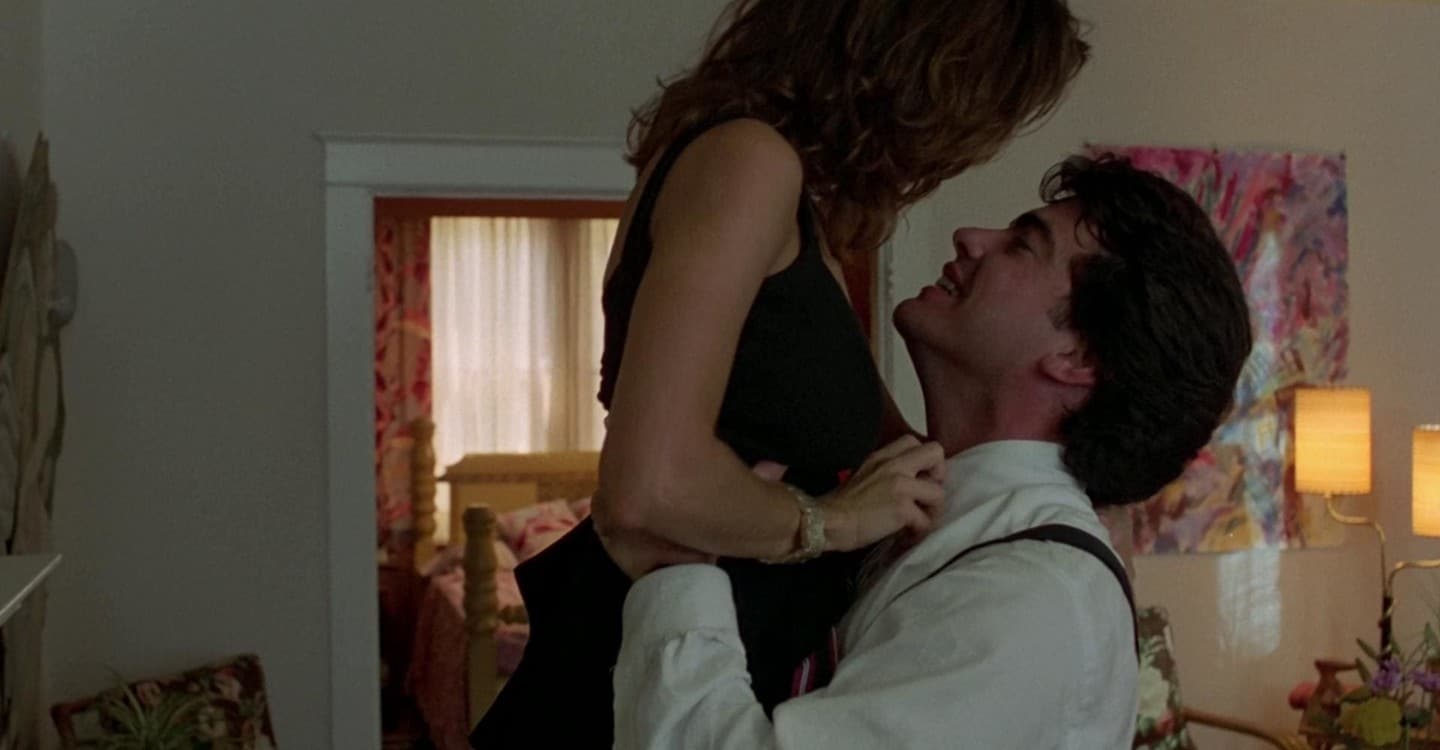 Written and directed by Steven Soderbergh, 'Sex, Lies, and Videotape' is an independent drama film. In 'Sex, Lies, and Videotape,' a complex web of relationships unfolds as Ann (Andie MacDowell) confesses her sexual frustrations to her husband's old friend, Graham (James Spader), a man who records intimate conversations with women. As his intriguing habit becomes known, it prompts introspection and exposes the hidden desires of those involved. The film sheds light on the intricate emotional landscape of its characters' lives, inviting comparisons to the exploration of secrets and unconventional relationships seen in 'Fifty Shades of Grey.'
Read More: Best Erotic Thrillers