Headlines
8 Movies Like Woody Woodpecker You Must See
In the cinematic landscape of 2017, 'Woody Woodpecker' emerged as a unique American film that seamlessly blended 3D live-action and computer-animated elements to deliver an uproarious slapstick comedy. Guided by the creative direction of Alex Zamm, this movie paid tribute to the timeless cartoon character of the same name, initially crafted by the brilliant mind of Walter Lantz. This vibrant film boasted a stellar cast, with Timothy Omundson, Graham Verchere, Jordana Largy, and Thaila Ayala taking on prominent roles. However, the true star of the show, despite not being flesh and blood, was Woody Woodpecker himself, brought to life by the talented voice artist Eric Bauza.
The heartwarming and hilarious storyline of 'Woody Woodpecker' revolves around Woody's unwavering determination to safeguard his cherished forest home. The threat? A shrewd real estate lawyer who has set his sights on developing an investment property within Woody's idyllic habitat. As the clash of interests intensifies, audiences are treated to a delightful and comical showdown between Woody's avian antics and the lawyer's relentless pursuit of profit, resulting in a film that entertains and tickles the funny bone of viewers of all ages.
Ready for more uproarious adventures with a side of animated charm? Dive into a nest of movies like Woody Woodpecker, where laughter takes flight and feathers are never ruffled. You can watch most of these movies like 'Woody Woodpecker' on Netflix, Hulu, or Amazon Prime.
8. Mr. Peabody & Sherman (2014)
'Mr. Peabody & Sherman,' directed by Rob Minkoff, is an animated movie based on the classic 'Rocky and Bullwinkle' segments. The film follows the brilliant canine Mr. Peabody and his human son Sherman as they embark on time-traveling escapades, delving into history's mysteries while teaching valuable life lessons. Themes of family, friendship, and the consequences of tampering with time run through this heartwarming tale. Much like 'Woody Woodpecker,' it seamlessly blends animated characters with the real world, offering a delightful and family-friendly experience that brings beloved animated characters to life in a fresh, entertaining manner.
7. Scooby-Doo (2002)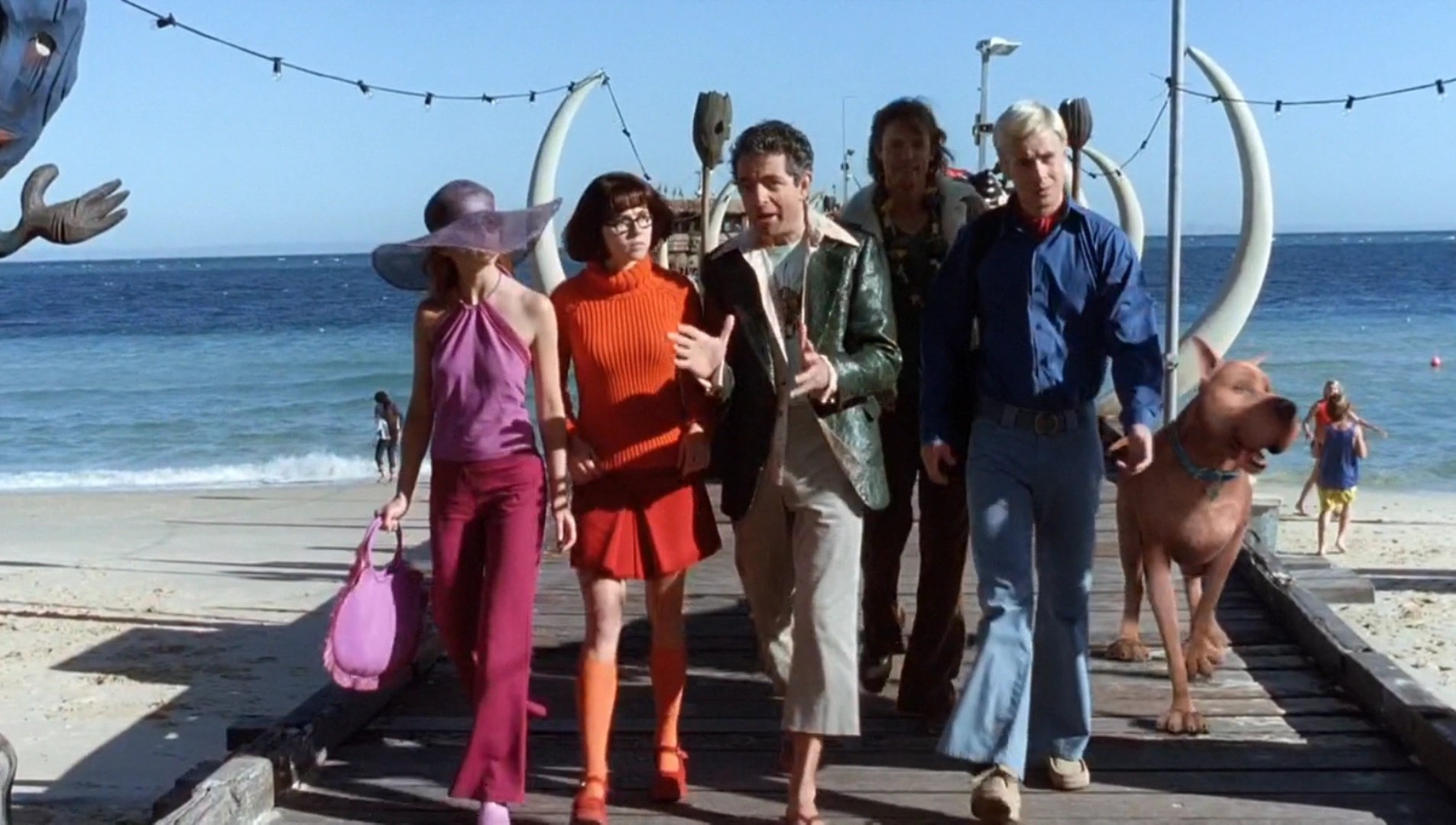 The film 'Scooby-Doo,' directed by Raja Gosnell, transforms the classic animated series into live-action. Mystery Inc., including Scooby-Doo, investigates spooky occurrences at Spooky Island. The plot unravels ancient curses and nefarious plots, emphasizing themes of friendship, teamwork, and mystery-solving. Connecting 'Scooby-Doo' with 'Woody Woodpecker,' both films revolve around solving mysteries and teamwork. While 'Scooby-Doo' offers comedic spookiness, 'Woody Woodpecker' combines humor and camaraderie in a live-action/animated blend. Both movies bridge beloved animated characters with reality, preserving their original essence and appealing to audiences of all ages.
6. Hop (2011)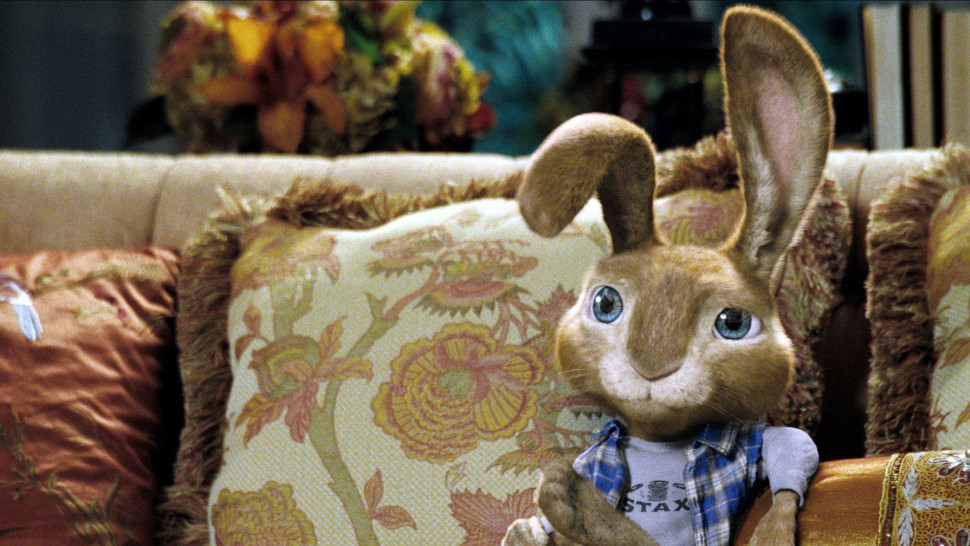 Directed by Tim Hill, the film 'Hop' is a delightful blend of live-action and animation. The movie centers on E.B., the Easter Bunny's rebellious son, who dreams of becoming a drummer instead of inheriting the family business. E.B. embarks on an adventure in the human world, where he crosses paths with Fred O'Hare, played by James Marsden. As Easter approaches, themes of family, following one's dreams, and finding one's place in the world come to the forefront. Much like 'Woody Woodpecker,' 'Hop' seamlessly combines animation with live-action, offering a heartwarming and humorous experience that brings beloved characters into the real world while delivering valuable life lessons.
5. The Adventures of Rocky and Bullwinkle (2000)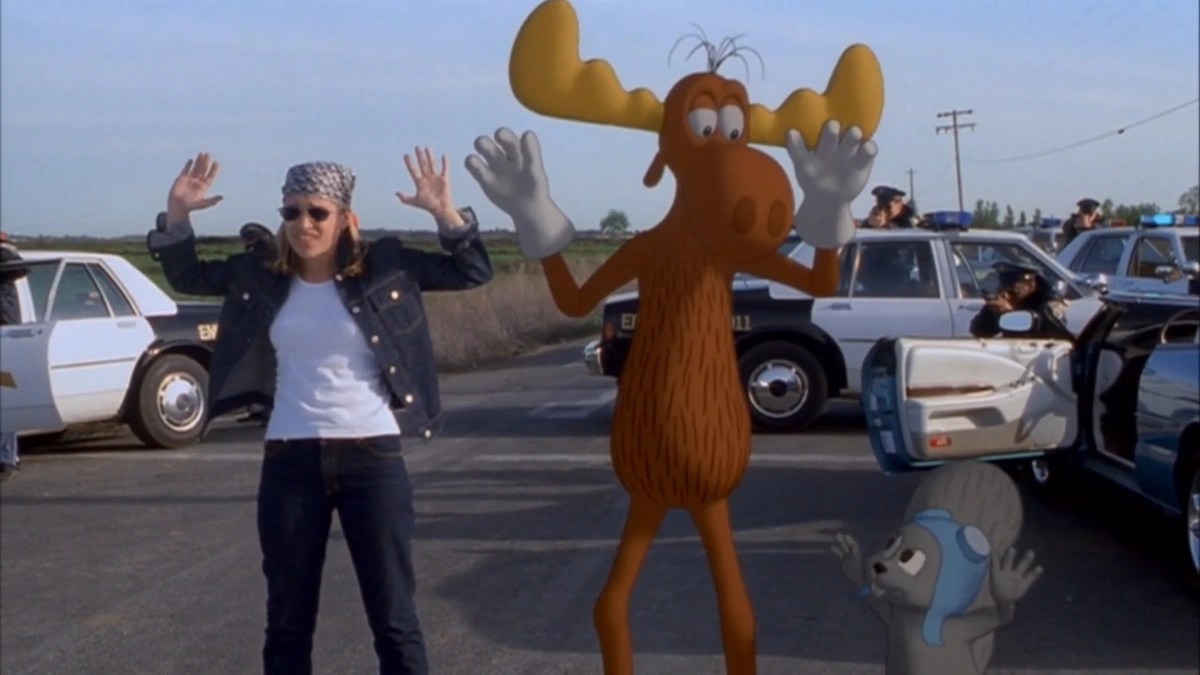 Directed by Des McAnuff, 'The Adventures of Rocky and Bullwinkle' is a 2000 live-action/animation hybrid film. The movie revives the classic 'Rocky and Bullwinkle' cartoon, with the titular characters Rocky the flying squirrel and Bullwinkle the moose attempting to thwart the evil plans of their longtime foes, Boris and Natasha. The film combines animation and live-action as the characters jump into the real world to save the day. Starring Rene Russo, Jason Alexander, and Robert De Niro, it explores themes of nostalgia, friendship, and the battle between good and evil. In a similar vein, 'Woody Woodpecker' brings the iconic animated character into the live-action world, offering a nostalgic and humorous experience that resonates with fans of classic cartoons.
4. Garfield: The Movie (2004)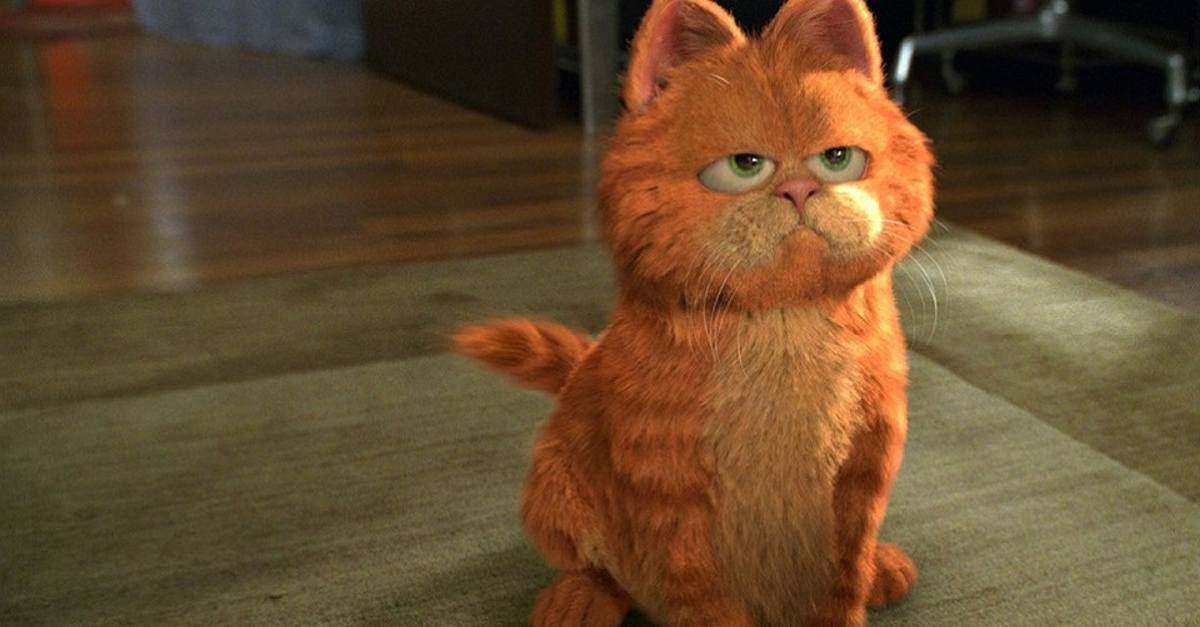 'Garfield: The Movie' is a comedic film that serves as a live-action adaptation of Jim Davis' popular comic strip with the same title. Helmed by director Peter Hewitt, the movie features Breckin Meyer in the role of Jon Arbuckle and Jennifer Love Hewitt as Dr. Liz Wilson. The animated feline Garfield is brought to life through the voice talent of Bill Murray and computer-generated imagery. In 'Garfield: The Movie,' the lazy, lasagna-loving cat, Garfield, must spring into action when his owner Jon is deceived into adopting a stray dog, Odie. Garfield embarks on a mission to rescue Odie from the scheming TV host who wants to exploit Odie's talents. Similarly, 'Woody Woodpecker' finds the mischievous bird Woody stepping up to protect his forest home when faced with a threat to his habitat, showcasing the power of animated characters in live-action scenarios, and delivering comedy and heartwarming moments for audiences of all ages.
3. Yogi Bear (2010)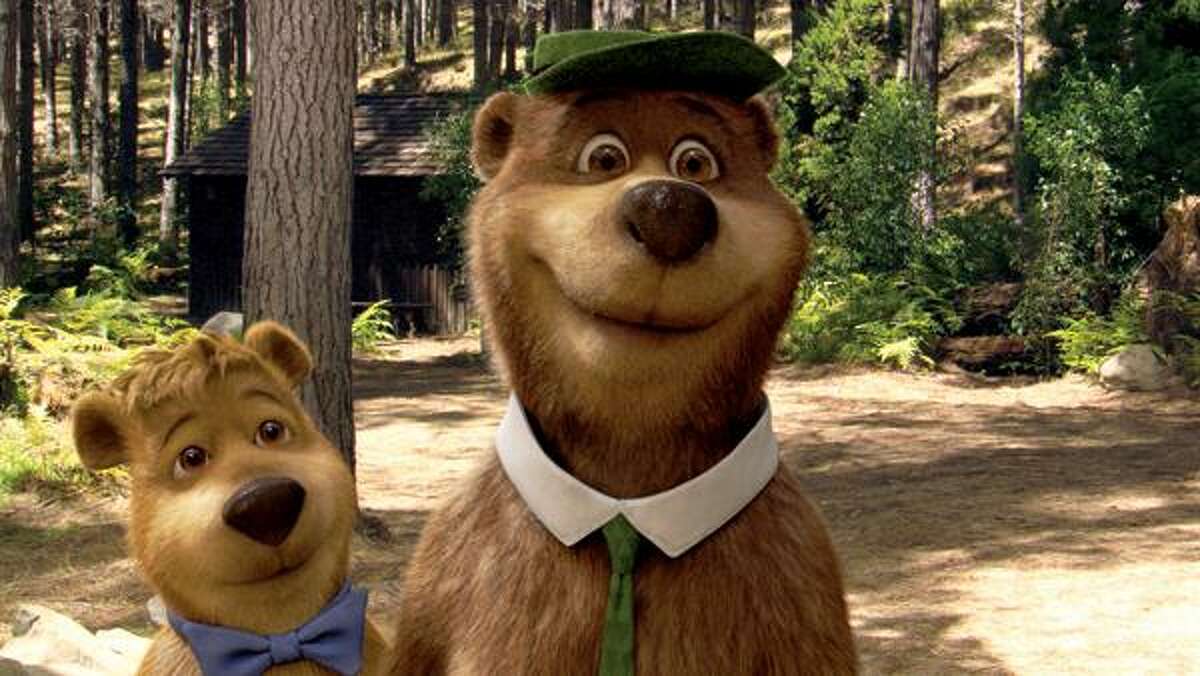 'Yogi Bear' is a 3D live-action/computer-animated comedy directed by Eric Brevig, adapting the classic Hanna-Barbera series. The movie features Anna Faris, Tom Cavanagh, and an ensemble cast, with Dan Aykroyd and Justin Timberlake providing the voices for Yogi and Boo-Boo. The plot follows Ranger Smith, his girlfriend, and the iconic bear duo who unite to save Jellystone Park from logging. Connecting with 'Woody Woodpecker,' both films bring beloved animated characters into live-action scenarios while highlighting the importance of preserving nature and the environments these characters call home.
2. Alvin and the Chipmunks (2007)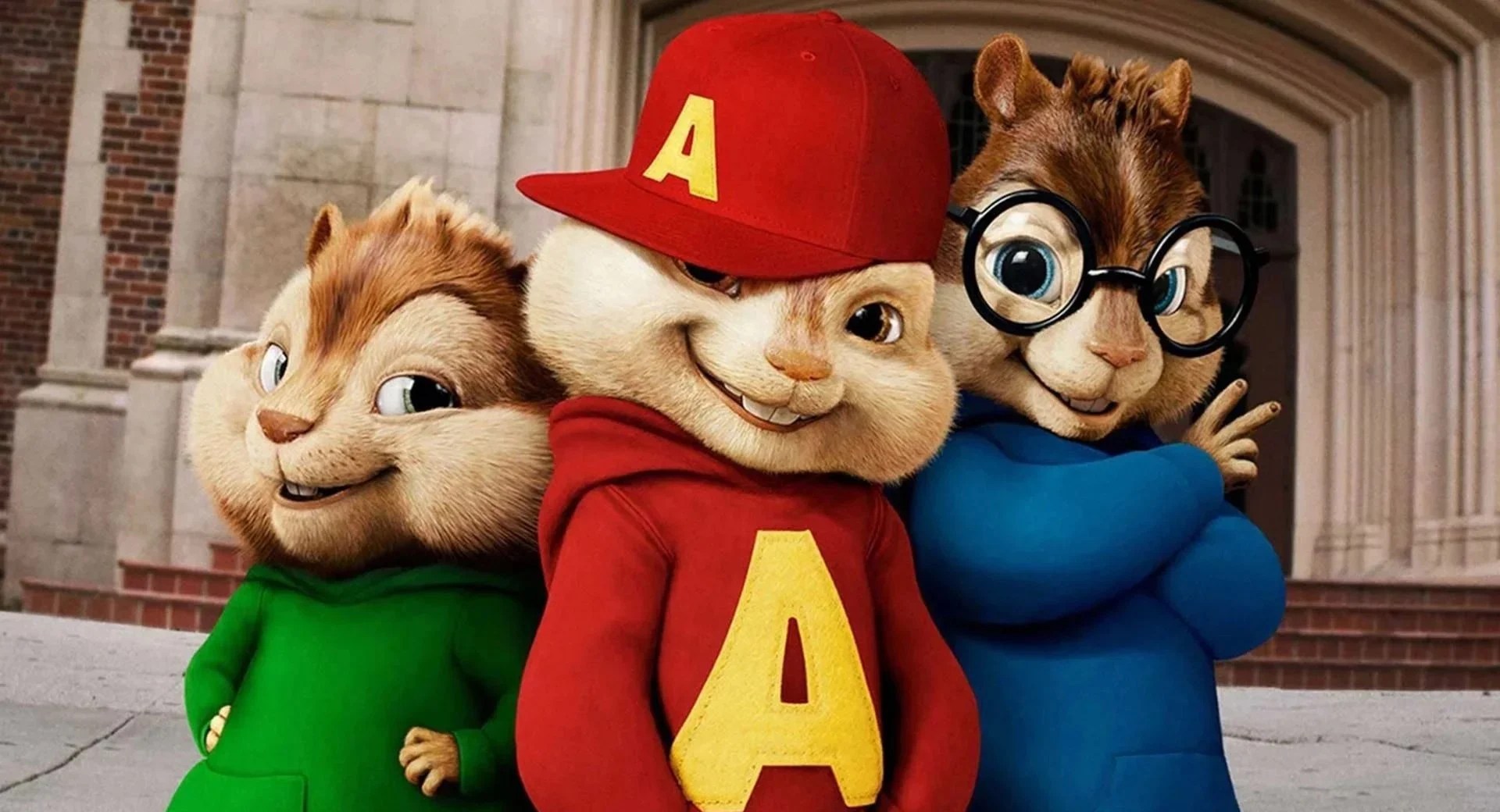 Directed by Tim Hill, 'Alvin and the Chipmunks' is a family-friendly live-action/CGI film based on the classic animated series. The story revolves around the mischievous chipmunk trio – Alvin, Simon, and Theodore – who become unlikely pop sensations under the guidance of their human friend, Dave Seville. Themes of friendship, family, and the pursuit of dreams are central. Much like 'Woody Woodpecker,' this movie bridges animated characters with the real world, delivering humor and heartwarming moments. Both films share the enduring charm of classic animated icons and entertain audiences of all ages, ensuring a nostalgic and delightful viewing experience.
1. Who Framed Roger Rabbit (1988)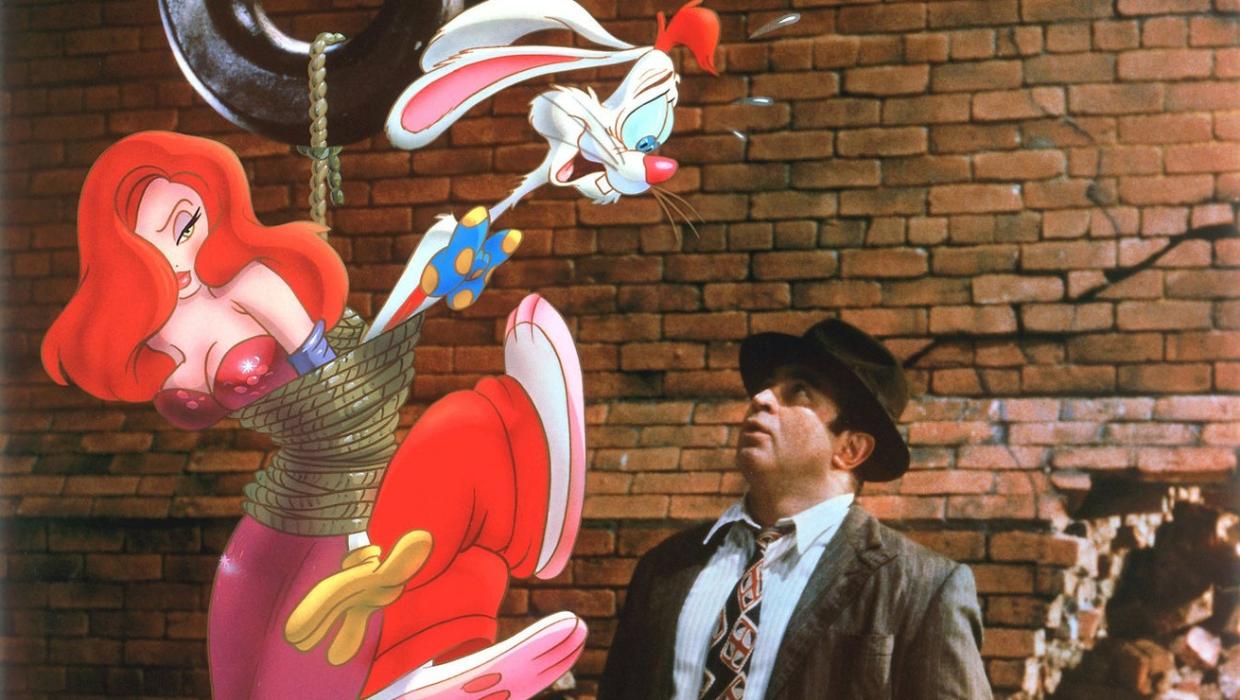 In the cinematic realm, 'Who Framed Roger Rabbit,' directed by Robert Zemeckis, stands as an iconic classic. The film's unique blend of live-action and animation takes viewers to a world where cartoon characters coexist with humans. The story follows Eddie Valiant, portrayed by Bob Hoskins, a detective navigating a murder mystery involving the animated star, Roger Rabbit. This noir-inspired tale delves into themes of prejudice, corruption, and the enchantment of imagination. In a similar vein, 'Woody Woodpecker' also introduces the beloved animated character into the real world, albeit with its own distinct charm. Both films masterfully merge animation and live-action, providing audiences with engaging and comedic experiences that celebratwe the timeless allure of cherished animated figures.
Read More: Best Animated Movies