Angelina Jolie isn't just a name; she's an era in Hollywood. Born amidst the glitz and glamour of Los Angeles, California, in 1975, she didn't just inherit the legacy of her actor parents but carved her own niche with unparalleled finesse. From her Oscar-winning portrayal in 'Girl, Interrupted' to her iconic role as the adventurous archaeologist in the 'Lara Croft: Tomb Raider' series, Jolie has showcased her versatility time and again. But Angelina Jolie isn't just about the silver screen. Her heart beats for the world.
As a Goodwill Ambassador for the United Nations High Commissioner for Refugees (UNHCR), she's been the voice for countless souls seeking refuge and hope. Her directorial ventures echo her depth, and her choices as a producer reflect her commitment to meaningful cinema. With every role, every project, she seems to be asking one question: "What's next?" And honestly, we're all ears and eyes. So, for those who've been on the Jolie journey or are just about to hop on, here's a sneak peek into the upcoming chapters of Angelina Jolie's cinematic saga.
1. Kung Fu Panda 4 (2024)
'Kung Fu Panda 4' is an upcoming animated adventure film, continuing the beloved saga of Po, the Dragon Warrior. While specific plot details remain under wraps, fans eagerly anticipate the next chapter in Po's journey, exploring deeper themes of friendship, martial arts, and self-discovery. Angelina Jolie reprises her role as Tigress, a fierce and disciplined warrior with a soft heart. Her portrayal in the past films has been both powerful and endearing, making Tigress a fan-favorite character.
Alongside Angelina Jolie, the 'Kung Fu Panda' series boasts a star-studded cast, including Jack Black as Po, Dustin Hoffman as Master Shifu, Lucy Liu as Viper, and Jackie Chan as Monkey, among others. As of now, the film is in production and is set for release on March 8, 2024.
2. Maleficent 3 (TBA)
'Maleficent 3' is an upcoming fantasy film continuing the captivating story of the iconic Disney villain. While specific plot details remain under wraps, the film promises to dig deeper into the complex relationship between Maleficent and Princess Aurora, exploring the themes of love, betrayal, and the blurred lines between good and evil. Angelina Jolie reprises her role as Maleficent, bringing her signature blend of grace and intensity to the screen.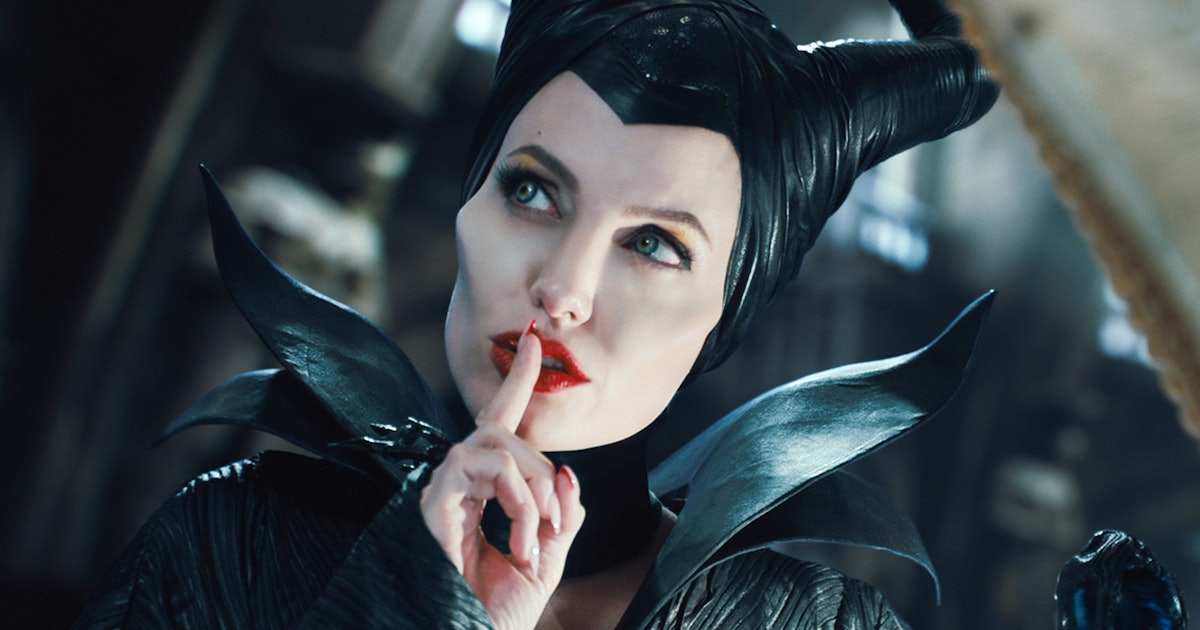 Joining the cinematic saga is Elle Fanning, reprising her role as Princess Aurora. While the full ensemble remains a mystery, earlier movies showcased the likes of Michelle Pfeiffer, Sam Riley, and Harris Dickinson, elevating hopes for this next installment. While there's no teaser in sight, movie lovers globally are buzzing with excitement, eager for a sneak peek of the mesmerizing narrative. The magic is expected to unfold on the big screen in late 2024.
3. Without Blood (TBA)
'Without Blood' is an upcoming drama film directed by Angelina Jolie. Drawing its essence from Alessandro Baricco's novel bearing the same name, the narrative traverses a young girl's journey amidst warfare, touching upon profound truths encompassing war, healing, memory, and the emotional wounds they inflict. The film is all set to navigate the depths of human bonds and the indelible marks left by harrowing experiences. Though the precise storyline is a mystery, the buzz is hard to miss, with Jolie's track record of crafting deeply evocative cinematic pieces.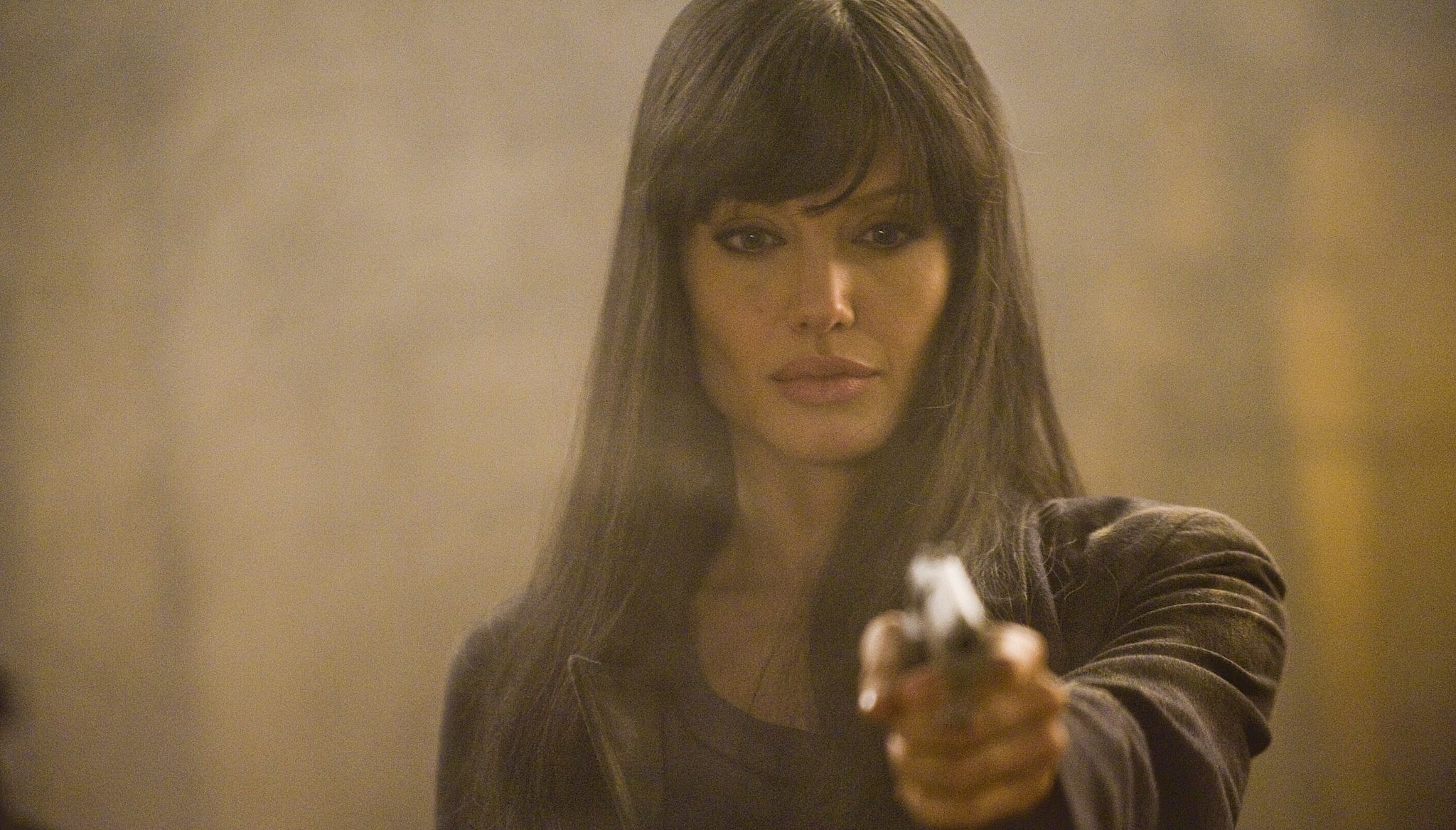 The film features a stellar cast of Salma Hayek, Demián Bichir, Juan Minujín, Andrés Delgado, Alfredo Herrera, Patricio José, and Bernardo Tuccillo. Angelina Jolie wears multiple hats for this venture, both as the film's director and writer, underscoring her myriad talents in the world of showbiz. The film is in the production phase, eyeing a curtain-raiser in late 2024 or perhaps the dawn of 2025.
4. The Kept (TBA)
'The Kept' is an upcoming frontier drama film based on the novel of the same name by James Scott. Set against the chilling backdrop of the winter of 1897, the narrative unfolds on an isolated farm in upstate New York. A trio of ruthless killers wreaks havoc, leaving a trail of bloodshed in their wake. Midwife Elspeth Howell returns home to a horrifying scene: her husband and four of her children brutally murdered. As she grapples with the shock, she discovers her remaining son, Caleb, alive and concealed in the kitchen pantry. The story delves deep into their journey as they navigate the frozen wilderness, seeking vengeance against the perpetrators.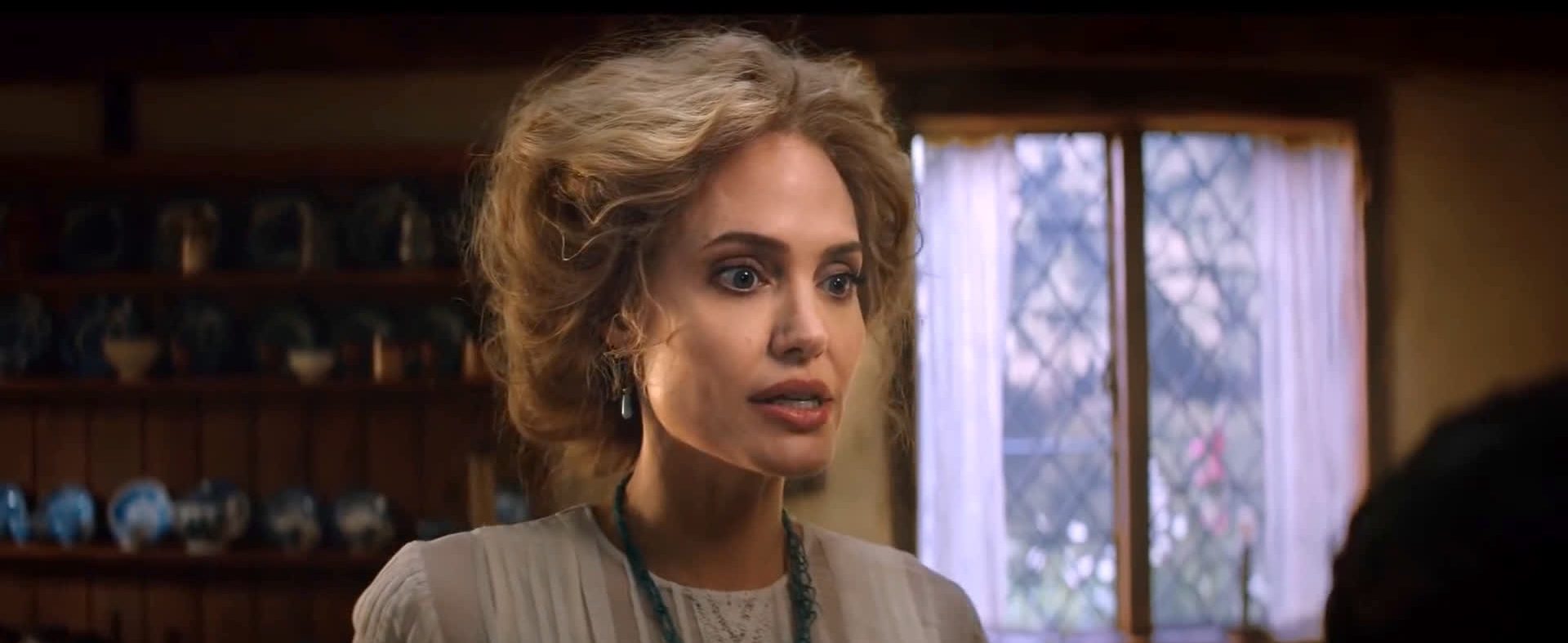 Angelina Jolie, renowned for her multifaceted roles, is set to breathe life into the character of Elspeth Howell. As the narrative unfolds, Jolie's portrayal promises to capture the essence of a mother's anguish and determination. While the co-stars' names are yet to be announced, Jolie's involvement as a producer adds another feather to her cap. The project is in its developmental stages, and fans eagerly await further announcements.
5. Maude v Maude (TBA)
'Maude v Maude' is an upcoming global action thriller directed by Roseanne Liang. The film promises to be a riveting face-off between two spies, drawing parallels to iconic spy characters like James Bond and Jason Bourne. While the exact plot remains under wraps, the movie is already generating buzz due to its stellar cast. Angelina Jolie, who has showcased her mettle as an action star in action-packed films like 'Mr. & Mrs. Smith' and 'Wanted' will be one of the leading stars.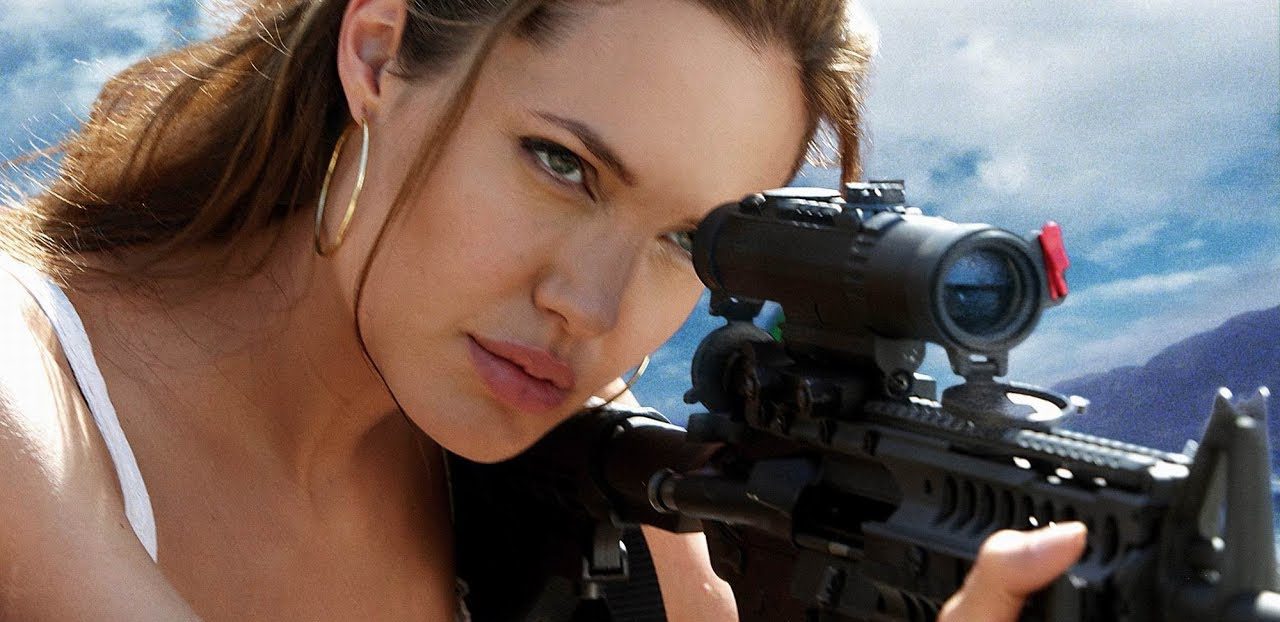 Joining Jolie in this high-octane thriller is Halle Berry, another Hollywood heavyweight with notable action roles such as the Bond girl Jinx in 'Die Another Day' and Storm in the 'X-Men' series. Both Jolie and Berry are not only starring in the film but are also attached as producers, showcasing their multifaceted talents in the industry. The collaboration between these two Oscar-winning actresses is highly anticipated, as this marks the first time they will share the screen. Their previous ventures into the action genre and their acting prowess have raised expectations for 'Maude v Maude.'
6. Maria (TBA)
Directed by the Oscar-nominated filmmaker Pablo Larraín, 'Maria' is an upcoming biopic that delves into the beautiful and tragic life of Maria Callas, the world's greatest opera singer, as she relives and reimagines her final days in 1970s Paris. Born in Manhattan, she underwent her opera training in Greece and later moved to Italy to continue her illustrious career. She faced personal and professional challenges throughout her life, including a rivalry with Italian opera singer Renata Tebaldi and a tumultuous affair with Aristotle Onassis.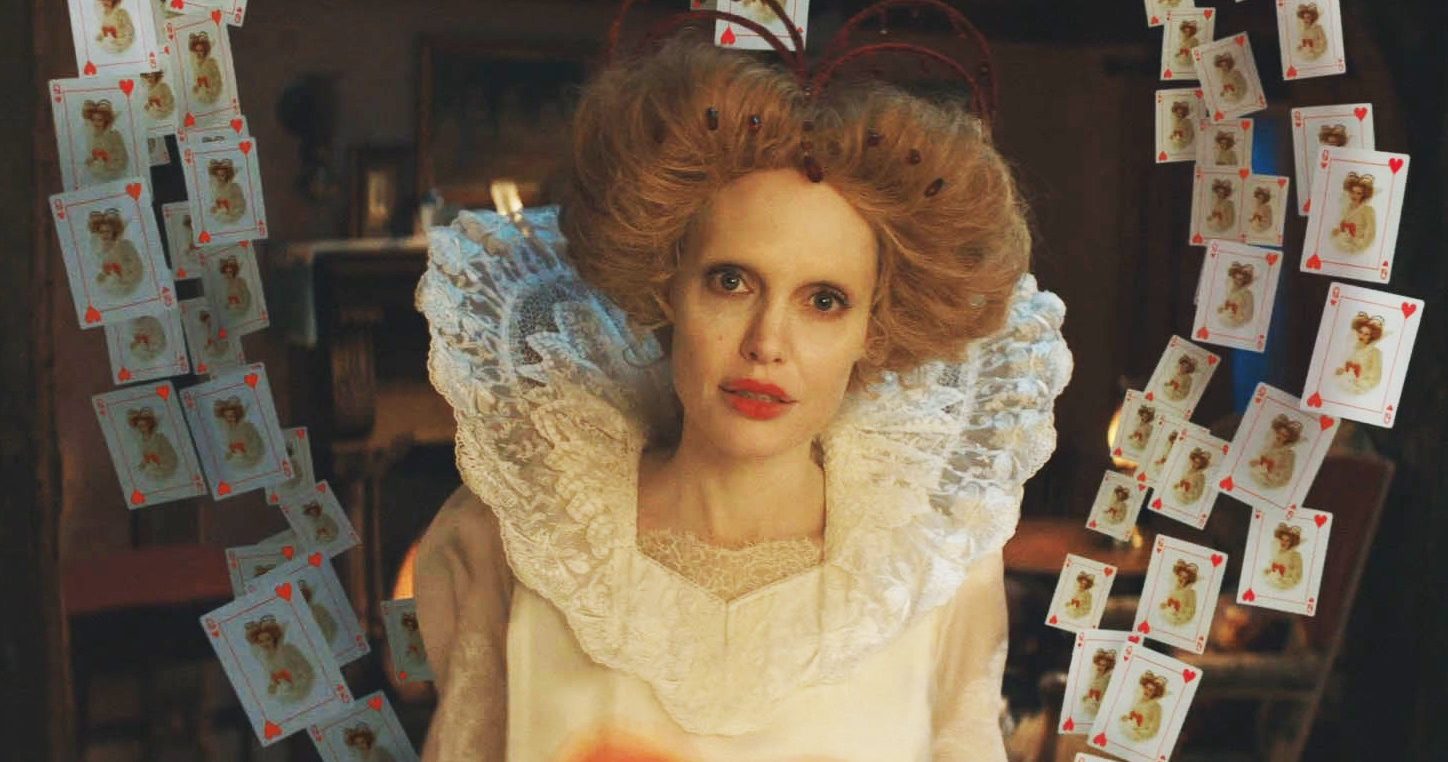 Angelina Jolie is set to embody the essence of Maria Callas, bringing to life the singer's passion, struggles, and brilliance. Jolie's collaboration with Pablo Larraín is eagerly anticipated, especially considering Larraín's penchant for crafting lauded biopics such as 'Spencer' and 'Jackie.' Although there's no official sneak peek or footage out yet, the buzz surrounding this project is undeniable, promising a deep dive into the life of an opera legend.
7. Every Note Played (TBA)
'Every Note Played' is an upcoming drama directed by Michael Sucsy. The film is an adaptation of Lisa Genova's contemporary romance novel of the same name. The story revolves around an accomplished concert pianist named Richard, portrayed by Christoph Waltz, who has faced numerous personal losses, including estrangement from his daughter. As tragedy strikes, Richard is diagnosed with ALS in his hands, which progressively worsens, rendering him unable to play the piano or live independently.
Angelina Jolie takes on the role of Karina, Richard's ex-wife, who, despite their past differences, steps in to become his caregiver during these challenging times. The film promises a poignant exploration of love, sacrifice, and the complexities of human relationships. The project is currently in development, and while a release date has not been confirmed, anticipation is building for this emotional narrative. Currently, no official teaser or trailer is available for the film.
8. Unreasonable Behaviour (TBA)
'Unreasonable Behaviour' is an upcoming biopic directed by Angelina Jolie. The film delves into the life of the legendary British war photographer, Sir Don McCullin. It is based on his critically acclaimed autobiography of the same title, offering an unflinching account of McCullin's journey. From his beginnings in poverty-stricken wartime London to capturing harrowing black-and-white images in Vietnam and Cambodia, the narrative promises to be riveting and poignant. McCullin's work, especially during his tenure with the Observer and the Sunday Times newspapers, has been celebrated for its raw depiction of human suffering. His photographs, taken in some of the world's most dangerous war zones, continue to resonate, reflecting both the empathy and honesty of his approach.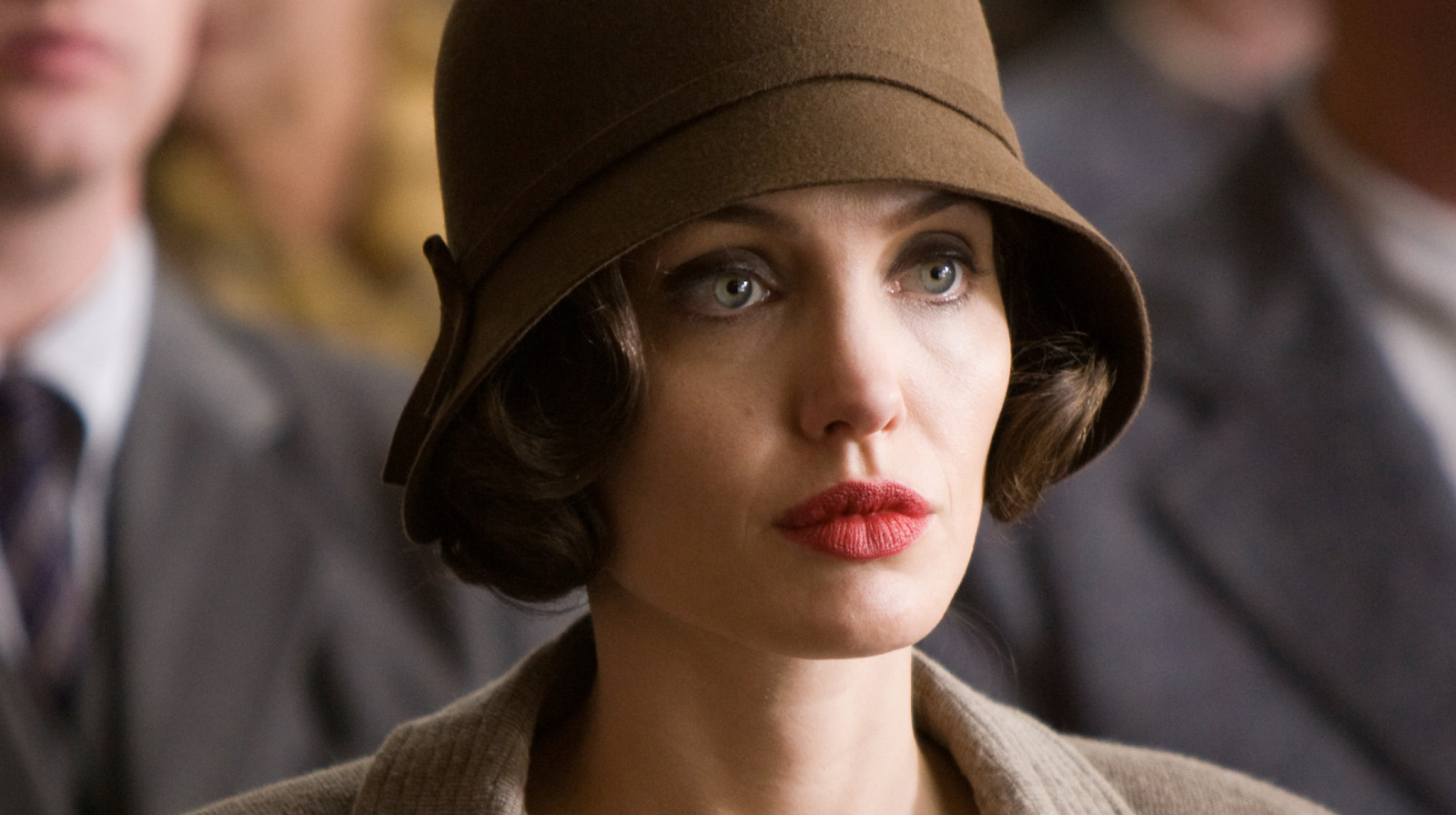 The film boasts a stellar production team, with Tom Hardy and Dean Baker producing under their Hardy Son & Baker banner. Tom Hardy will be portraying the role of Sir Don McCullin. Apart from directing, Angelina Jolie might also play a role in the film, though detailed specifics about the cast remain undisclosed. Currently, the project is in the production phase, with a release date yet to be announced.
Read More: Best Angelina Jolie Movies