Headlines
All Upcoming Benicio Del Toro Movies
'The Usual Suspects,' 'Traffic,' '21 Grams,' 'Snatch,' 'Sin City,' 'Che,' 'Escobar: Paradise Lost,' and 'Sicario'; Benicio Del Toro has given us some of the most memorable performances, and by extension, some of the most memorable movies ever. The recipient of numerous awards and nominations, including an Academy Award, a Golden Globe, a Silver Bear, Cannes Film Festival Awards, Screen Actors Guild Awards, Sundance Film Festival Awards, and Venice Film Festival Awards, del Toro's performances have been mesmerizing audiences for more than 3 decades.
Benicio del Toro is the fourth living actor to win an Oscar for non-English characters and the third Puerto Rican actor to win it. However, his talents as a fierce actor transcend any achievement, and this is what makes his fans wait for his upcoming projects. If you are one of them, we got you covered.
1. Reptile (2023)
Benicio Del Toro's nearest release is the Netflix neo-noir crime movie 'Reptile.' It marks the feature film directorial debut of Grant Singer, who has earlier helmed several music videos for Taylor Swift, Sam Smith, and The Weeknd, among others. The movie takes us through a brutal murder from the eyes of Tom Nichols, a New England homicide detective who is investigating it. Nichols' hardened nature, accompanied by the complexities of the case, makes for an engrossing thriller.
Del Toro plays Tom Nichols and the rest of the cast includes Alicia Silverstone as Nichols' wife, Judy, and Justin Timberlake as Will Grady, boyfriend of the murder victim and prime suspect, along with Michael Pitt, Domenick Lombardozzi, Frances Fisher, Ato Essandoh, Mike Pniewski, Eric Bogosian, Sky Ferreira, and Owen Teague. The story is written by Singer along with Benjamin Brewer and Benicio Del Toro (his first time as a writer; he is also an executive producer). The movie will release on Netflix on October 6, 2023. Check out the trailer!.
2. Sicario 3 (TBA)
Yes, it is happening! Producers Basil Iwanyk and Erica Lee have confirmed that the third installment of the 'Sicario' franchise is in the works. However, due to the SAG-AFTRA strike, the script is at a halt. Speaking with The Messenger about the threequel, Iwanyk stated, "I can't wait for Sicario 3. I could watch Benicio [Del Toro] play that guy forever. I mean, I can watch Benicio in anything, but with that character, it doesn't get old." With Josh Brolin and Benicio Del Toro as CIA operatives, the two movies deal with issues at the US-Mexico border from both the angles of microcosm and macrocosm.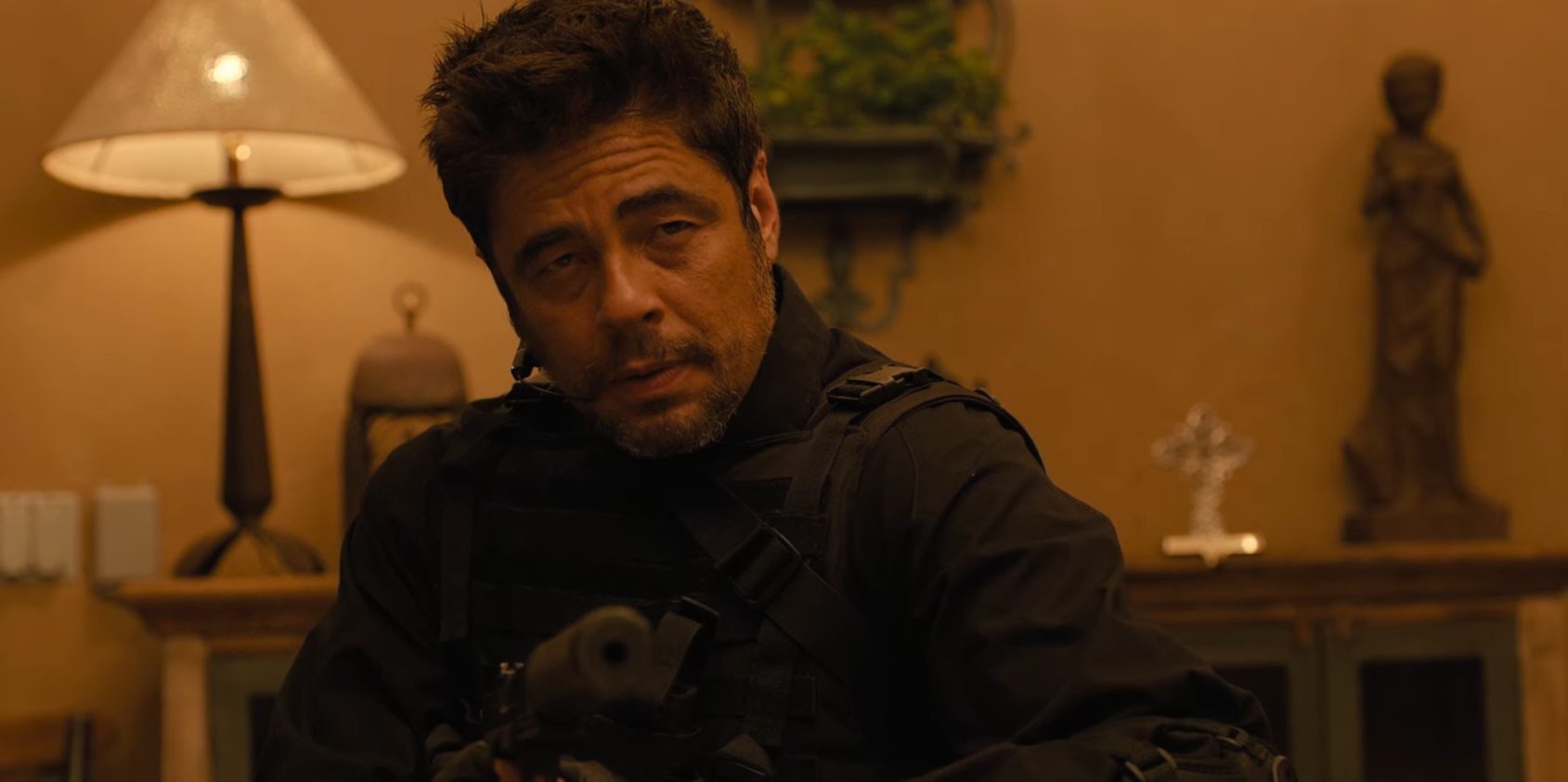 While there are no other updates about the plot, the story might just pick up from where 'Sicario: Day Of The Soldado' ended i.e., Del Toro's Alejandro surviving despite getting badly shot. We can also expect Josh Brolin and Benicio Del Toro to return as well. Further updates are awaited.
3. White Lies (TBA)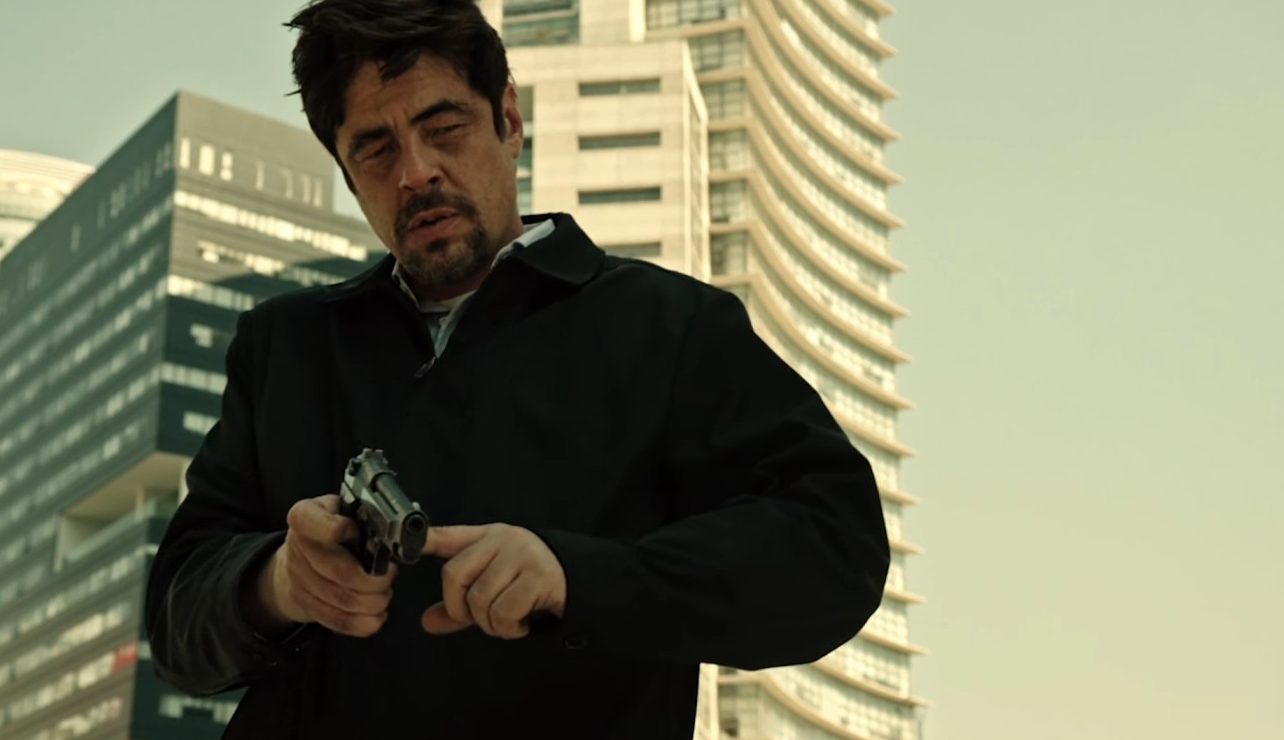 'White Lies' is a crime thriller movie that covers three generations and shows a child of divorce repeating his parents' mistakes with his child. Ultimately, he leaves for a lustful journey after feeling trapped. But during the journey, he gets more lost. He eventually meets a woman with an opposite lifestyle which makes him begin his journey of rediscovery. Although we can tell you that the movie is written and directed by Oliver Stone, who created masterpieces like 'Platoon,' 'Born on the Fourth of July,' 'Snowden,' everything else is still in the dark. Further updates are awaited.
Read More: Best Benicio Del Toro Movies