Headlines
All Upcoming Brie Larson Movies and TV Shows
From playing a kidnapped mother that brought her an Oscar to becoming one of the most powerful superheroes in the world's most popular movie franchise, Brie Larson has had quite a lift-off in Hollywood. Debuting in films at 17 years old in 2006's 'Hoot,' she catapulted herself to international fame before even reaching twice that age. Though her role as Carol Danvers is what may have made her a common face for most viewers, movies like 'Room,' 'The Glass Castle,' 'Short Term 12,' and 'The Spectacular Now,' prove her prowess as an actor. So if you are wondering where you will see her next, we bring you a list of her upcoming projects.
1. Lessons In Chemistry (2023)
'Lessons in Chemistry' is a drama series created by Lee Eisenberg and directed by Sarah Adina Smith. Set in the 1960s, it deals with Elizabeth Zott, who challenges the norms of the time by becoming a research scientist only to be wrongfully laid off and forced into a lonely domestic lifestyle due to getting pregnant. However, by accepting the job of a host at a TV cooking show, she reaches out to all the women and men who are watching her and uses the medium to educate them. The screenplay has been written by Eisenberg based on the 2022 novel of the same name by Bonnie Garmus.
The cast includes Brie Larson as Elizabeth Zott alongside Lewis Pullman, Stephanie Koenig, Kevin Sussman, Aja Naomi King, Thomas Mann, Patrick R. Walker, and Derek Cecil.  The series has been produced by Aggregate Films, Apple Studios, and Apple. Apple TV+ is the distributor. Currently in its post-production stage, the series will drop on Oct 13, 2023. Check out the teaser trailer.
2. The Marvels (2023)
'The Marvels' is a live-action superhero movie directed by Nia DaCosta that is part of Phase 5 of the Marvel Cinematic Universe. The movie is a sequel to the events of 2019's 'Captain Marvel' and picks up after the events of 2021's 'WandaVision' followed by 2022's 'Ms. Marvel.' The narrative progresses as we see the powers of Carol Danvers aka Captain Marvel, Monica Rambeau, and Kamala Khan get entangled, thereby making them work together and in sync to save the universe.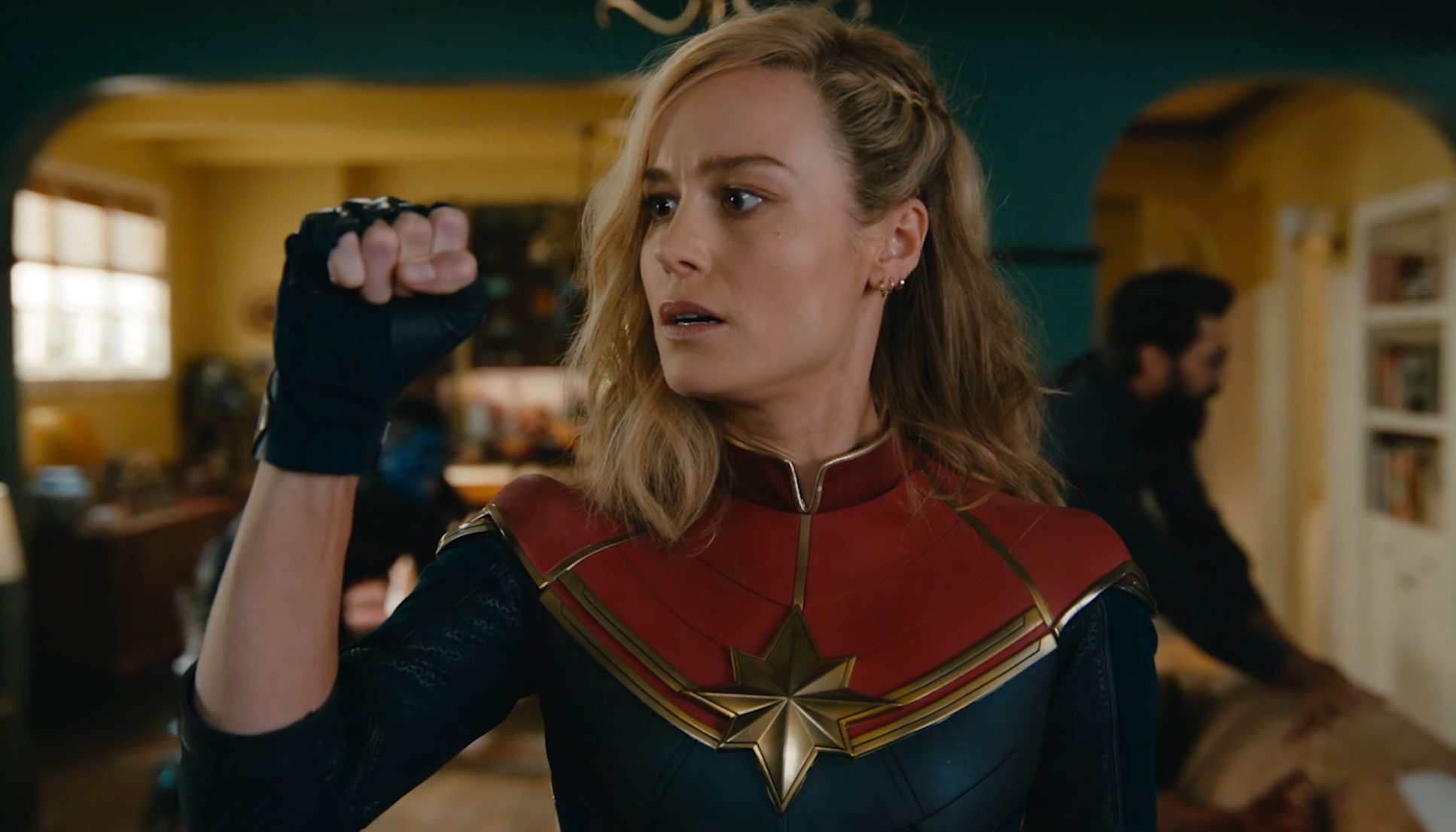 The case includes Brie Larson, Teyonah Parris, Iman Vellani, Samuel L. Jackson, Zawe Ashton, Park Seo-Joon, and Zenobia Shroff among others. The screenplay has been written by Nia DaCosta, Megan McDonnell, and Elissa Karasik. The movie has been produced by Marvel Studios and distributed by Forum Hungary, Kinomania, and Walt Disney Studios Motion Pictures. The movie is currently in its post-production stage and will be released on Nov 10, 2023. Have a look at the trailer.
3. Scott Pilgrim Takes Off (2023)
'Scott Pilgrim Takes Off' is an anime series directed by Abel Gongora that tells the story of 20-year-old Scott, of Toronto (Ontario, Canada) and how he maneuvers his life through jobs, his love for music that he shares with the members of his band Sex Bob-omb, and confrontations with all the seven exes of a girl named Ramona Flowers whom he has recently developed a crush on. Larson lends her voice to Envy Adams, Scott's ex-girlfriend. The other voice actors include Michael Cera as Scott Pilgrim, and Mary Elizabeth Winstead as Ramona Flowers, along with Aubrey Plaza, Chris Evans, Anna Kendrick, Mae Whitman, and Jason Schwartzman.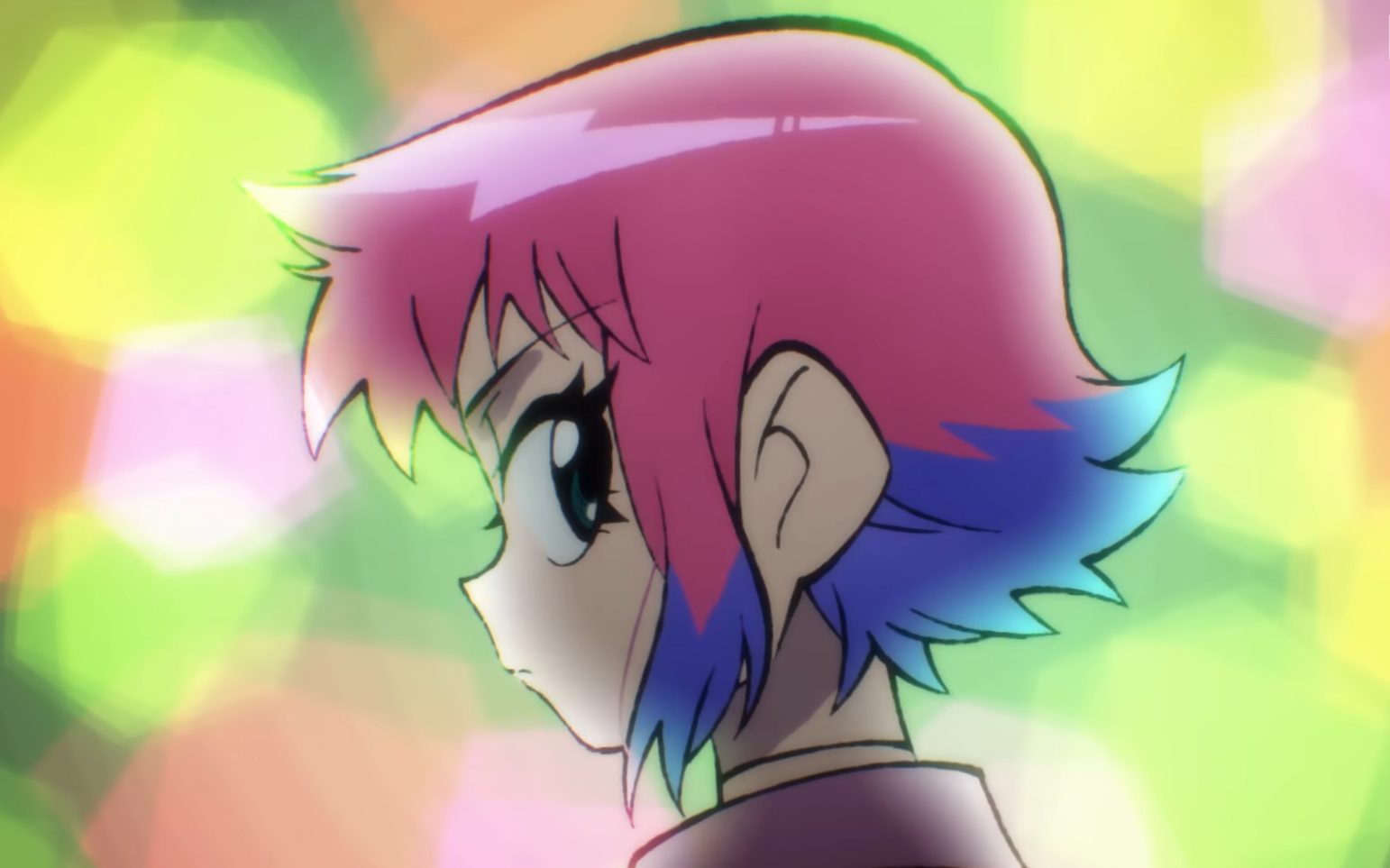 The series is based on Bryan Lee O'Malley's hit graphic novel series 'Scott Pilgrim' and is written by BenDavid Grabinski and O'Malley. It has been produced by Complete Fiction, Flixzilla Aura, Marc Platt Productions, Oni Press, Science SARU, Netflix, Universal Animation Studios, and Universal Content Productions. BenDavid Grabinski, O'Malley, and Edgar Wright serve as executive producers. Netflix is in charge of the distribution. The series is in its post-production stages and will release on Nov 17, 2023.
4. Lady Business (TBA)

Directed by Brie Larson, 'Lady Business' is a comedy movie that tells the story of two female entrepreneurs who create an imaginary male founder for their company only so that people take them and their company seriously. It is based on a 2017 article written by John Paul Titlow for Fast Company. Besides Larson, no other cast members have been announced for the project whose latest updates are from 2019. Larson also serves as a producer along with Lynette Howell Taylor and Samantha Housman under 51 Entertainment and Netflix. Netflix is also looking after the distribution. The movie is currently in its scripting stage and there are no reports about a release date or year, let alone cast or plot.
5. Untitled CIA Project (TBA)
As per reports, Brie Larson will likely star in a drama series that explores the career of the female protagonist in the CIA with special attention to her closest relationships. It is adapted from the memoir 'Life Undercover: Coming of Age in the CIA' by Amaryllis Fox, which was published in 2019. As of writing, there have been no updates about the cast, other than Brie — who will play the lead role — or the date of release.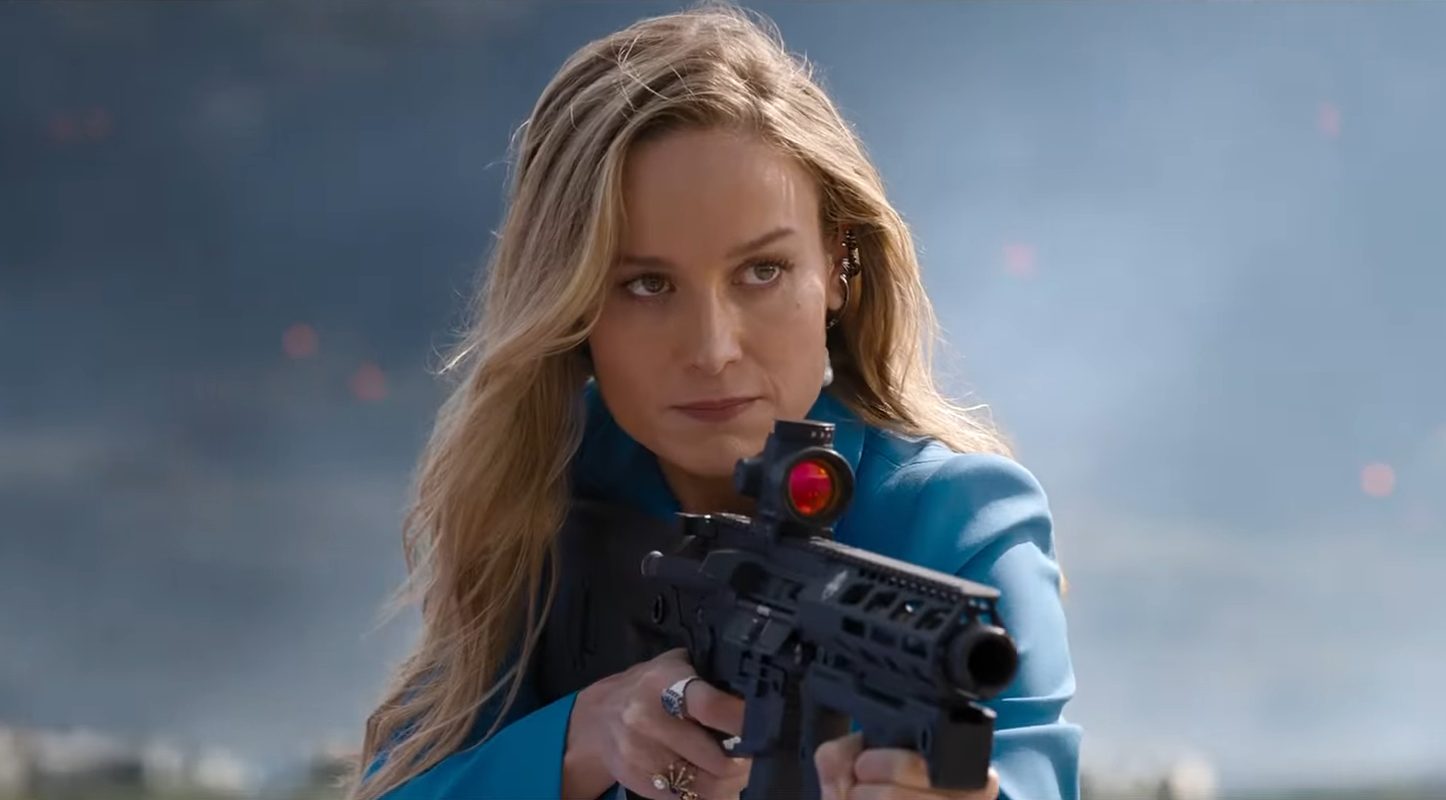 The adapted screenplay is written by Mohamad El Masri and Megan Martin. Apart from starring in the production, Larson serves as an executive producer along with Lynette Howell Taylor and Samantha Housman under 51 Entertainment and Michael Ellenberg and Dani Gorin under Media Res. Apple TV+ is in charge of the distribution. Further updates are awaited.
Read More: Best Movies of Brie Larson