Headlines
All Upcoming Chloë Grace Moretz Movies and TV Shows
Chloë Grace Moretz, an actress with a career spanning nearly two decades, has consistently showcased her versatility and depth in a variety of roles. Born on February 10, 1997, in Atlanta, Georgia, Moretz began her acting journey as a child, making a mark with her role in the supernatural horror film 'The Amityville Horror' (2005). As Hit-Girl in 'Kick-Ass,' she became a fan favorite, and her poignant acts in movies like 'Let Me In' and Martin Scorsese's 'Hugo' further accentuated her versatility. From chilling horror flicks to heart-tugging dramas like 'If I Stay,' she has donned many hats and shone in each one. Venturing beyond the silver screen, Moretz has also graced television series, notably 'The Peripheral.'
With her captivating on-screen presence, Moretz has garnered audience adulation and several awards, including four MTV Movie & TV Awards and two People's Choice Awards. Her collaborations with top-tier directors and co-stars underscore her standing in the industry. As this star continues to grow, her next ventures are eagerly anticipated. So, if you're wondering what's next for this stellar actress, buckle up as we dive into the upcoming movies and TV shows starring Chloë Grace Moretz!
1. White Night (TBA)
'White Night' is an upcoming thriller film directed by Anne Sewitsky. The film delves into one of the most fabled cult stories of all time, the Jonestown Massacre. Based on Deborah Layton's memoir 'Seductive Poison,' the narrative recounts the chilling tale of the People's Temple cult and its charismatic leader Christian socialist preacher Jim Jones, who established Jonestown in 1974 in Guyana as an extension of his San Francisco-based cult. On November 18, 1978, this remote commune became the site of one of the largest mass murder-suicides in history, claiming the lives of over 900 people.
Moretz takes on the role of Deborah Layton, portraying her haunting journey as she climbs the ranks within the People's Temple, eventually becoming a part of Jones' inner circle. The film captures Layton's desperate attempts to expose the truth about Jones and his sinister intentions to the world. Alongside Moretz, Joseph Gordon-Levitt stars as Jim Jones, bringing to life the enigmatic and dangerous cult leader. The film, which marks a collaboration between FilmNation and Archer Gray, is currently in the pre-production stage. As the story unfolds, it serves as a grim reminder of the dangers of blind faith and the devastating consequences of unchecked power.
2. Love Is a Gun (TBA)
'Love Is a Gun' is an upcoming drama film directed by Kike Maíllo. The movie promises to delve into the thrilling lives of the iconic outlaws – Bonnie and Clyde. The film is based on Jeff Guinn's book 'Go Down Together: The True, Untold Story of Bonnie and Clyde.' The narrative set in the 1930s is expected to offer a fresh perspective on the notorious crime spree of the duo, Bonnie Elizabeth Parker and Clyde Chestnut Barrow. The duo traveled across the central United States during the Great Depression, robbing banks and leaving a trail of violence in their wake.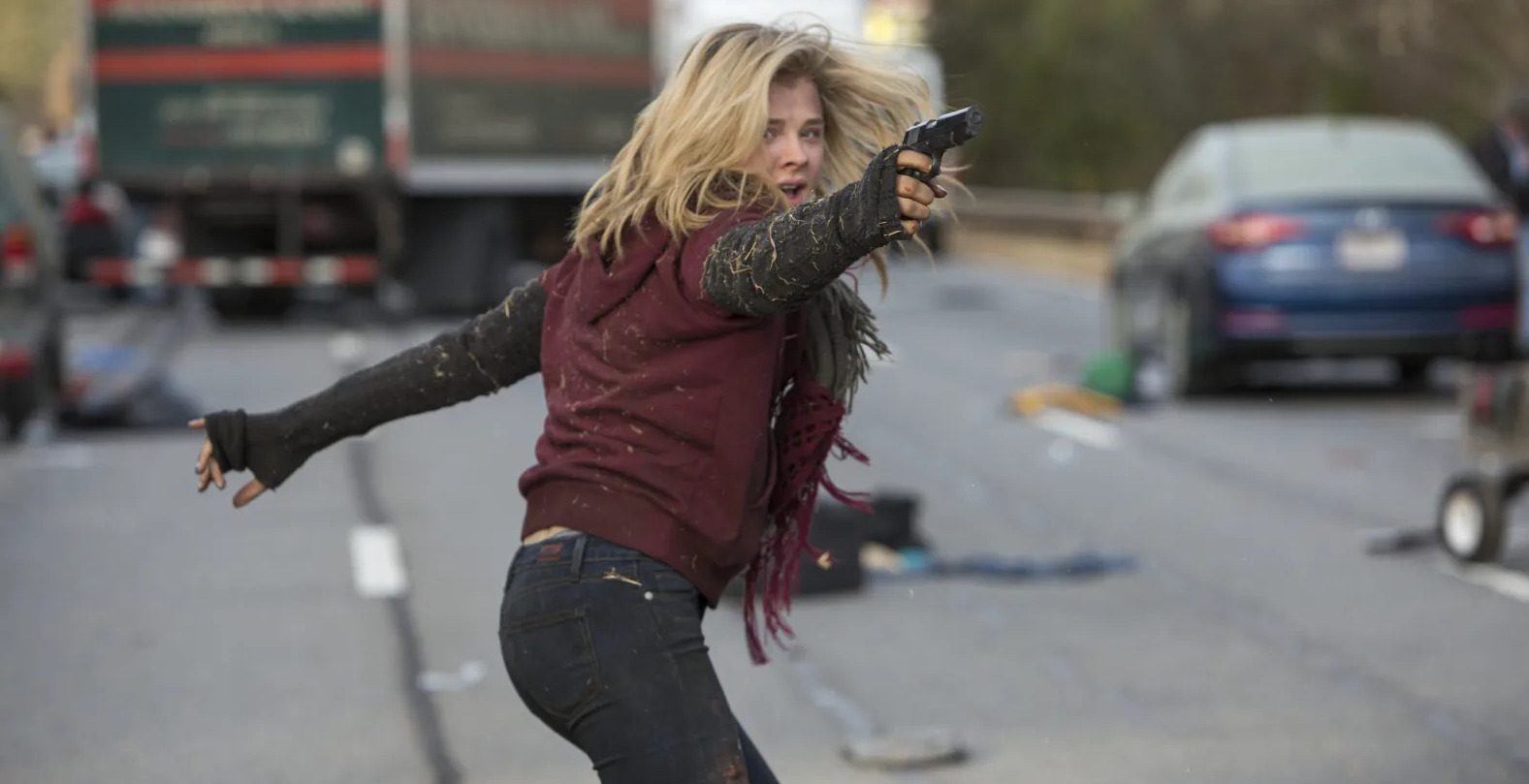 Chloë Grace Moretz is set to bring to life the character of Bonnie Parker, one half of the infamous pair. She will be joined by Jack O'Connell, who will portray Clyde Barrow. The two are expected to deliver compelling performances that capture the essence of the characters and their tumultuous relationship. 'Love Is a Gun' is currently in its pre-production phase with fans and cinema enthusiasts eagerly awaiting more updates regarding this intriguing project.
Read More: Best Chloe Grace Moretz Movies