Headlines
All Upcoming Emma Roberts Movies and TV Shows
Emma Roberts has carved a niche for herself in the entertainment industry with her remarkable performances in both film and television. The daughter of Oscar-nominated actor Eric Roberts and niece of Oscar-winner Julia Roberts, Emma's journey began with her role in the crime film 'Blow,' where she played the daughter of Johnny Depp's character. Over the years, the Rhinebeck, New York, native has showcased her versatility with roles in projects such as 'The Art of Getting By,' 'We're the Millers' and '4.3.2.1'.
Emma's portrayal of Addie Singer in Nickelodeon's 'Unfabulous' not only garnered her numerous award nominations but also led her to venture into the music industry. From playing the eponymous heroine in 'Nancy Drew' to her chilling performance in 'Scream 4', she has repeatedly proven her mettle. For fans eagerly awaiting her next move, the anticipation is palpable. With a career as illustrious as hers, one can only wonder what cinematic marvels await in her future endeavors. Here's the list of all new and upcoming movies and TV shows of Emma Roberts.
1. American Horror Story Season 12 (2023)
'American Horror Story,' an anthology series known for its chilling tales and captivating plots, is set to return with its twelfth season. Created by the talented duo Ryan Murphy and Brad Falchuk, this season promises to deliver another gripping narrative that revolves around an actress named Anna Victoria Alcott, who, after multiple unsuccessful IVF attempts, yearns to start a family. As the buzz around her recent film amplifies, she begins to suspect that an ominous force is targeting her, particularly in her quest for motherhood.
Emma Roberts, a familiar face to the 'American Horror Story' audience, will be portraying Madison Montgomery. Joining Roberts is a stellar cast including Lady Gaga, Kathy Bates, Angela Bassett, Sarah Paulson, Evan Peters, Denis O'Hare, Lily Rabe, and Leslie Grossman. The series has consistently received acclaim, with particular praise directed towards its ensemble cast. As the twelfth season is currently in production, fans are eagerly awaiting its premiere on September 20, 2023.
2. Madame Web (2024)
'Madame Web' is an upcoming superhero film based on the Marvel Comics character of the same name. Produced by Columbia Pictures and Di Bonaventura Pictures and distributed by Sony Pictures. The film is set to be a part of Sony's Spider-Man Universe. Directed by S.J. Clarkson and written by Burk Sharpless and Matt Sazama, the story revolves around a clairvoyant woman with the unique ability to peer into different dimensions.
Emma Roberts is joined by a stellar cast, including Dakota Johnson, who takes on the titular role of Madame Web, Sydney Sweeney, Adam Scott, Isabela Merced, and Celeste O'Connor. The film promises to delve deep into the Spider-Verse offering a fresh perspective. Currently, the film is in its post-production phase and is scheduled for a release on February 14, 2024.
3. Space Cadet (TBA)
'Space Cadet' is an upcoming comedy film directed by Liz W. Garcia. The story revolves around a Florida party girl, played by Emma Roberts, who unexpectedly becomes the only hope for the NASA space program. Due to an unforeseen twist, she finds herself in training alongside other candidates who might have superior qualifications on paper but lack her intelligence, determination, and spirit.
Emma Roberts portrays the central character, bringing her unique charm and wit to the role. She is joined by a talented ensemble cast, including Gabrielle Union, known for 'Sleepless' and 'The Perfect Find,' Tom Hopper from 'The Hitman's Wife's Bodyguard' and 'I Feel Pretty,' Sebastian Yatra, and David Foley. The film promises a blend of humor and heart, showcasing the journey of an unlikely heroine in the vast realm of space exploration. The production of 'Space Cadet has been completed, but an exact release date has not been announced yet.
4. Saurus City (TBA)
'Saurus City' is an upcoming animated film directed and written by Nathan Smith. The story revolves around a grizzled knight who is summoned to assist a young lady in distress. The kingdom of Saurus City is under threat, and together, they embark on a perilous journey, facing numerous challenges. Their mission is of utmost importance: to deliver to the king and queen the one thing that can save the entire kingdom – a baby.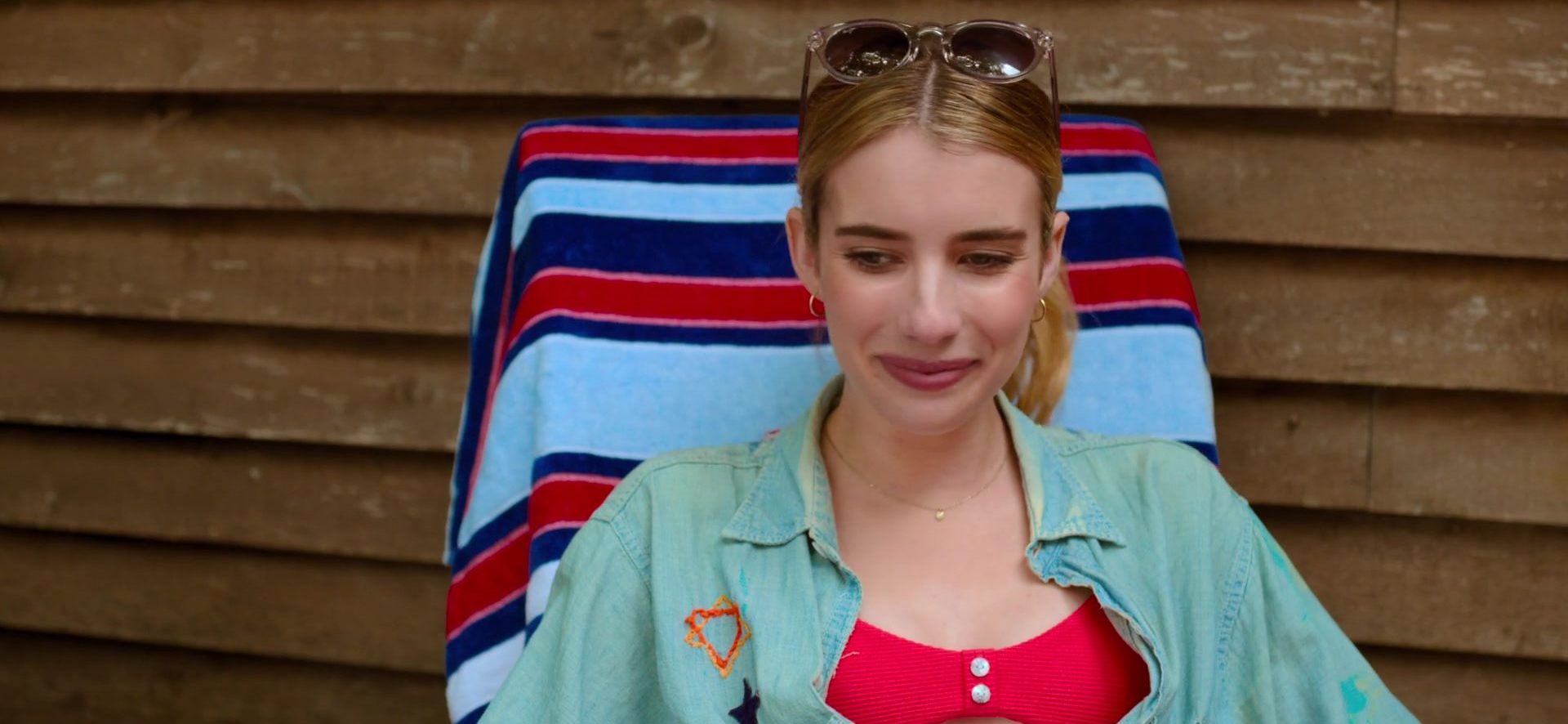 Emma Roberts lends her voice to the character Sasha Nutwagon. Alongside Roberts, the film boasts a stellar cast, including Dennis Quaid as the Rind Shrouded Knight, Ron Perlman as Slade Klossus, Julia Ormond as The Queen, Aimee Garcia as Elsabeth Raptor Knight, Tim Meadows as Filbin Nutwagon, Shona Kay as Raptor Knight, and Jonathan Gray as The King. The project is currently in post-production, with its release eagerly anticipated by fans.
5. Verona Spies (TBA)
'Verona Spies' is an upcoming action-comedy directed by comedy veteran Frank Coraci, known for movies such as 'The Wedding Singer' and 'The Waterboy.' The film centers around Verona, a lovable hot mess who is hired as an escort assassin due to a case of mistaken identity. Her mission is to seduce a pharmaceutical executive and steal his formula for a groundbreaking new drug. However, when she meets her target, instead of executing him, sparks fly, leading them to team up and run for their lives from big pharma and hired killers.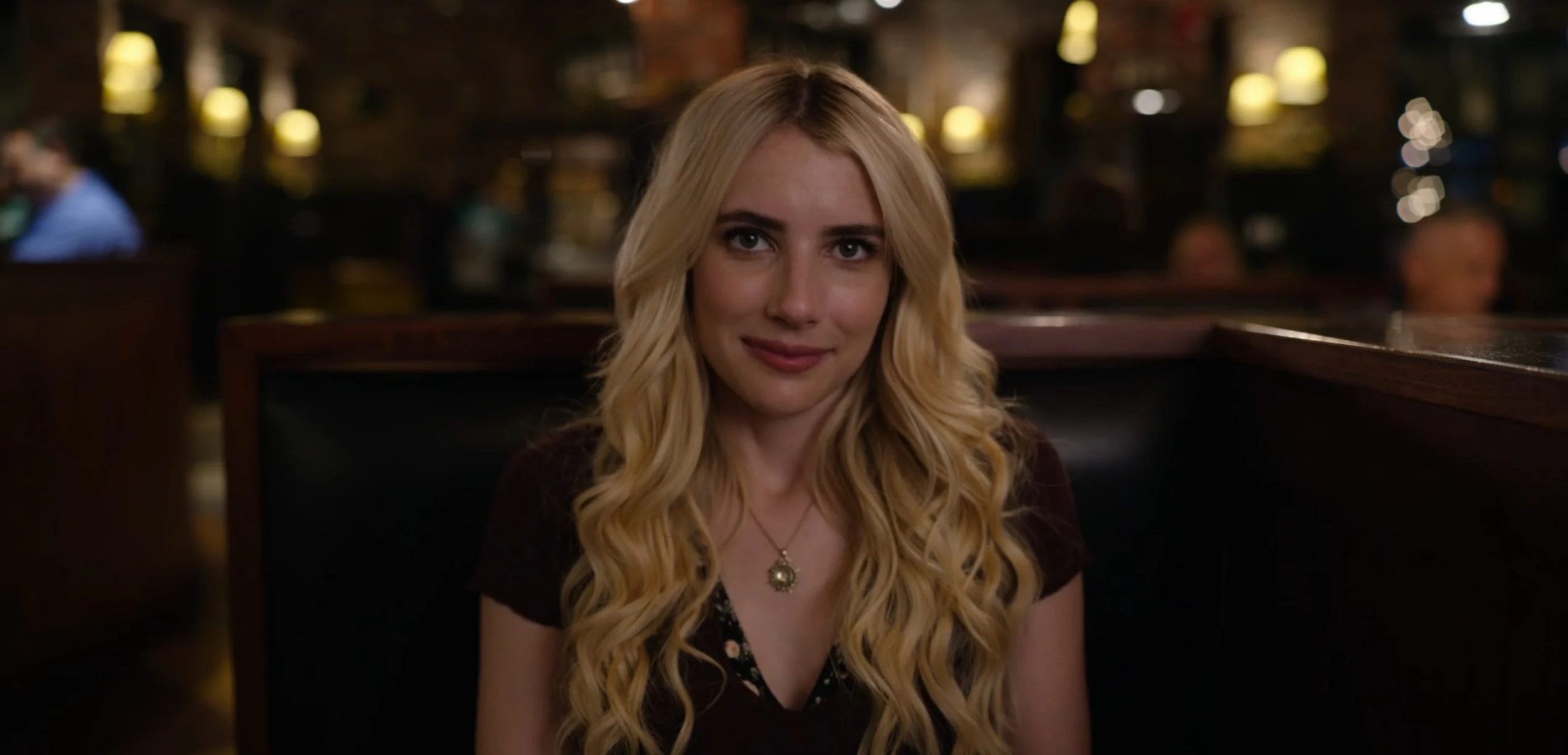 Emma Roberts will play the title role of Verona. She will be joined by Oscar winner Geoffrey Rush, who will portray the executive's boss, the head of the pharmaceutical company. The casting for the pharmaceutical executive, who becomes Verona's lover, is still underway. Frank Coraci expressed his excitement about the project, comparing it to a comedic version of the classic 'True Romance.' He is eager to work with the talented cast and believes 'Verona Spies' will offer a fun and unforgettable cinematic experience. As of now, the film is currently in the pre-production phase, and a release date has not been announced yet.
6. Second Wife (TBA)
'Second Wife' is an upcoming romantic dramedy series set to air on Hulu. The series is created by Meaghan Oppenheimer and delves into the complexities of a blended family. The story revolves around Sasha Roberts, portrayed by Emma Roberts, who, after a devastating breakup, leaves her life in New York to start anew in London. There, she meets and quickly falls for a recently divorced father named Jacob, played by Tom Ellis, who is known for his iconic role in 'Lucifer'. Their romance leads them to make the impulsive decision to tie the knot.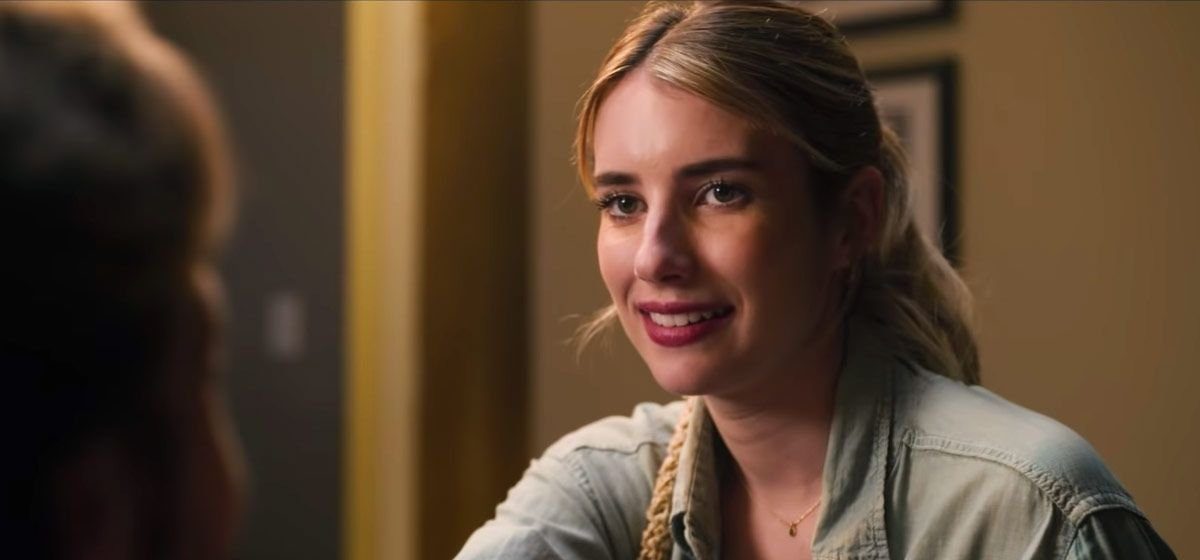 However, as they embark on this new journey, they soon realize that there's much they don't know about each other, and escaping their pasts might not be as easy as they thought. The show promises to be a darkly comedic exploration of intimacy, failure, and the possibility of second chances. The series also marks a significant collaboration as it brings together husband-and-wife duo Ellis and Oppenheimer for the first time in a creative endeavor. While the series is currently in production, fans eagerly await its release on Hulu.
7. Returns (TBA)

Directed by George Ratliff, 'Returns' is an upcoming thriller film that revolves around a young woman returning to a broken home 12 years after her inexplicable disappearance. As she rejoices in her return, she is haunted by family secrets and old grudges. While the exact nature of Emma Roberts' character has not been revealed, given her prominence in the casting, she likely plays a pivotal role in the unfolding of the story. Oscar winner Melissa Leo, renowned for her performance in 'The Fighter,' is also a member of the ensemble cast alongside Roberts. The film is penned by Matthew A. Gossett, based on a story co-written by him and Ratliff. The film is currently in the pre-production stages.
8. Hot Mess (TBA)
'Hot Mess' is an upcoming comedy film featuring Emma Roberts in the lead role. Directed by Katie Locke O'Brien, marking her feature directorial debut, the movie revolves around the life of Laurel Mack, portrayed by Roberts. After a disastrous appearance on a popular American dating show, Laurel returns to her hometown, facing the ridicule of those who witnessed her public meltdown on national television. Living in her parents' basement, she constantly encounters her ex, whom the entire town adores, and grapples with the challenges of rediscovering self-love and genuine connections with others.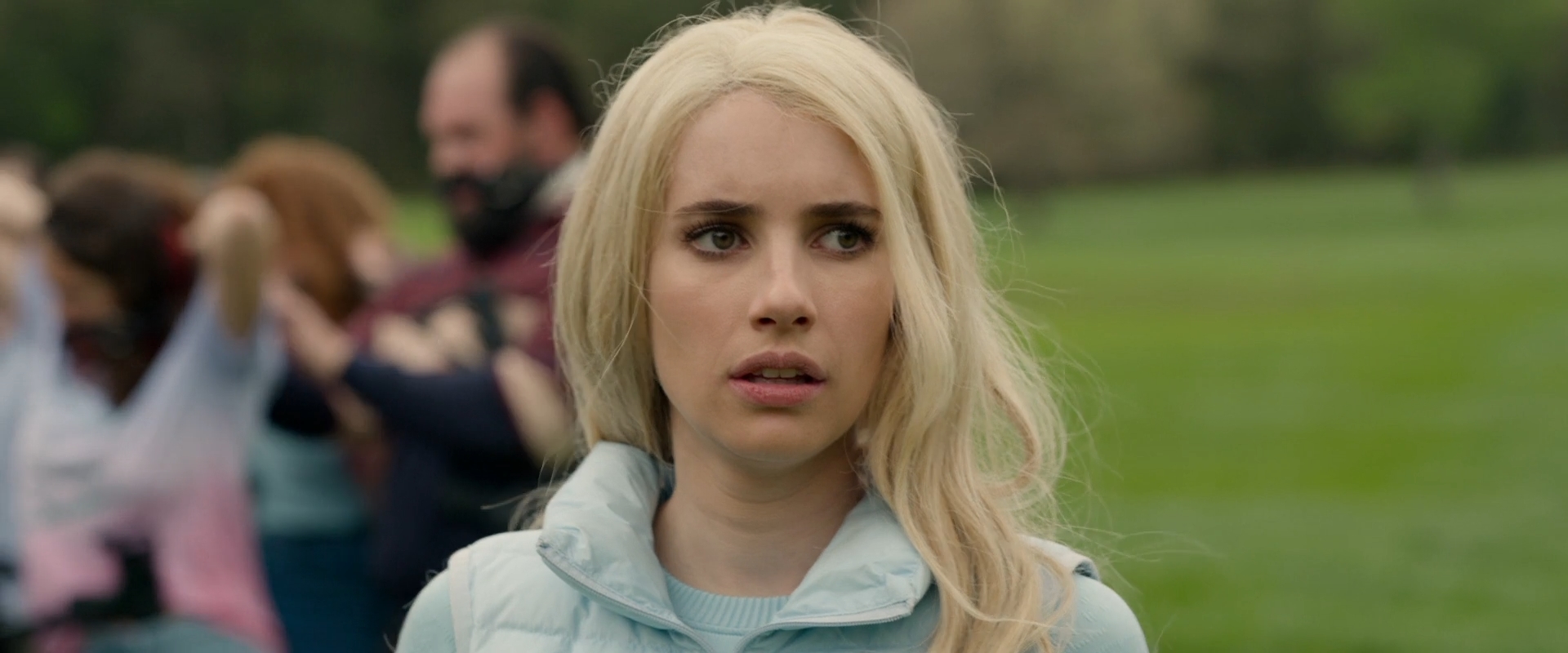 In the film, Emma Roberts' character, Laurel Mack, undergoes a significant transformation. After failing to find love on the reality dating show, she embarks on a journey filled with humor and heart, aiming to find self-worth and genuine connections in a world dominated by social media and unrealistic expectations. While the complete cast details are yet to be announced, the film promises to be a fresh take on the challenges of modern dating and the quest for self-acceptance. 'Hot Mess' is currently in the pre-production phase, with filming expected to commence in early 2024.
Read More: Best Emma Roberts Movies