Headlines
All Upcoming Gerard Butler Movies and TV Shows
Gerard Butler is a charismatic and versatile actor who has left an indelible mark on the world of cinema. From action-packed blockbusters to emotionally charged dramas, Butler's performances are consistently engaging and memorable. His dedication to his craft is evident in the intense physical training and commitment he brings to roles, whether portraying a fearless Spartan warrior in '300' (2006) or a determined secret service agent in 'Olympus Has Fallen' (2013).
With a career that spans over two decades, he has been a part of many iconic films such as 'The Phantom of the Opera' (2004), 'P.S. I Love You' (2007), 'The Ugly Truth' (2009) and the 'How to Train Your Dragon' franchise. He continues to be a beloved and respected figure in the film industry, and his contributions to cinema are celebrated by audiences and peers alike. His upcoming ventures are equally exciting and promising, and we have all the details for you!
1. ARK: The Animated Series (2023)
The popular online survival game is undergoing an exciting transformation into an animated science fantasy. The narrative revolves around Helena Walker, an Australian paleontologist who experiences a devastating loss, leading her to a surreal journey. After a night of consuming various intoxicants, she awakens in the middle of the ocean and seeks refuge on a mysterious island. There, she encounters Bob, another human with a similar arrival story. In a world teeming with extinct creatures and enigmatic technology, Helena's survival instincts are put to the test. Adding to the intrigue, Gerard Butler lends his voice to the character of General Gaius Marcellus Nerva, a ruthless ruler from Ancient Rome.
The cast of this exciting animated series boasts an impressive lineup featuring David Tennant, Michelle Yeoh, Malcolm McDowell, Alan Tudyk, Russell Crowe, and Vin Diesel, who will also take on the role of executive producer alongside Gerard Butler and Russel Crowe. Notably, Jeremy Stieglitz and Jesse Rapczak, the creators of the video game, are actively involved in bringing their creation to the screen. The series is under the skillful direction of Jay Oliva, a notable figure in the animation world. A second trailer has already piqued fans' interest, confirming that the release of the show has been pushed from 2022 to 2023. You can watch the trailer here.
2. Den of Thieves 2: Pantera (2024)
'Den of Thieves 2: Pantera' continues the storyline from the initial movie, following Detective Big Nick, portrayed by Gerard Butler, as he relentlessly pursues Donnie, played by O'Shea Jackson Jr. Donnie has managed to escape from prison and is embroiled in a scheme to execute a daring heist at the world's largest diamond exchange. Nick assembles his squad of Regulators, along with a fresh FBI recruit, to engage in a high-stakes race against the clock to thwart Donnie and his accomplices.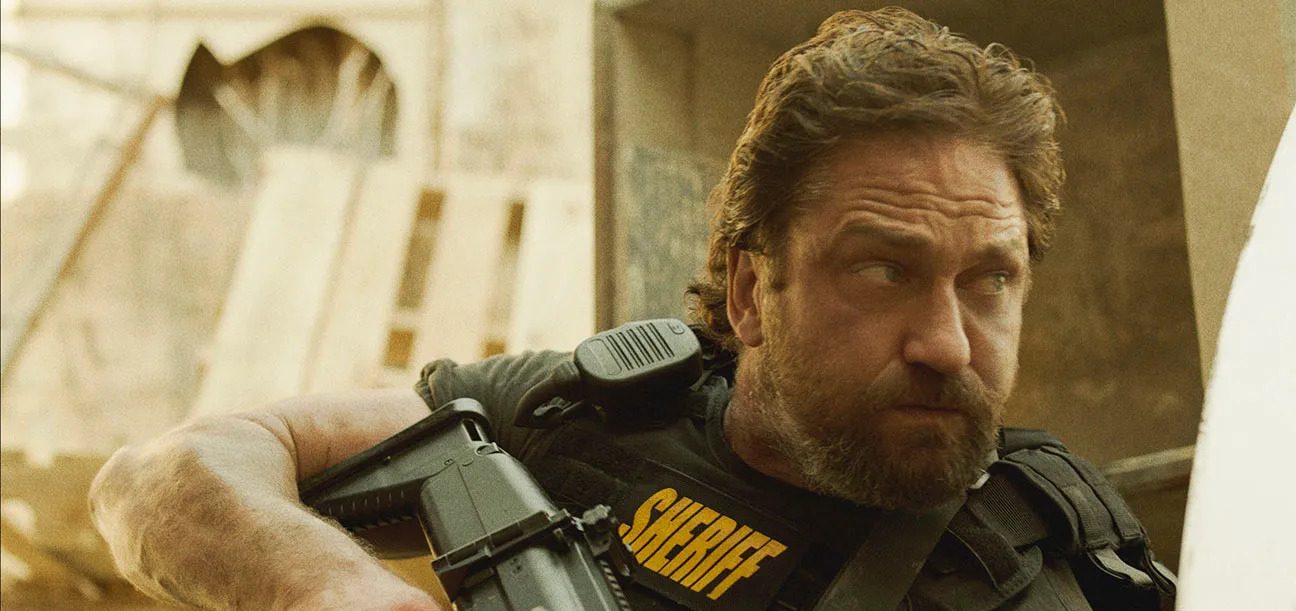 Under the direction of Christian Gudegast, this film boasts an ensemble of talented cast members, including Michael Bisping, Salvatore Esposito, Orli Shuka, Evin Ahmad, and more. Gerard Butler takes on a producer role alongside Tucker Tooley, Alan Siegel, and Mark Canton. The film found its distribution partner when Briarcliff Entertainment acquired it at the 2023 Cannes Film Market, with plans for a release in late 2024.
3. Naya: Legend of the Golden Dolphin (2025)
'Naya: Legend of the Golden Dolphin' is an enchanting animated adventure that weaves the tale of Naya, a regal golden dolphin princess entrusted with a vital mission—to unite the diverse dolphin populations across the world in a bid to rescue the imperiled oceans. Her royal father, King Kula, dispatches her on a remarkable quest to explore the eight corners of the Earth to rally them together against a common menace: the relentless pollution and devastation inflicted upon the oceans by humanity.
Under the skillful direction of Jonathon Kay, this film unfolds as a heartwarming and inspirational narrative, emphasizing themes of bravery, camaraderie, and environmental consciousness. The voice behind King Kula, Gerard Butler, is a part of an extremely talented voice cast, with Megan Fox, Elliot Page, Owen Wilson, and Kate Winslet lending their voices to the characters. The eagerly awaited release of this animated gem is scheduled for June 28, 2025.
4. Greenland: Migration (TBA)
'Greenland: Migration' follows from the success of its 2020 prequel, 'Greenland' and is a post-apocalyptic thriller set years after a cataclysmic comet event, which follows engineer John Garrity and his family as they grapple with the aftermath of a devastated Earth. Emerging from underground bunkers, they face a harsh reality of a poisoned atmosphere and a desolate world. The film delves into the psychological toll of prolonged isolation and the challenges of rebuilding a shattered society amidst lingering threats and the haunting legacy of the disaster.
The film is still in the pre-production stage but Gerard Butler is certain to reprise his role as John Garrity starring alongside Morrena Baccarin as Allison Garrity. The film is set to be directed by Ric Roman Waugh and written by Chris Sparling. It is being produced by Brendon Boyea, Gerard Butler, Basil Iwanyk, Sébastien Raybaud, Alan Siegel and John Zois.
5. Night has Fallen (TBA)
'Night Has Fallen' is the highly anticipated fourth installment of the 'Has Fallen' franchise, where Gerard Butler reprises his role as the skilled operative, Mike Banning. Following the events of 'Angel Has Fallen', Banning, now the Director of the Secret Service, faces new challenges and collaborates with a French protection officer, played by Mathieu Kassovitz. Directed by Ric Roman Waugh, the film promises high-octane action and a narrative shift beyond the United States, exploring Banning's partnership with Vincent in a gripping story of international intrigue.
The screenplay for 'Night Has Fallen' is penned by Robert Kamen and Ric Roman Waugh, ensuring a dynamic continuation of the series' compelling storyline. The film is produced by Millennium Media, known for the franchise's previous successes. While an official release date has not been confirmed, Gerard Butler has acknowledged the script's existence, hinting at an exciting development for fans of the franchise in the near future.
6. Remote Control (TBA)
In the action-packed thriller 'Remote Control', Gerard Butler takes on the role of a former war correspondent who has transitioned into a corporate security consultant. His life takes a sudden and dangerous turn when he receives an unexpected phone call, propelling him into the midst of a far-reaching global conspiracy aimed at destabilizing the Chinese economy. Stripped of his own identity and facing overwhelming odds, he seeks assistance from his former lover, who is herself entangled in the web of this intricate conspiracy.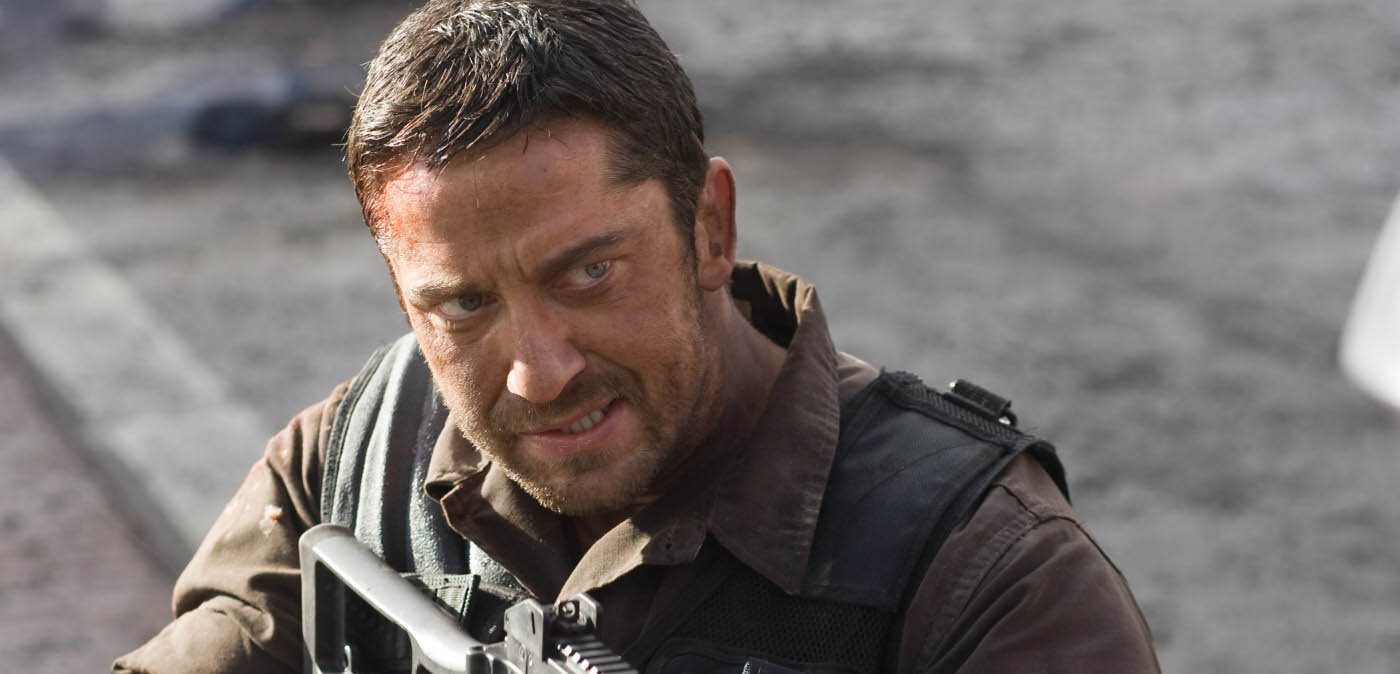 Mark Burnell's involvement as the writer, adapting his own novel for the screenplay, adds depth to the film's narrative. With the Oscar-nominated John Mathieson at the helm as director, his artistic vision promises to bring this project to life in a compelling way. While the full cast lineup remains undisclosed, as the film is in its pre-production phase, eager audiences can anticipate more updates on the horizon. Though a fixed release date has yet to be announced, there is optimism that the film will make its debut in the not-so-distant future.
7. Just Watch Me (TBA)
'Just Watch Me' is an upcoming heist thriller based on Jeff Lindsay's novel and marks the first installment of the Riley Wolfe series. Gerard Butler takes on the role of Riley Wolfe, a master thief and disguise expert who sets his sights on the wealthiest 0.1 percent. Partnered with master forger Monique and a team of skilled thieves, they plan a historic heist.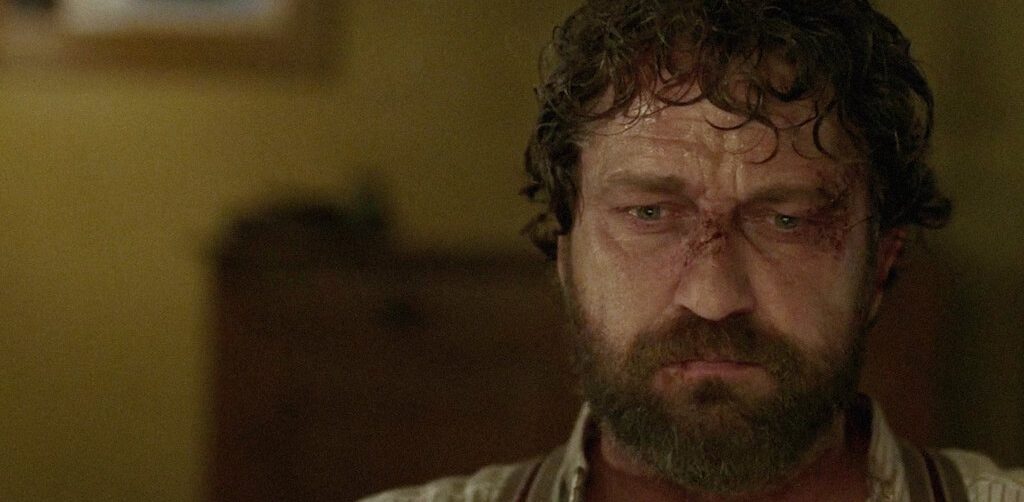 As of now, a director has not been announced for the film, which is still in the pre-production stage, leaving anticipation for the visionary who will bring this thrilling tale to life. The film is produced by Gerard Butler, Eric Gold, Warren Goz, Dylan Russell, Alan Siegel, and Scott Steindorff. It is penned by Derek Kolstad, known for his work on 'John Wick' and 'Nobody,' infusing the project with his expertise in action and suspense, and we can expect the film to be a huge success when it releases.
Read More: Best Gerard Butler Movies