Headlines
All Upcoming Hugh Grant Movies and TV Shows
Considered one of the most effortless and good-looking actors the world has ever seen, Hugh Grant came into the limelight with his Golden Globe and BAFTA-winning performance in the romantic comedy movie 'Four Weddings and a Funeral' (1994) but it was through his performance in 'Maurice' (1987) Grant made a mark in the world of cinema. 'Four Weddings and a Funeral' came to him at a point when he had reportedly almost given up acting. Had the script of the movie not come to him, we wouldn't have gotten to see him charm us in movies like 'Sense And Sensibility' (1995), 'Notting Hill' (1999), 'Bridget Jones's Diary' (2001), 'About A Boy' (2002), 'Two Weeks Notice' (2002), 'Love Actually' (2003), 'Music and Lyrics' (2007), 'Florence Foster Jenkins' (2016), 'Paddington 2' (2017), and many more.
While Grant began his career as the quintessential romantic lead, he has smoothly transitioned into a more dramatic actor with a variety of roles to his name. These include pop star Alex Fletcher in 'Music and Lyrics', the tender St. Clair Bayfield in 'Florence Foster Jenkins,' Edward Ferrars in 'Sense and Sensibility' and the master of disguise Phoenix Buchanan in 'Paddington 2'. If you too have been mesmerized by his performances, check out his upcoming projects!
1. Wonka (2023)
Grant's next release is the musical fantasy movie 'Wonka,' based on characters from the novel 'Charlie and the Chocolate Factory,' written by Roald Dahl in 1964. While Timothée Chalamet is headlining as Willy Wonka, we will see Grant as an Oompa Loompa (a mischievous little person who loves singing and dancing). The story is a prequel as we see a young Wonka as opposed to the previous two movies based on the same source text, specifically 'Willy Wonka & the Chocolate Factory' (1971) and 'Charlie and the Chocolate Factory' (2005), in which we get to see a grown-up Wonka. This movie centers on Wonka as he tries to open the "greatest chocolate shop" in the world. This is not an easy feat as he has to be very careful of the sinister chocolate cartel.

Other than Chalamet and Grant, the cast also includes Keegan-Michael Key, Rowan Atkinson, Sally Hawkins, Olivia Colman, Jim Carter, Matt Lucas, Natasha Rothwell, Tom Davis, etc. Paul King directed the film based on a screenplay written by King and Simon Farnaby ('Paddington 2'). Heyday Films, in association with
Village Roadshow Pictures and The Roald Dahl Story Company, produced the movie and Warner Bros. serves as the distributor. The movie will be released on December 15, 2023.
2. The Regime (2024)
'The Regime', formerly 'The Palace', is a political thriller series that, as per the official logline, "tells the story of one year within the walls of the palace of a modern European regime as it begins to unravel." Directed by Stephen Frears ('The Queen') and Jessica Hobbs (Netflix's 'The Crown'), we will see Kate Winslet as the protagonist, the Madame Chancellor of the regime that is facing a total collapse. Grant plays the Leader of the Opposition, whose imprisonment triggers large-scale public protests.
Will Tracy, who co-wrote Ralph Fiennes-starrer 'The Menu' and 'Succession,' created the series. Along with Winslet and Grant, the cast includes Donald Sage Mackay, Guillaume Gallienne, Louie Mynett, Matthias Schoenaerts, Danny Webb, Cam Spence, Martha Plimpton, Chi Lewis-Parry, etc. The show is produced by HBO Entertainment and will premiere on HBO in 2024. However, the exact release date is yet to be announced. Check out the official teaser here.
3. Unfrosted (TBA)
Jerry Seinfeld's directorial debut 'Unfrosted,' alternatively titled 'Unfrosted: The Pop-Tart Story,' is a comedy movie produced by Columbus 81 Productions and set to be distributed by Netflix. Set in 1963, the film revolves around the invention of pop-tarts and how cereal rivals Kellogg's and Post Consumer Brands fight to create pastries that would go on to revolutionize breakfast forever. That said, the movie will use only a few true elements, which are borrowed from the above-mentioned fight, and then move in its own direction based on a script penned by Seinfeld along with Spike Feresten, Andy Robin, and Barry Marder. Grant's character is currently under wraps.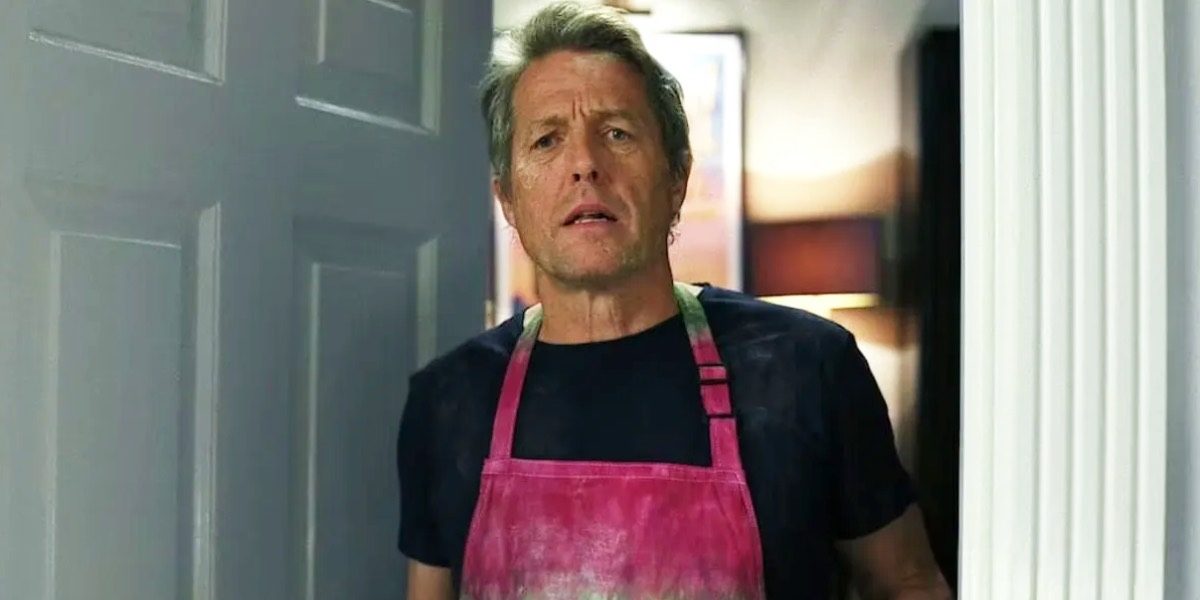 "Stuck at home watching endless sad faces on TV, I thought this would be a good time to make something based on pure silliness. So we took my Pop-Tart stand-up bit from my last Netflix special ('Jerry Seinfeld: 23 Hours to Kill') and exploded it into a giant, crazy comedy movie," Seinfeld told Deadline about the origin of the movie. Alongside Seinfeld and Grant, the cast includes Melissa McCarthy, James Marsden, Rachael Harris, Maria Bakalova, Christian Slater, Max Greenfield, Thomas Lennon, and Adrian Martinez. Amy Schumer, Jack McBrayer, Bobby Moynihan, and Sarah Cooper also feature in the movie. Presently in its post-production stage, the movie is expected to release in early 2024 although we do not have a release date from Netflix yet.
4. Heretic (TBA)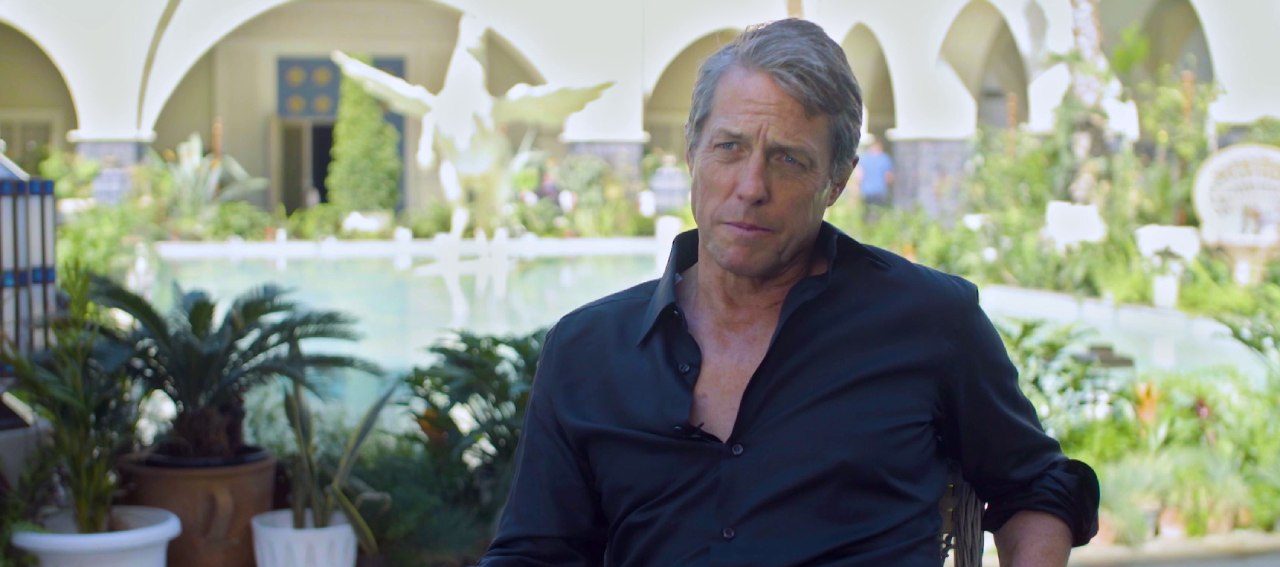 Not much is known about this project other than the fact that it is a horror movie that has two women of faith unwillingly going up against an evil guy in his house in a cat-and-mouse game. Grant will portray the man and Chloe East is expected to portray one of the two women who gets trapped in the house of the former's character. The movie, presently in its pre-production stages, is directed by Scott Beck and Bryan Woods, the duo who penned 'A Quiet Place' and '65' (directed and produced as well). The duo penned the movie as well. Production and distribution house A24 is backing the project.
Read More: Best Hugh Grant Movies