Headlines
All Upcoming Jessica Chastain Movies and TV Shows
Academy Award winner Jessica Chastain is without a doubt one of the most effortlessly intense actors in Hollywood. Be it in a sci-fi movie or a horror movie ('It Chapter Two'), she is able to pull off her roles with equal ease across all genres. While she made her film debut with the 2008 drama Jolene directed by Dan Ireland, it was in 2011 that was her breakthrough year with 6 releases, including Ralph Fiennes' 'Coriolanus,' 'Jeff Nichols' 'Take Shelter,' Terrence Malick's 'The Tree Of Life,' and Tate Taylor's 'The Help.'
In 2014 came commercial success with Christopher Nolan's 'Interstellar,' followed by Ridley Scott's 'The Martian' in 2015. While in the former movie, she is a NASA scientist, in the latter, she is an astronaut. So one can say that the two movies that made her into a star deal with stars themselves. Her more dramatic projects include 'Salomé,' 'A Most Violent Year,' 'Molly's Game,' 'Scenes From A Marriage,' and 'The Eyes of Tammy Faye' for which she got an Oscar, Critics Choice Award, SAG Award along with a Golden Globe nomination. Here are the upcoming projects of the actress.
1. I Am Not Alone (TBA)
Earlier this year, Netflix bought the rights to Chris Hicks' sci-fi horror short story 'I Am Not Alone', which revolves around a mother of a young daughter whose hallucinations as a result of migraines subject her see creatures. Since no one else can see them, only she can defend her family against the sinister entities. The production giant has roped in Misha Green to write the script and direct the movie as well.
Green has penned HBO's 'Lovecraft Country' (also directed), WGN America's 'Underground,' Starz's 'Spartacus: Gods of the Arena,' and 'Spartacus,' and FX's 'Sons Of Anarchy.' Other than Jessica Chastain, no other cast member has been revealed. Further updates about the production, teaser, and release date are awaited.
2. Mothers' Instinct (TBA)
'Mothers' Instinct' is an English remake of the 2018 Belgian film 'Duelles' (directed by Olivier Masset-Depasse) which itself is inspired by the 2012 novel 'Derrière la haine' written by Barbara Abel. As loving as the title sounds, the movie is a psychological thriller, 'Mothers' Instinct' is directed by Benoît Delhomme based on an adapted screenplay by Sarah Conradt. Set in the 1960s, it revolves around two women, Alice and Celine, played by Chastain and Anne Hathaway respectively, who are very good friends and neighbors with successful husbands and sons who are also of the same age. But a tragic accident changes everything.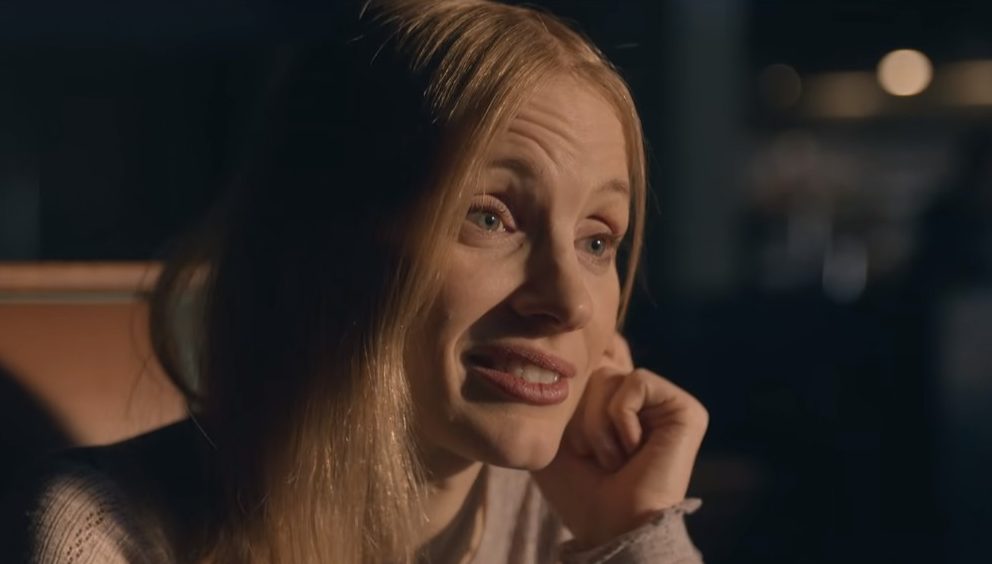 Suspicion, guilt, and paranoia affect the bond shared by the two women and reveal a dark side that has been lying dormant underneath maternal instincts. Alongside Chastain, who is also one of the producers, and Hathaway, the cast includes Josh Charles, Caroline Lagerfelt, Anders Danielsen Lie, Scott Robertson, Alexander Blaise, Steve Routman, Lauren Yaffe, and Keeley Miller. The movie is currently in post-production and updates about a teaser and/or a release date are awaited.
3. The Savant (TBA)
'The Savant' is a crime action limited series inspired by a Cosmopolitan article written by Andrea Stanley and published in 2019. Melissa James Gibson serves as the showrunner, writer, and executive producer. Stanely is up for consultation on the project. The movie is directed by Matthew Heineman. It revolves around a female undercover investigator known as "the Savant," who infiltrates hate organizations that exist on the internet in order to bring down the nation's most violent people and prevent public attacks.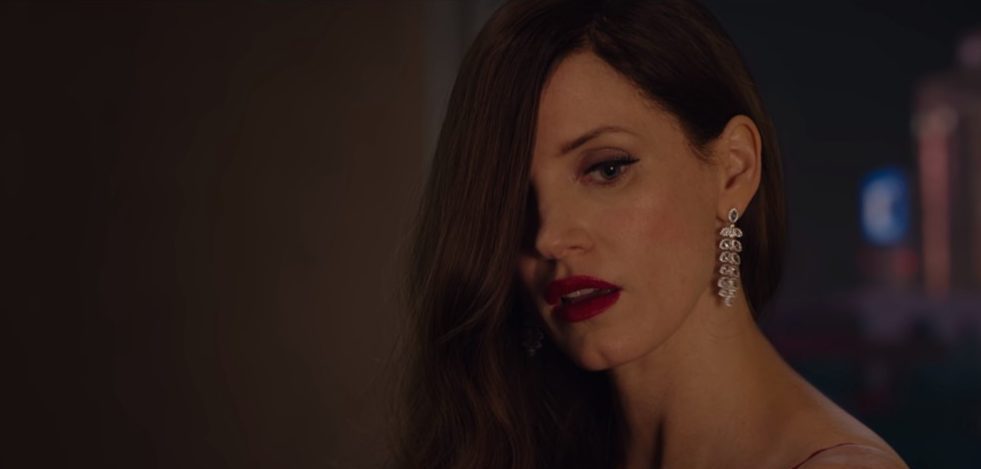 The Apple TV+ series has eight episodes, and the cast, as revealed, includes Chastain as the Savant and Michael Patrick Thornton. Chastain also serves as an executive producer under her banner, Freckle Films. As of March 2023, the movie was in its filming stage. Further updates about the rest of the cast and the release date are awaited.
4. The Division (TBA)
Jessica Chastain is a part of 'The Division,' a movie adaptation by Netflix based on the popular video game 'Tom Clancy's The Division' whose first part was released in 2016. An action sci-fi thriller, the movie is set in the near future where a pandemic, transmitted through banknotes, has struck New York. A group of trained civilians are tasked with saving who and what remains.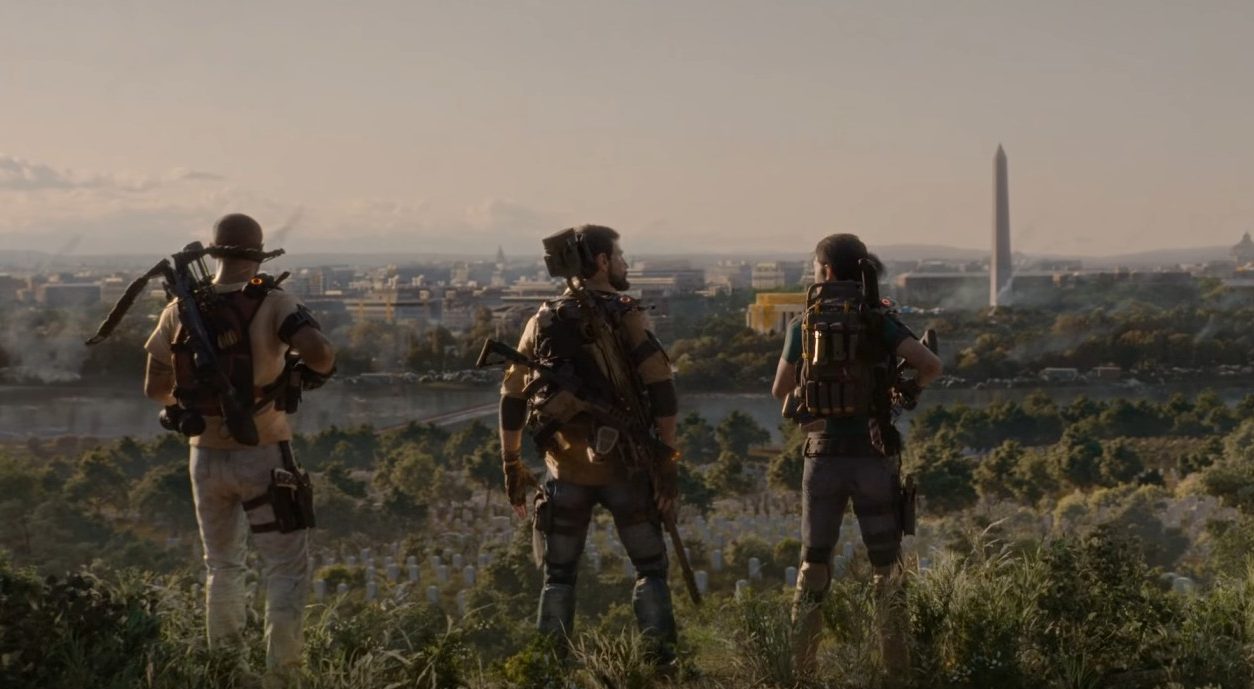 The Netflix movie is to be directed by Rawson Marshall Thurber ('Red Notice,' 'Skyscraper') based on a script by Rafe Judkins, who has penned Amazon's 'The Wheel Of Time.' But it seems that similar to the plot of the story, the movie itself has taken a hit due to the COVID-19 pandemic and has had multiple delays. The cast of the movie, currently in its pre-production stage, includes Chastain (one of the producers) alongside Jake Gyllenhaal (who has already been in another game-to-movie adaptation, 2010's 'Prince of Persia: The Sands of Time') and McKinley Stamper. Further updates about the movie are awaited.
5. Untitled A Most Violent Year Sequel
Jessica Chastain is very much interested in the sequel to the hit 2014 crime thriller movie 'A Most Violent Year' that starred her and Oscar Isaac. Written and directed by J. C. Chandor, the movie is set in New York City in 1981, considered the most violent year in the city's history, with over 2100 murders and more than 120,000 robberies. It revolves around an ambitious immigrant fuel supplier Abel Morales (Oscar Isaac), who takes the help of his own moral compass to keep his business and family, particularly his wife, Anna (Chastain), safe and thrive in the middle of all the corruption and violence.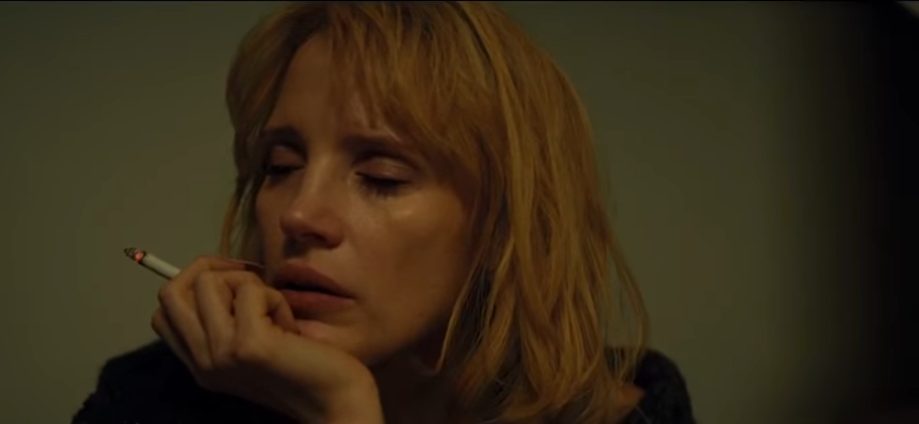 Talking about the sequel, she told Entertainment Weekly, "Here's the reality, and we'll see if this ever happens, because this is a script I'm waiting to get written. Waiting on," said Chastain. "It's a story about capitalism using this family, [it's] the American story. J.C. (director) has a really good… when I first met with him, he pitched me this whole idea, and I think it's amazing, so I'm waiting. I'm just waiting to get a script." There are no updates about the movie other than these words of Chastain so the sequel is still far away, although it is sure to happen. Further details are awaited.
Read More: Best Jessica Chastain Movies