Headlines
All Upcoming Kate Hudson Movies and TV Shows
Kate Hudson is a name that resonates with charm, talent, and an infectious energy that lights up any room she enters. Born in the cinematic hustle of Los Angeles, California, to iconic actress Goldie Hawn and Bill Hudson, Kate's voyage through the corridors of the film seemed written in the stars. However, it wasn't her renowned ancestry alone that carved her path; it was her undeniable prowess and unwavering dedication. From her initial appearances in movies like 'Desert Blue,' 'Bride Wars,' and '200 Cigarettes' to her standout portrayal of the spirited Penny Lane in 'Almost Famous,' Hudson has consistently displayed her broad acting range.
Moreover, Hudson's talents aren't restricted to movies alone. TV shows like 'Truth Be Told' also feature her unignorable charisma. Throughout her career journey, recognition and applause have followed her, crowned with a Golden Globe victory and an Academy Award nomination. Hudson's cinematic odyssey stands as evidence of her commitment, adaptability, and hunger for varied roles. Be it lighthearted romantic comedies like 'How to Lose a Guy in 10 Days' or gripping tales like 'Deepwater Horizon,' the actress has shown that she's an epicenter of talent. As we applaud her noteworthy contributions to film, curiosity naturally arises about her future endeavors. So, for the admirers eagerly anticipating Hudson's upcoming projects, here's a compilation of the same!
1. Shell (TBA)
'Shell' is an upcoming psychological thriller film that promises to delve deep into the human psyche's obsession with eternal youth and beauty. The film's premise revolves around a young struggling actress named Samantha (Elisabeth Moss). Samantha is presented with a unique opportunity: a free trial at a pioneering health and beauty company named Shell. This company boasts a groundbreaking treatment that guarantees that its clients will look young forever. After undergoing the treatment, Samantha's life and career are dramatically transformed. She even forms a close bond with Zoe Shannon, the glamorous CEO of Shell (Kate Hudson). However, as the story unfolds, a series of mysterious disappearances involving Shell's clients begins to surface, including the vanishing of a renowned social media influencer, Chloe Benson, brought to life by Kaia Gerber.
Hudson, who recently impressed her fans with her performance in 'Glass Onion: A Knives Out Mystery,' steps into the shoes of Zoe Shannon, the enigmatic CEO of Shell. Her character is central to the unfolding drama and her interactions with Samantha will be pivotal to the narrative. Moss's character, Samantha, finds herself entangled in a web of intrigue and suspense as she navigates Shell's glamorous yet perilous world.
Directed by Max Minghella, known for his work on 'Teen Spirit,' the movie is backed by a screenplay penned by Jack Stanley. Notably, Moss and Minghella also collaborate on Hulu's award-winning drama series, 'The Handmaid's Tale.' The synergy between the two is palpable and fans are eager to see their dynamic unfold on the big screen. As the anticipation builds, the film's release details remain under wraps.
 2. The Barbary Coast (TBA)
'The Barbary Coast' is a drama series that delves deep into the heart of the California Gold Rush of 1849. This tumultuous period witnessed an unprecedented influx of gold seekers, gamblers, thieves, harlots, politicians, and many other characters, each with their own dreams and schemes. The infant city of San Francisco became the epicenter of this rush, giving birth to a unique criminal district. This district was a hotbed of vice and depravity for almost seventy years, yet it was also a place of glamour and intrigue. The show aspires to capture this rich and intriguing history.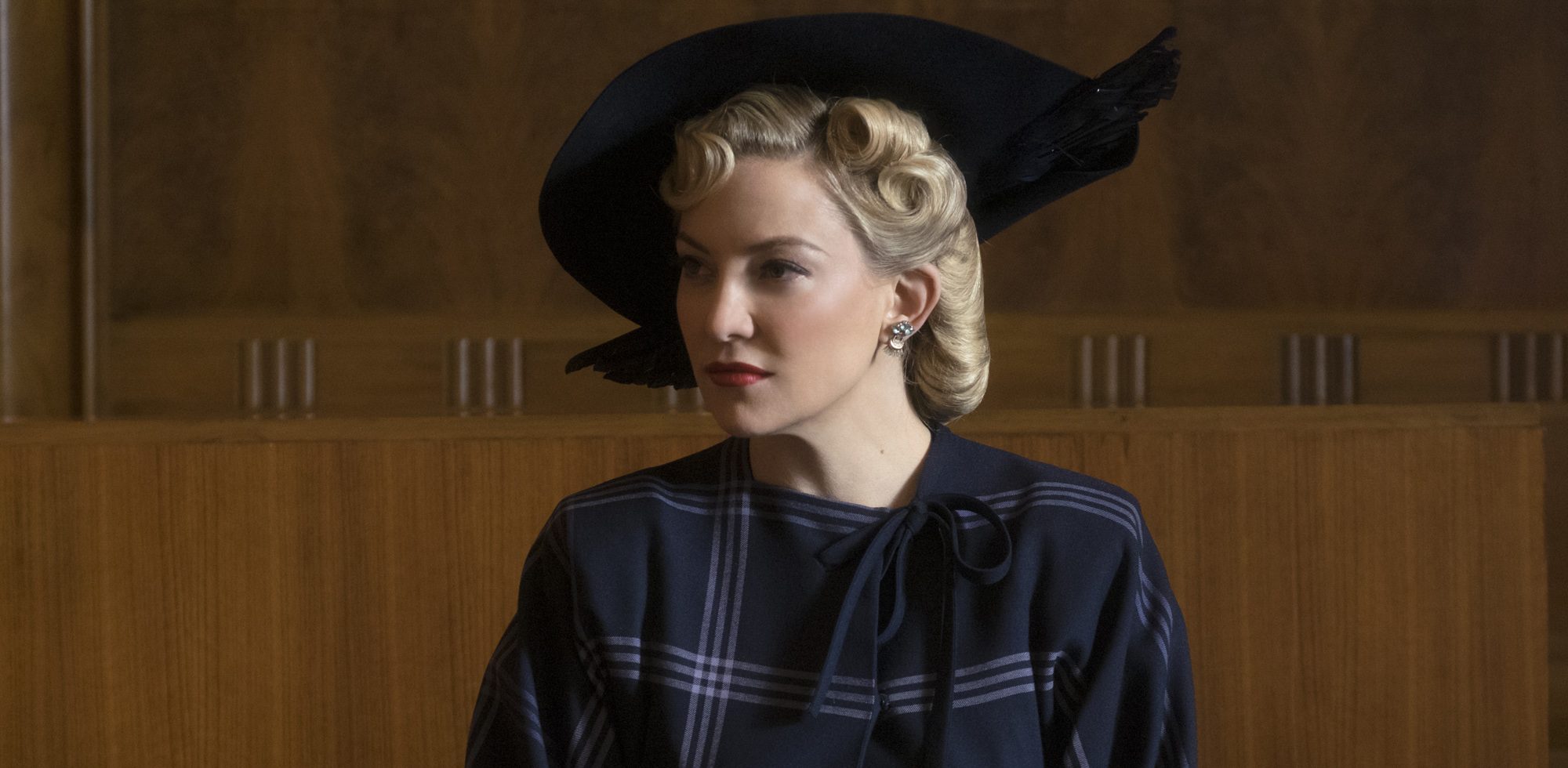 Hudson is set to grace this series with her screen presence. While specific details about her character remain under wraps, given her track record, it's bound to be a role that adds depth and dimension to the narrative. Joining her in this ambitious project are Kurt Russell and Mel Gibson. Apart from starring, Gibson will also don the hats of a co-writer and director, bringing his vast experience and unique vision to the table. It's worth noting that Gibson and Russell have collaborated in the past and their synergy is something fans eagerly look forward to. The project is backed by The Mark Gordon Company, known for its high-quality productions.
Currently, 'The Barbary Coast' is in its developmental stages despite being announced in 2016. Given the richness of the plot and the star-studded cast, it promises to be a series that will capture the imagination of viewers worldwide. As we await more updates on this project, with such a compelling backdrop and an ensemble of talented actors, 'The Barbary Coast' is poised to be a landmark series in television history.
Read More: Best Kate Hudson Movies