News
Edo guber: Obaseki, Shaibu rift will benefit APC or LP – PDP ex-senator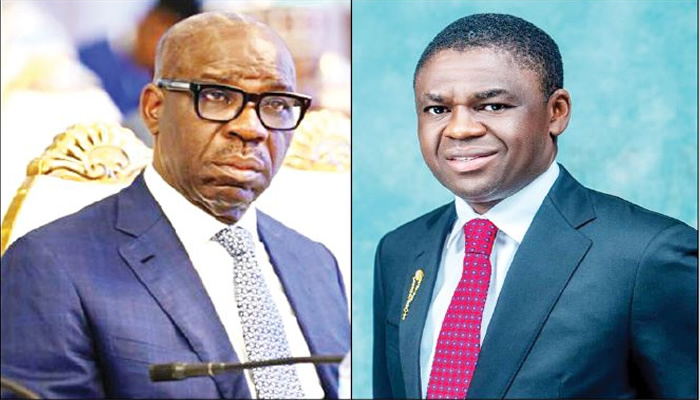 Some political observers and commentators fear that the ongoing rift between Governor Godwin Obaseki and his deputy, Philip Shaibu, will work against the Peoples Democratic Party (PDP) in the forthcoming gubernatorial election in Edo state.
One of those who feel this way is Shehu Sani, a former senator who represented Kaduna Central.
In a tweet on Saturday, September 2, Sani predicted that the tussle between Obaseki and Shaibu will favour either the All Progressives Congress (APC) or the Labour Party (LP) in Edo.
His tweet read: "Edo; Obaseki and Shuaibu war will benefit LP or APC."
Meanwhile, the Edo state government on Saturday held its local government council elections which were reported peaceful in most parts of the state but with complaints of incomplete election materials.
In parts of Edo North like the Akoko-Edo local government area, election materials arrived early in most polling units and voting started in some areas as early as 8 a.m. and the exercise went smoothly without hitches.
But the APC and the LP had criticised the exercise and the LP even protested at the premises of the Nigeria Union of Journalists (NUJ) where they complained about undersupply of electoral materials and the LP chairmanship candidate of Oredo local government, Daniel-Ero Onaghise called for the cancellation of the exercise.
But Obaseki who voted in his polling unit at Emokpae Primary School praised the exercise and said he believed the Peoples Democratic Party (PDP) would carry the day because "PDP fully mobilized in most of the state."