Technology
Jio AirFiber Will Reportedly Be 20% More Affordable Compared to Airtel Xstream AirFiber
Jio is all set to launch its first-ever FWA service in India at its upcoming AGM 2023 on August 28. A new report claims that the Mukesh Ambani-led telco might launch the service pan-India at a 20% lower rate than the other market options. A previous leak stated that the Jio AirFiber might cost around Rs 6,000 when launched.
However, considering the latest report and that the only other commercial FWA service in India – Airtel Xstream Fiber is priced at Rs 799/month or Rs 4,435/6 months, the previous leak might not be accurate. Let's take a look at all the details revealed by the latest report by ET Telecom.
Jio AirFiber Could be Cheaper Than Airtel Xstream AirFiber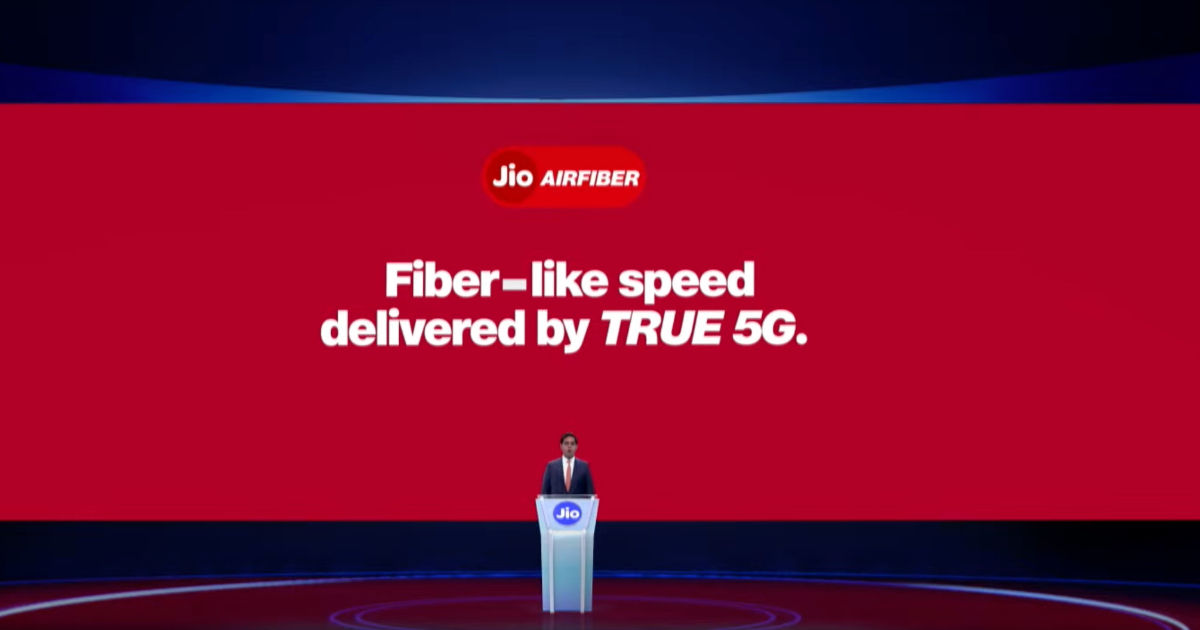 The ET Telcom report states that the Jio AirFiber might launch for retail users at a 20% discount to market rates. Considering Jio AirFiber is only the second FWA service provider after Airtel Xstream AirFiber, it's safe to assume that Jio AirFiber will be cheaper. This is in line with Jio's strategy of being the market disruptor. However, the report doesn't reveal the pricing of the upcoming service, which we should get to know next week.
The ET Telecom report also reveals that the company has sent test devices to select users, including its employees. With this move, the telco is testing the device in a home environment before the AGM 2023 release.
The source cites sources close to the development to claim that the company has kickstarted the consumer trials across locations where its 5G rollout has been completed and stabilised. According to the official Jio True 5G website, the telco has rolled out 5G in over 6,258 cities or towns in 36 states and union territories.
In contrast, Airtel launched its XStream AirFiber in just two cities – Mumbai and Delhi. Interested Xstream AirFiber users must pay just shy of Rs 7,000, including Rs 2,500 security deposit (refundable), to purchase the 5G FWA device and the six-month plan at Rs 4,435. While it's priced at Rs 799 per month, the option is currently not available to Airtel FWA users.
Jio is likely to price the FWA device comparatively lower or offer a free trial for a certain period of time as it does with its Jio Fiber and postpaid Plus plans. The Mukesh Ambani-led telco might also try to attract subscribers by not imposing a 6-month lock-in period like Airtel. We will get to know more when the service goes official next week.