News
Orji Kalu reveals the problem with Nigeria
Advertisement
A serving lawmaker, Orji Uzor Kalu, on Monday said "the problem with Nigeria is that people hide everything".
POLITICS NIGERIA reports that according to Kalu, he is proud of his openness.
"The problem with Nigeria is that people hide everything. All my life, I have lived an open life. A lot of politicians are afraid of accepting owning a property because they can't defend such luxury.
"For me, I am open, because I have always done legitimate businesses. I have nothing to hide from the people."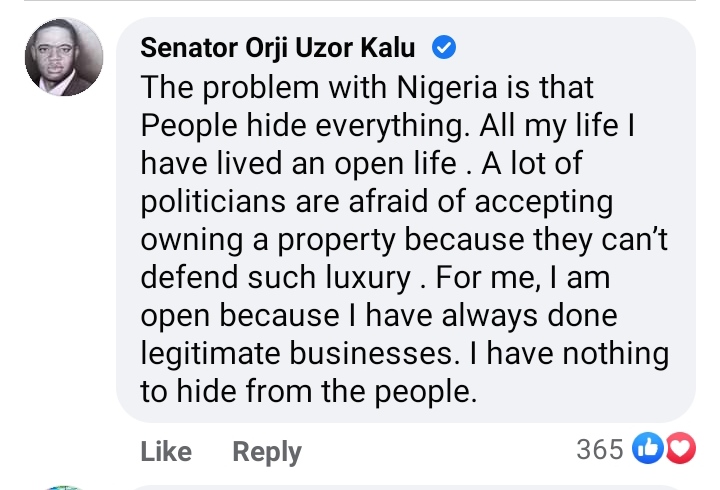 Kalu, a former governor of Abia State, is the founder of Slok Holding, a West African conglomerate with interests in shipping, banking, oil trading, manufacturing and the media. He got his start in business at age 19 after being expelled from a Nigerian university for spearheading a series of student riots. By the time he was 20, he became a millionaire.
He accrued massive wealth in the early 80s when the Nigerian military government awarded him lucrative contracts to import and supply arms and ammunition to Nigeria's armed forces.