Business
Top 30 FinTech Magnates of Nigeria
Beneath the skyline of Lagos and beyond the oil fields of the Niger Delta, a financial revolution is brewing in Nigeria, Africa's most populous nation and its largest economy.
No longer just a hotbed for natural resources, Nigeria is now a fertile ground for technological innovation in the financial sector, reshaping how business is conducted and making the rest of the world sit up and take notice.
According to NewsTimes Corporate DealsBook report for 2022, fintechs operating in Nigeria raised a staggering $773 million in investments from about 80 deals. Boasting several unicorns—companies with a valuation over $1 billion—such as Interswitch, Flutterwave, Opay, and Esusu, Nigeria is leading Africa's charge into the future of finance.
When it comes to venture capital in Africa, Nigeria's fintech ecosystem is a dominant force. According to a PwC, report Nigeria was responsible for nearly a quarter of all equity funding on the continent in 2022, contributing to a grand total of $1.2 billion raised across Africa.
The economic ripple effects are monumental with the financial services sector now valued at about N6.7 trillion as of 2022. Thus the financial services sector now contributes 5% to Nigeria's GDP in 2022 from 3% 5 years ago, highlighting the role FinTechs have played as a major driver of the growth of the sub-sector.
The architects of this financial metamorphosis are the founders and visionaries steering the fintech companies on our list. They have democratized access to financial services, capturing the attention of global investors along the way.
Through pioneering services like mobile banking, digital payments, and peer-to-peer lending platforms, these innovators are breaking down barriers and making financial inclusion not just a buzzword, but a reality for millions of Nigerians.
So, who are these game-changers redefining the financial topology of Nigeria? Prepare to meet the fintech magnates who are not only changing the rules of the game but are also setting Nigeria on a trajectory to become a global fintech powerhouse.
---
1. Olugbenga Agboola
Olugbenga Agboola, a prominent figure in Nigeria's fintech scene, is the CEO and founder of Flutterwave, a trailblazing company set up in 2016.
Before this, Agboola served as Senior Entrepreneur in Residence at Africa Fintech Foundry, showcasing his deep industry insights.
Agboola's academic journey includes a stint at MIT Sloan School of Management, which further enriched his fintech acumen. Flutterwave is now a Unicorn and provides services across other African countries.
---
2. Mitchell Elegbe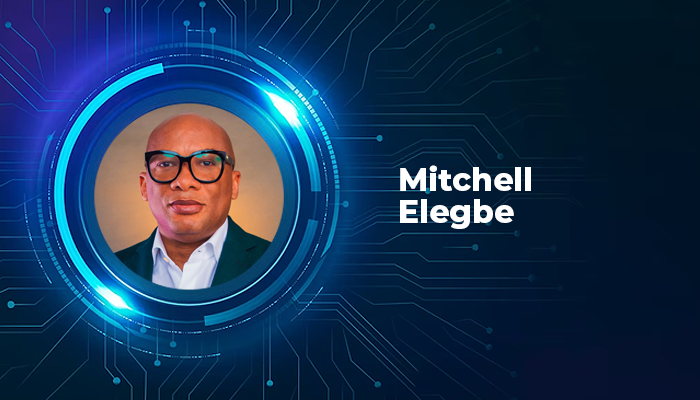 Mitchell Elegbe, a key player in the fintech arena, is the Founder, Managing Director/CEO of Interswitch Group, an integrated payment processing powerhouse born in 2002.
Operating from its Lagos headquarters, Interswitch connects all of Nigeria's banks through technology.
Elegbe's notable achievements include earning the 2023 West Africa Ernst & Young (EY) Entrepreneur of the Year Award and overseeing Interswitch's record-breaking 1.2 billion transactions in March.
Interswitch is regarded as the first FinTech unicorn of Nigeria
---
3. Iyin Aboyeji
Iyinoluwa Aboyeji is currently the CEO and general partner of Future Future Africa, a venture capital firm with a portfolio of 100 companies worth $6 billion.
He founded the firm in 2020.  Previously he co-founded Andela, a billion-dollar talent-matching business, and was the co-founding CEO of Flutterwave, a billion-dollar payments platform established in 2016.
Iyin also has several interests in other Fintech companies either as a shareholder or serving in advisory capacities.
---
4. Shola Akinlade
Shola Akinlade, a symbol of the Nigerian startup dream, co-founded Paystack in 2015 with his partner, Ezra Olubi.
Their collaborative efforts have left an indelible mark on the payments landscape. In 2020 he sold the startup payments platform Paystack which he co-founded to US company Stripe for $200 million.
Paystack also attained Unicorn status after the sale.
---
5. Zhou Yahui
Chinese billionaire Zhou Yahui holds the distinction of being the founder of Nigeria's fastest-growing fintech unicorn, Opay.
Yahui's visionary leadership brought Opay into existence in 2018, becoming a beacon of financial inclusion and innovation across Africa.
His portfolio also boasts Opera, Opay's parent company, acquired in 2016. Yahui's entrepreneurial prowess extends to diverse industries, solidifying his reputation as a fintech luminary.
---
6. Babs Ogundeyi
Babs Ogundeyi, in conjunction with Musty Mustaph, co-founded Kuda Bank in 2018. This digital-only bank champions accessible and modern banking solutions for Nigerians.
Ogundeyi's career journey, including roles as an auditor and contributions to major African banks, shapes Kuda's success story.
Kuda Bank is regarded as one of the leaders of neo-banking in Nigeria with operations outside the shores of Nigeria.
---
7. Solape Akinpelu
Solape Akinpelu is the CEO and co-founder at HerVest- a fintech firm that specializes in extending inclusive financial solutions to African women.
Founded in 2020, Akinpeleu's  Harvest was part of Google's 60 African tech startups shortlisted to receive funding from its $4 million Black Founders Fund (BFF) in 2022.
Akinpelu is the Global Co-Chair of Marketing for the Women in Tech Global Movement, and the Chairman of Technology at the Nigerian-British Chamber of Commerce.
---
8. Stephen Jennings
Stephen Jennings has been the brain behind Renmoney since 2012. The company has propelled financial empowerment through this FinTech enterprise, offering loans, savings, and investment products.
With a career that cuts across capital markets in Africa, and Central and Eastern Europe, Jennings has steered over $200 billion in investment flows to these regions, making him a trailblazer in his field.
---
9. Chijioke Dozie and Ngozi Dozie
Brothers Chijioke and Ngozi Dozie, founders of Carbon (formerly Paylater) in 2012, pivoted from a brick-and-mortar consumer lender to a digital lending platform via the Paylater App in 2016.
Their journey led to Carbon Finance, granted a microfinance banking license by the Central Bank of Nigeria.
In 2020, Carbon processed N96.54 billion ($241.35 million) worth of transactions for approximately 659,000 customers.
---
10. Laurin Hainy
Laurin Hainy, born to a Nigerian father and German mother, leads FairMoney as CEO and co-founder, propelling financial inclusion with instant loans and financial services since 2017.
His strategic acquisition of PayForce, a merchant payment service, in 2023 further underscores his commitment to supplying services to small businesses.
---
11. Tomilola Adejana
Tomilola Adejana is the co-founder and CEO of Bankly, a licensed payment service provider and microfinance bank in Nigeria.
Tomilola's quest to solve some of the myriad problems led to the establishment of Bankly in 2019. Today she leads her team and doubles as Executive advisor to Lulaa, an AI-driven fashion tech company.
---
12. Tosin Eniolorunda
Tosin Eniolorunda, founder and CEO of Moniepoint, steers the wheel at Africa's second-fastest-growing company in 2023 and was founded in 2015.
From processing N400 billion worth of transactions monthly in 2021, it now handles approximately N8 trillion worth of transactions monthly as of June 2023.
Eniolorunda's journey includes contributions to Interswitch before launching Team Apt, now known as Moniepoint.
---
13. Nonso Okpala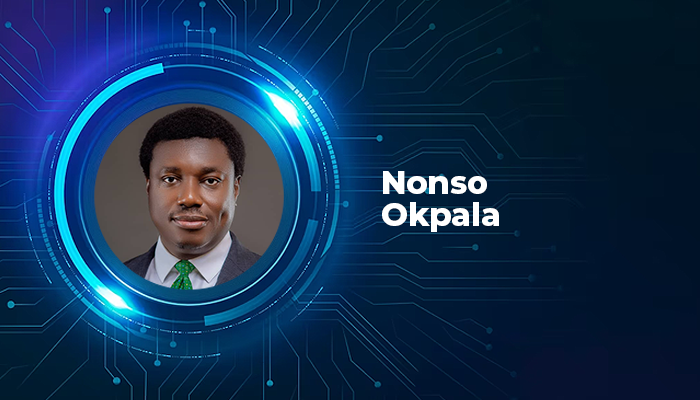 Nonso Okpala, the GMD/CEO of VFD Group Plc, shapes Nigeria's financial landscape with interests spanning foreign exchange, debt investment, international remittance, real estate, and payments.
Okpala assumed leadership in 2016 and successfully redeemed VFD Group's series 1 Commercial Paper valued at N4.2 billion under a N20 billion Programme. The Group is currently listed on the NGX exchange.
---
14. Razaq Ahmed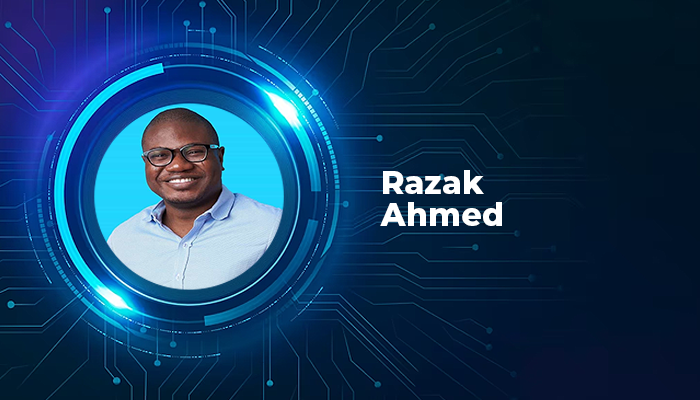 Razaq Ahmed, the Co-Founder and Chief Executive Officer of CowryWise, used his ability from launching Sart Partners, elevating to become CowryWise in 2017.
His strategic acumen led CowryWise to become the first participant in the Catalyst Fund program in Nigeria, receiving support from JP Morgan and UK Aid.
---
15. John Obaro
John Obaro, the founder, and CEO of SystemSpecs, pioneer of indigenous software solutions, notably the Remita e-payment system, instrumental in the management of Nigeria's Treasury Single Account policy.
Obaro's career journey, marked by a background as a software developer and IT executive, contributes to Remita's role in revolutionizing Nigeria's e-payment industry. Obaro founded SystemicsSpecs in 1992.
---
16. Fara Ashiru Jituboh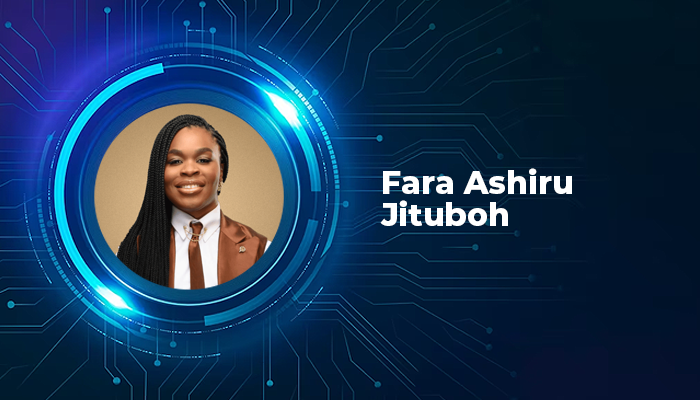 Fara Ashiru Jituboh is the co-founder and CEO of Okra, a Nigerian-based startup that enables the secure exchange of real-time financial information between customers, applications, and banks.
She founded the company in 2019, and it has since received the backing of top investors such as TLcom which disbursed $1 million in funding.
In April of 2021, Okra announced that it had deposited a $ 3.5 million seed round with a bank, led by US-based Susa Ventures, bringing its funding to $4.5M in total.
---
17. Valentine Obi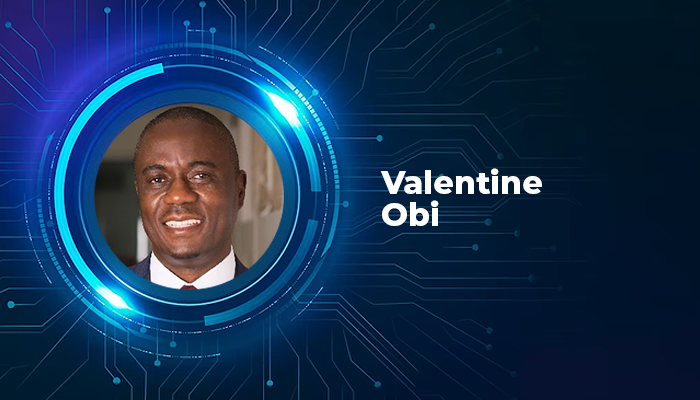 Valentine Obi, founder of eTranzact since 2003, champions e-payment solutions in Africa. After stepping down as Managing Director in 2018, he founded Kyiara 2021, a PAN African Factoring Platform.
eTranzact delivers electronic transaction switching and payment processing solutions across POS, web, mobile, ATMs, and cards.
Dr. Obi is a seasoned business strategist with a wealth of experience in formulating business strategies.
---
18. Adia Sowho
Adia Sowho, an accomplished global executive, merges her engineering, consulting, and product development background to lead businesses in tech, telecoms, and finance, achieving valuations exceeding $100 million.
In 2018 she was the VP of Growth and Managing Director, in Nigeria for Migo, a machine learning-powered instant credit platform.
She mentors startups, speaks, and sits on boards like Hover and Sankore Investments. She is the Chief Marketing Officer at MTN.
---
19. Olumide Soyombo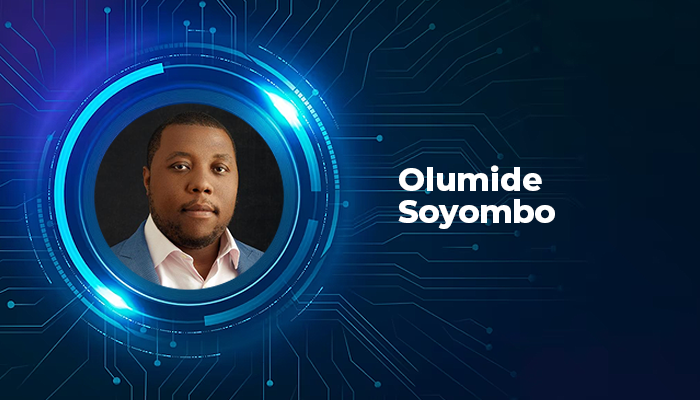 Olumide Soyombo is a renowned angel investor in Nigeria and Africa, having invested in 33 startups since 2014, including several FinTechs such as Paystack, PiggyVest, and TeamApt.
He's also co-founder of LeadPath Nigeria and Bluechip Technologies, overseeing a portfolio valued at over $70 million and contributing to two secondary and one primary exit.
Abe Choi, co-founder, and CEO of Simple Dealer, is another key investor, backing 15 tech startups with two successful exits.
In 2021 he launched Voltron Capital, primarily focused on funding startups in Nigeria, Kenya, South Africa, and Northern Africa.
---
20. Kola Aina
Kola Aina, Founding Partner at Ventures Platform, is a prominent executive and board director with expertise in diverse industries, including technology, finance, and agriculture.
He excels as a venture capitalist, investing in early-stage tech companies focused on disrupting financial services, healthcare, education, agriculture, and enterprise software.
Notable investments include Mono, PiggyVest, Reliance HMO, and Paystack (bought by Stripe in 2020). The venture platform was founded in 2016.
---
21. Tayo Oviosu
Tayo Oviosu, CEO and co-founder of Paga since 2009, democratizes access to financial services for Nigerians.
Paga's journey from processing its first N2 trillion over 99 months to achieving the next N2 trillion in just 22 months highlights Oviosu's impactful leadership.
His extensive experience includes serving as a vice president at West African private equity fund Travant Capital Partners, leading to Paga's expansion into Ethiopia and other African markets.
---
22. Odunayo Eweniyi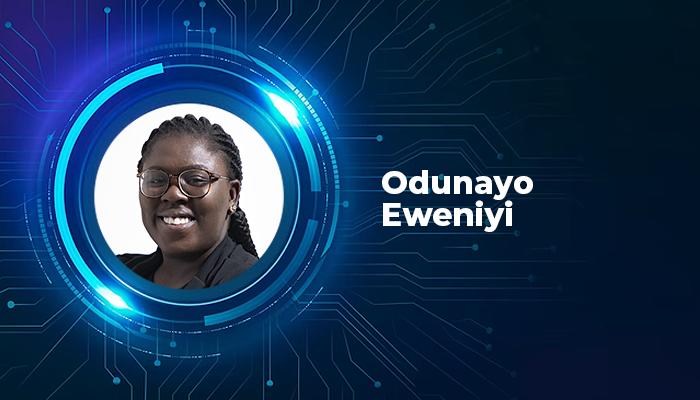 Odunayo Eweniyi, a serial entrepreneur and co-founder of PiggyVest, fosters savings and investment among Nigerians.
Her ventures extend to co-founding PushCV, one of Africa's leading job sites, and the establishment of First Check Africa, a female-led angel fund supporting women in African tech, recognized by Bloomberg New Economy Catalyst and Forbes Africa Technology and Innovation Award in 2022.
She co-founded the company in 2016 alongside Josh Chibueze and Somto Ifezue.
---
23. Yinka Adewale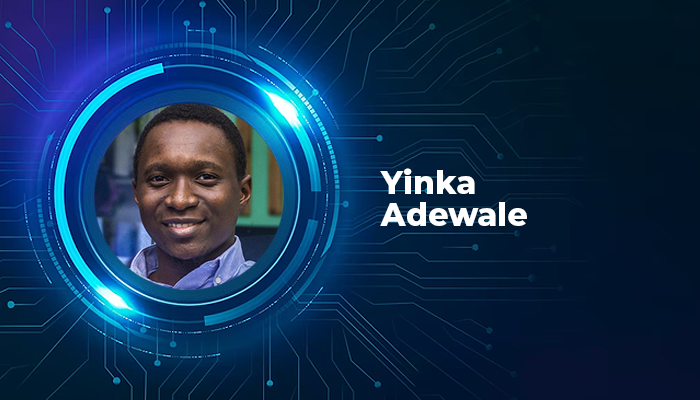 Yinka Adewale, Co-founder and CEO of Kudi (now Nomba) revolutionized payments through messaging, easing access to electronic banking and financial services since 2017. Under Adewale's leadership,
Kudi raised $30 million in a pre-Series B investment, valuing the company at over $150 million. He and his partners, Michael Oluwole and Olamide Afolabi founded Touch and Pay (TAP), a contactless Cowry card used in paying bus fares.
---
24. Richmond Bassey
Richmond Bassey, a technology entrepreneur, CEO, and co-founder of Bamboo alongside Yanmo Omorogbe in 2019. Bamboo empowers Nigerians with real-time access to stocks on the U.S. and Nigerian stock markets through a digital investment platform.
His extensive technology background, including roles at Mastercard, Babybliss, L5 Labs, and as chief of staff at Helium Health, contributes to Bamboo's success.
---
25. Tosin Osibodu
Tosin Osibodu, co-founder and CEO of Chaka, democratizes stock trading, granting access to over 4,000 Nigerian and US stocks.
Osibodu's fintech expertise led Chaka to secure a license from Nigeria's Securities and Exchange Commission (SEC) in 2021 and raise $1.5 million in pre-seed funding for expansion across West Africa. He founded the company in 2019.
---
26. Oluwatomi Solanke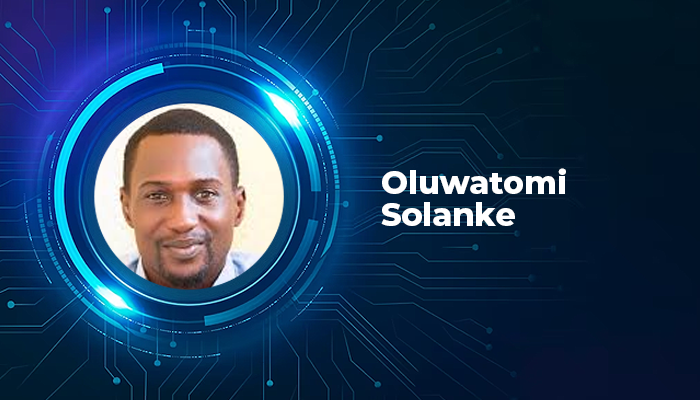 Oluwatomi Solanke, co-founder of Trove Finance alongside Desayo Ajisegiri, champions micro-investing, enabling Nigerians to invest in global stocks, government bonds, and more.
Trove was founded in 2018 and its strategic partnership with JumiaPay in May has shown Solanke's commitment to financial empowerment.
So far, under Solanke's care, Trove has secured investment from three Nigerian angel investor networks – Lagos Angel Network (LAN), SSE Angel Network (SSEAN), and Diaspora Angel Network (DAN).
---
27. Fehintolu Olaogun
Fehintolu Olaogun is the co-founder and CEO of CredPal, a Nigerian fintech company that supplies access to consumer credit to Africans. He is a visionary entrepreneur with a passion for driving impactful change in the entrepreneurial ecosystem. It was founded in 2018.
Before CredPal, Fehintolu co-founded Exolve Technologies Limited, a premier technology company delivering enterprise solutions to governments and organizations across Africa.
He also founded Tutor. ng, an online tutoring platform that enabled anytime, anywhere learning, transforming traditional learning environments.
---
28. Tomi Amao
Tomi Amao is the founder of Eyowo, a mobile-based payments platform that provides a variety of services to its users, including money transfers, bill payments, airtime top-ups, etc.
He is a Nigerian entrepreneur with a passion for using technology to solve real-world problems. Other co-founders of Eyowo include Yomi Adedeji, who is the CEO, and Omoseindemi Olobayo the COO of the company. The company was founded in 2018
---
29. Maya Horgan Famodu
Maya Horgan Famodu, a Forbes 30 Under 30 entrepreneur (2021), founded Ingressive Capital, a $60 million investment Lagos-based firm for African tech startups in 2017.
Ingressive Capital's portfolio includes Paystack, Bamboo, Carry1st, Mono, Tizeti, Lenco, Jetstream, 54gene, OZÉ, and more.
---
30. Tunde Kehinde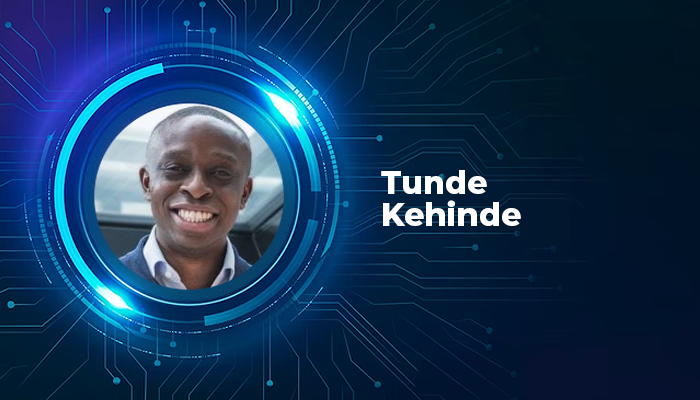 Tunde Kehinde founded Lidya, a global SME-focused financial platform in 2016 which has raised almost $10 million and is backed by Bamboo Capital, Accion, and others.
He was Co-founder of Jumia Nigeria and Africa Courier Express, Lidya has disbursed $46 million in loans and expanded to Europe in 2019, earning him comparisons to 'The Jeff Bezos of Africa' by BBC.
---
Note: The individuals featured in this compilation have been carefully selected by a distinguished panel of editors, experts, and analysts at NewsTimes. It is important to note that none of the individuals listed have solicited their inclusion. While this list aims to be comprehensive, it is by no means exhaustive; numerous other contributors have played significant roles in advancing the Fintech sector in Nigeria. This compilation is exclusive to NewsTimes and may be updated periodically to reflect changes and advancements in the field. Feedback will be appreciated. 
---
Download NewsTimes App for breaking news and market intelligence.