Technology
YouTube Shorts Gets New Features: Collab, Sticker Overlays, and More
YouTube has released multiple new features for YouTube Shorts which will help creators to make better content. These new features include collab, interactive stickers, using someone else's audio, and more. YouTube also announced some new upcoming features which they are currently working on.
Collab Feature in YouTube Shorts
In its official blog, YouTube announced one of the biggest features for YouTube Shorts to date – Collab. Using this feature, users will be able to collaborate with any Shorts video and create a new video in a split-screen format. The collab feature can be accessed under the Remix button in the YouTube app.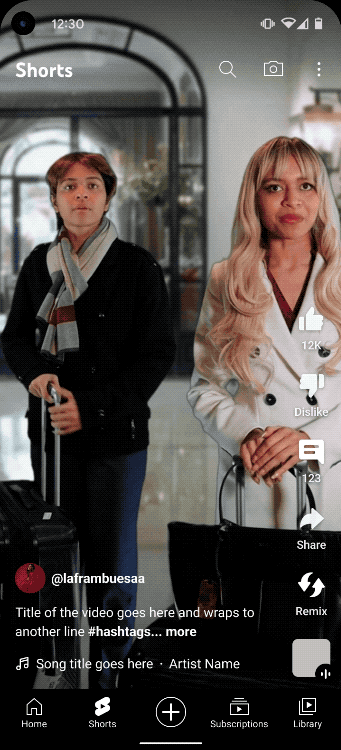 Users will be able to choose the layout of the split-screen. As of now, YouTube will be offering four layouts: left, right, top, and bottom. YouTube says that the Collab feature is an extension of the recently launched Green Screen feature, both of which are aimed to help creators make interactive videos.
Collab in YouTube Shorts will be first available on iOS and will roll out to Android later as per YouTube. All users will be able to access this feature as there are no restrictions based on minimum subscriber count or watch time.
Interactive Stickers like Q&A
YouTube will be soon releasing a Q&A sticker for YouTube Shorts. Creators will be able to add questions and accept responses from their viewers. This feature is similar to the Q&A feature of Instagram stories and is very popular among Instagram users.
Along with the Q&A sticker, YouTube is also working on multiple effects that can be deployed in a Shorts video. Currently, YouTube has a limited list of effects in its library, which they are looking to expand.
Live Videos in Shorts Feed
YouTube will now users to stream mobile-first live streams from the YouTube app. Creators will be able to conduct vertically aligned live streams from their phones, which can be discovered by viewers while scrolling through Shorts.
These live streams will have all the existing features of YouTube Live such as Super Chats, Super Stickers, Live Chat, etc. Note that monetization-based features will still require the creator to comply with the requirements of the YouTube Monetization Program.
Convert Horizontal Videos to Shorts
YouTube also said that they are working on releasing a feature that will allow creators to convert their horizontal videos into YouTube Shorts. The creator will be able to adjust the layout, zoom, and segments of the video that they wish to convert as Shorts.
However, this feature is still in development and it will take a few weeks before YouTube starts its rollout. As per YouTube, the primary aim of this feature is to preserve important moments of long-form content as Shorts and share them among the audience for better engagement and interaction with viewers.